Alex Crawford: 'The crying and the smell of blood don't leave you'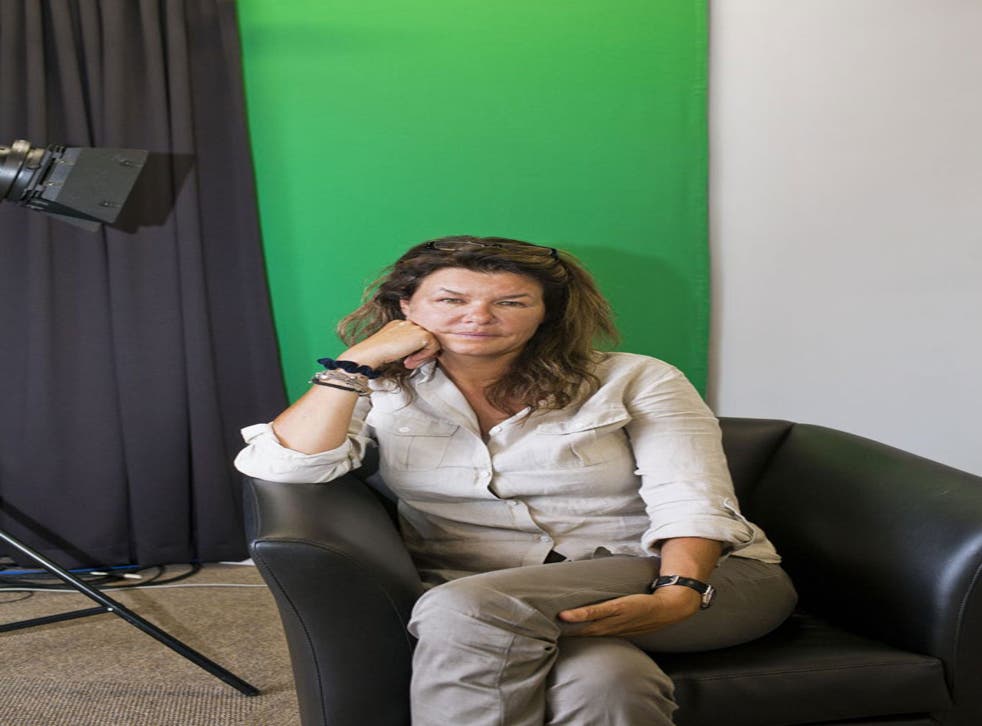 I was rejected four times before I became a foreign correspondent Every rejection was like a stab to the heart. A lot of my female friends said, "For god's sake give up, they don't want you!" And I kept thinking no, I can do this. Now I've got four awards from the Royal Television Society, one for each time I was turned down.
War reporting isn't glamorous It's physically hard, you're living in shit, eating shit, shitting in shit. And on top of that, you're seeing people witnessing sheer terror, their heads and legs being blown off. And the crying and the smell of blood don't leave you. Most reporters are driven by uncovering the truth and giving a voice to people who don't get heard; they just want to make a difference.
It was elating riding into Tripoli with the rebel fighters [as Sky News's special correspondent during the Libyan conflict]. People came out of their houses as they saw the convoy and lined the streets, shouting and throwing rice in welcome. I kept thinking, how can I balance on the back of this vehicle, can they hear me back in London – and oh my god, I keep saying the word "amazing", think of something else to say here, Alex!
The death of Marie Colvin was A heart-wrenching moment I respected her as a rival [Colvin worked for The Sunday Times from 1985 until her death in February in an army bombardment in Syria] and I looked up to her as an older, wiser, stronger person who was a better [journalist] than me. Yet she was the one who got caught. And I couldn't fail to think that it could have been me; we had so many lucky escapes, it was like I had a guardian angel on my shoulders, and I look back on that year and I think: Christ, I cannot be that lucky again.
Female reporters aren't as intoxicated by the macho part of war as men I know a male correspondent who gets off on knowing what type of bullets are being used and what size guns there are. Women aren't so excited by the 50-calibre guns and the aircraft; I don't even know their names. We're more involved with the stories: where are those bombs landing? Who are they are hitting? What's happened to the children?
I really like lying in But there's a tradition in our home when it's someone's birthday that everyone else brings you breakfast in bed while you're under the duvet, starting with a slab of chocolate. My kids think guzzling Dairy Milk is a prerequisite for a birthday breakfast. It seems horrible, but you get used to it.
I'm always doing things that embarrass my daughters At an ice rink for my daughter's ninth birthday I was holding on to her as we teetered round and I slipped, did a big somersault and landed spread-eagled in the middle of the rink, pulling her down with me.
Alex Crawford OBE, 49, is a war reporter covering the Gulf and Middle East for Sky News. Her account of the Libyan uprising, 'Colonel Gaddafi's Hat', published by Collins, priced £14.99, is out on Thursday
Join our new commenting forum
Join thought-provoking conversations, follow other Independent readers and see their replies