American Horror Story: How Ryan Murphy brought horror screaming back to the small-screen
The Scream Queens creator pays homage to classic films in his series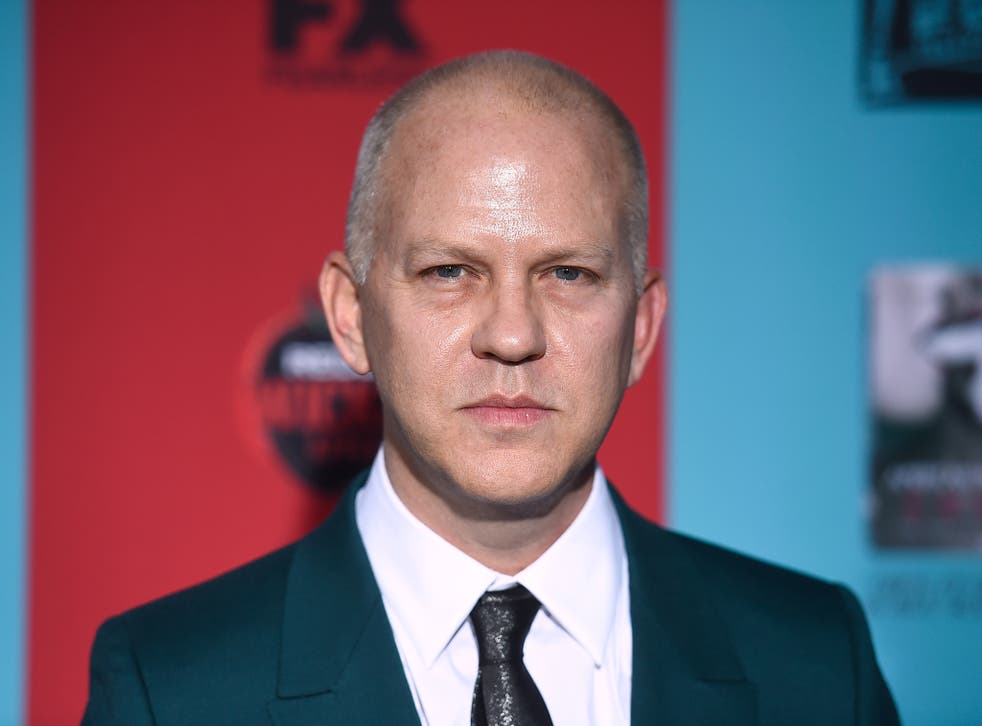 Scream Queens' Chanel Oberlin doesn't have friends. She has minions. "I don't know their names, and I don't want to," she declares. Blonde haired and with nails buffed to within an inch of their life, she strides across the polished marble halls of the Kappa Kappa Tau sorority, insulting anyone unlucky enough to cross her path with a series of zingers culled straight from the Heathers playbook.
Unfortunately for Chanel (played with considerable verve by Emma Roberts) her time as Queen Bee might be running out. There's a killer on the loose at Wallace University and with each murder he's getting a little bit closer to Chanel ....
Scream Queens, which starts on E4 26 October, could only have been written by the current overlord of camp horror, Ryan Murphy. All his obsessions are there: the candy-coloured world filled with crazed baby divas trading bitchy one-liners; the deliberately slightly-off pop culture references (one pledge is known only as "Deaf Taylor Swift"); the close-to-the-bone one liners (as with so many of Murphy's shows he walks a very fine line between making jokes about racism and being racist, not always successfully) and the clever casting: original Halloween scream queen Jamie Lee Curtis plays the university dean.
If it all sounds too much, that's because it is. Scream Queens is an over-cooked stew of a show, an attempt by Murphy to cross previous hit show Glee with current juggernaut American Horror Story while parodying slasher films and paying homage to everything from Clueless to Mean Girls. It's oddly addictive. Rather like bringing on a huge bag of Halloween treats. You know you shouldn't. You know it will end badly. You do it anyway. It does. And that's almost the point.
Over the past five years Murphy has transformed himself into the king of small-screen scares, revolutionising TV in the process. Without the huge success of American Horror Story, which returned to Fox UK for a fifth series last week, there would have been no Hannibal, no The Following, no Bates Motel or Penny Dreadful. Not all of those shows were, or are, great but there's no denying that Murphy has brought long-form horror storytelling roaring back thanks to American Horror Story's clever combination of graphic shocks, twisting plot and classy ensembles.
For when the first series premiered in 2011, with Jessica Lange, Connie Britton and Dylan McDermott on the cast, there was nothing else like it on TV. Murphy admitted he was paying homage to the scary pleasure of his childhood, gothic vampire melodrama, Dark Shadows, but in tone rather than subject matter; his intent, specifically, was to reclaim horror from the tawdry torture porn that was clogging up the big screen, heading back instead to the genre's 1970s heyday with a gaudy yet terrifying tale of a haunted house.
The finished product looked ravishing although early reviews were mixed with some critics embracing the mayhem and others condemning it as perversely over-the-top. However, it performed in awards season, picking up 17 Emmy nominations, thanks in part, it must be said, to its classification as a mini-series; for, genre aside, Murphy's other trendsetting move was to revive the anthology show. Each season of American Horror Story has begun in a new world, tackling a new horror trope and with a new cast, although many actors such as Lange have recurred.
And with each passing year, the show has grown gorier and the cast list has become starrier, culminating in the current Hotel which features Lady Gaga as the blood-loving owner of a rundown Hollywood establishment. At the same time, it has headed away from classic horror and towards the very torture porn Murphy once rejected with an opening episode involving eye gouging, tongue stapling, prolonged anal rape and a graphic throat slitting.
Understandably not everyone is happy. This week, The Parent's Television Council, a conservative watchdog, condemned American Horror Story: Hotel for "the most vile and shocking content … on TV ever" while demanding that McDonalds stop advertising during Scream Queens. The PTC's tendency to slam everything from Family Guy to Friends means that even the notoriously thin-skinned Murphy is unlikely to worry.
Access unlimited streaming of movies and TV shows with Amazon Prime Video Sign up now for a 30-day free trial
Sign up
What may concern him more, however, is the fact that critics seem to turning against his horror stable. For every review praising Scream Queens' wicked one-liners, there has been one calling it "terrible-bad, rather than terrible-good" as The Atlantic had it. Meanwhile, a recent scathing analysis of both dramas from Salon TV critic Sonia Saraiya tore into Murphy for his shock tactics and confused tone: "You never know where you stand, as a viewer, because the lines between camp, irony, horror, sincerity and humour are so blurred. It can be enticing [but] it's exhausting in the long run."
Saraiya is right – though it's arguable that this has always been the case in Murphy's shows, where the good and the self-consciously bad run together as a matter of course. It's both their strength and their weakness – the reason why American Horror Story may have lost its way, but also the reason it revitalised TV horror in the first place. For Murphy astutely recognised the perennial market for a horror strain that verges on the kitsch; it's the knowing, slightly silly kind that fuels fairground ghost rides and haunted houses and it means American Horror Story, like Scream Queens, is at its best when its homage is most pointed. Thus the first season is steeped in references to haunted house classics from The Amityville Horror to Poltergeist, while Season 2 drew on everything from The Exorcist and The Devils to Carrie and Frances for its portrayal of America's most terrifying on-screen asylum. For Season 3's Coven, Murphy turned his eye on witches and threw in numerous references to Italian horror from Lucio Fulcio's The Beyond to Dario Argento's Suspiria, while last year's Freakshow obviously paid homage to Tod Browning's 1932 classic, Freaks, while also finding time to reference Brian de Palma's Sisters and give a quick hat tip to Halloween's Michael Myers.
American Horror Story: Freak Show

Show all 24
This year's Hotel, while set in the present day, is drenched in old Hollywood. There are countless nods to The Shining, references to Nosferatu, The Evil Dead, Carrie and even The Lost Boys and a homage to David Fincher's Seven that runs perilously close to outright theft, making it arguable that Murphy is not so much honouring horror this season as cannibalising it.
Yet that ability to ravenously consume other people's work before vomiting it up in a different form has always been Murphy's strongest skill. He's television's king magpie, pop culture's most cunning thief. Next up is American Crime Story which takes on true crime through the lens of the O J Simpson case. Don't say you haven't been warned.
'Scream Queens' starts on E4 26 October at 10pm; 'American Horror Story: Hotel' is on Fox UK on Tuesdays at 10pm
Join our new commenting forum
Join thought-provoking conversations, follow other Independent readers and see their replies