The Apprentice fired candidate Jasmine Kundra interview: 'I'm still in denial'
The candidate on her disappointment over being fired by her business hero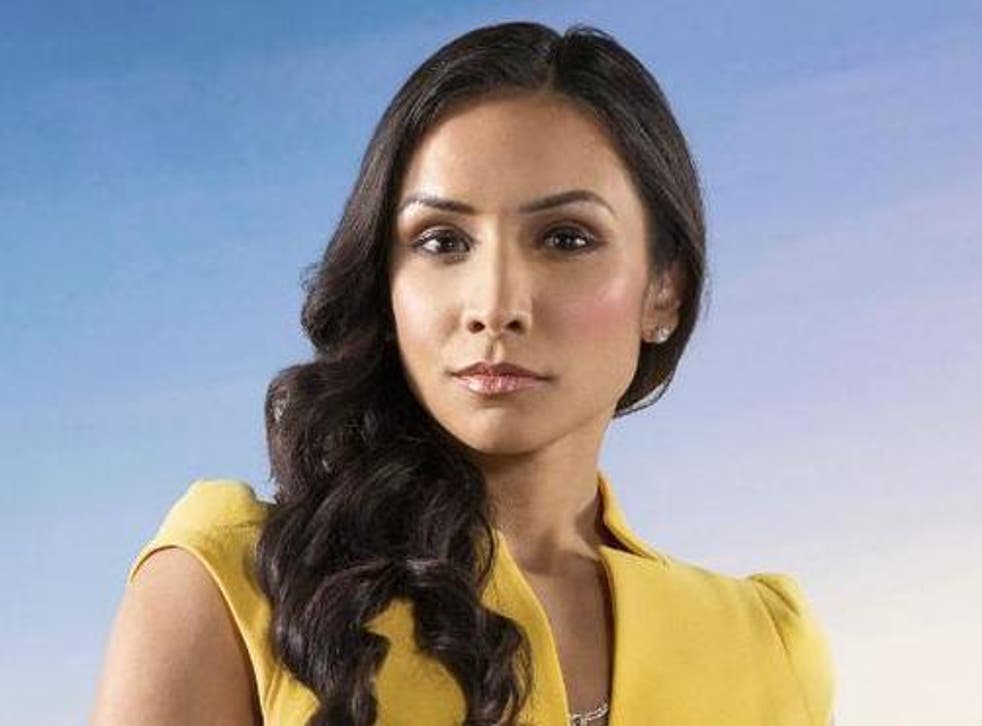 Another week, another fired Apprentice candidate,
This time was the turn of Jasmine Kundra, who found herself at the receiving end of Lord Sugar's pointing finger after leading her team to failure during this week's task which saw candidates attempting to sell fine art to prospective clients.
We spoke to the Learning and Development Manager about coming out of her shell to take part in the BBC series, who she's surprised is still there and her sadness over being fired by her business hero.
Were you surprised to go?
I was surprised. I really didn't see it coming. I brought Tom and Sabrina back into the boardroom because, based on their performance in terms of sales, they were the weakest. Because I'd been the strongest salesperson on that team, I wasn't expecting to be fired so when it happened I was very surprised and quite heartbroken, actually.
It was a pretty dramatic firing.
I'm still in denial. I keep thinking maybe Lord Sugar's going to call me up and say, "Jasmine, I've changed my mind. I've had a think about this and on reflection, we'd be really good [as business partners]." I haven't had that phone call yet.
It certainly seems like you wanted it so much and maintained your professionalism throughout – why do you think that wasn't enough for Lord Sugar?
I'm having to do some soul searching now. Part of the reason why I applied to be on The Apprentice was because I have so much admiration for the way Lord Sugar pioneered the technology industry in the 1970s and 1980s, and my business plan was in that area. I actually wanted his partnership – his mentoring – more than I wanted the investment. I think that he saw me as someone who was incredibly corporate and I don't think he could see himself in a business partnership with me, which is a really tough pill to swallow. I took the process very seriously. I was actually accused online of taking it too seriously and of being the fun police – but for me, a quarter of a million pounds is a matter of very serious business. I had my absolute laser focus on winning. It's really disappointing it wasn't enough to get further in the process.
Would you say you were the most professional out of the remaining candidates?
I would like to think that but there's probably lots of different opinions. I think my background is probably the most corporate and when you've always worked within large organisations and you're working on lots of projects with lots of people, you are used to being in the type of scenarios we were. In the real world, logic, analytics and reasoning always win. But when you are in the process, it's so intense it doesn't always bring out the best in people. I lost a lot of favour amongst the candidates. I felt I knew the right thing to do, but I didn't have time to communicate that properly and then I ended up with a team that didn't have the same vision. You have to remember: we're not a true team because we're all in competition. You're trying to win but you're also trying to watch your back and justify yourself. When you've got this constant fear of being called up on every single decision you make, it doesn't actually end up a successful teamwork exercise.
It seems like the gloves were off in this episode. Is the tide changing as the final approaches?
The further you get in the process, the stakes become higher – you're so close you can can almost smell it – and also, there's nowhere to hide when there's four of you on a team. Potentially every person will be questioned on everything they did. You can't just rely one one or two people doing well on a team; that's not enough anymore. You do start to feel the pressure, and you learn that, in the boardroom, if you don't speak up and prove your point, that moment's gone forever. It's about getting your piece in early so your statement is known, because once Lord Sugar says he's going to summarise, you can't speak anymore.
You were dealt your fair share of criticism throughout the process. Did you expect that?
I was prepared to have a very harsh mirror held up to me when I knew I was going to be a candidate on The Apprentice, and I think you have to be able to separate the constructive criticism and never take it personally. I didn't. I never went home to weep into my pillow back at the house. I also never made it about an individual's personality; it was always about the task. It was strictly business for me the whole way through. Luckily, we got on in the house – it was a really good atmosphere. We didn't ever bring the boardroom back there. The weapons were down. I think that was really important.
Access unlimited streaming of movies and TV shows with Amazon Prime Video Sign up now for a 30-day free trial
Sign up
Honest hat on now – is there anyone you're surprised is still there?
I'll be honest, I'm surprised Tom didn't get fired this week – and it's not just because he didn't sell anything. It's because last week we all expected him to smash the garden task considering he's a tree surgeon, but it went the complete opposite way. So, for those two reasons combined, I'm surprised Tom still there. However, because I went out instead of him and Sabrina, I'm now thoroughly rooting for them and I really hope they get into the final because, if they do, I will tell myself I technically came third (laughs).
If you were a betting lady, who would you predict will be in the final?
I think you've got some characters that are really starting to show their strengths. Daniel is really shining. I would also say Jackie who I think has been very strong and credible throughout the process. In terms of their performances on tasks, maybe those two.
Considering Lord Sugar is one of your business heroes, was it nerve-wracking to meet him?
I was excited, actually. I was just really keen to impress him in some way. When you meet your hero, you idolise them and want them to like you back. So I wasn't nervous, I was just really excited and I think there were quite a few times when he would do his briefing for the tasks, and I couldn't help smiling and looking happy even though we were meant to be looking serious. I was just thrilled! How amazing is it to have an opportunity to work with a person you look up to? He's an iconic figure. He's straight talking and says it how it is. I respect that.
Any regrets?
No, I have been a very private person up until now and I decided to step way out of my comfort zone and do something I would never normally do by coming onto The Apprentice. When you make a bold decision like that in life, you never know what that is going to lead to. But it opens up lots of doors. For me, it's been amazing and I'm super excited to see what will happen next.
The 50 best TV shows on Netflix UK

Show all 50
What's on the horizon for you?
There's a couple of things. My husband is already in the public eye – he's an award winning singer [Navin Kundra]. We've set up an events company and have put on sell out shows here in the UK so we're now looking to expand globally. I'm also getting business advice from technology experts for my business plan. Funding is still something that I'm looking for. I truly believe if you set your course in motion, you can't predict where it's going to lead. I've loved being part of a TV show, and I feel I haven't embarrassed myself to the point where I can't be seen in public or on TV ever again. I'm open to being a little bit less controlled, calculated and, dare I say, professional.
We're not going to see you on in the I'm a Celebrity jungle next year are we?
If the public wants it. Never say never. Let's see.
The Apprentice continues every Wednesday on BBC One at 9pm
Join our new commenting forum
Join thought-provoking conversations, follow other Independent readers and see their replies