BBC's The Secret History of Our Streets reveals a fascinating window into Britain's past
The stylishly shot series, which returns with three films looking at Scottish streets, is the inverse of Benefits Street - delivering warmth instead of cynicism
Christopher Beanland
Thursday 24 July 2014 23:24 Comments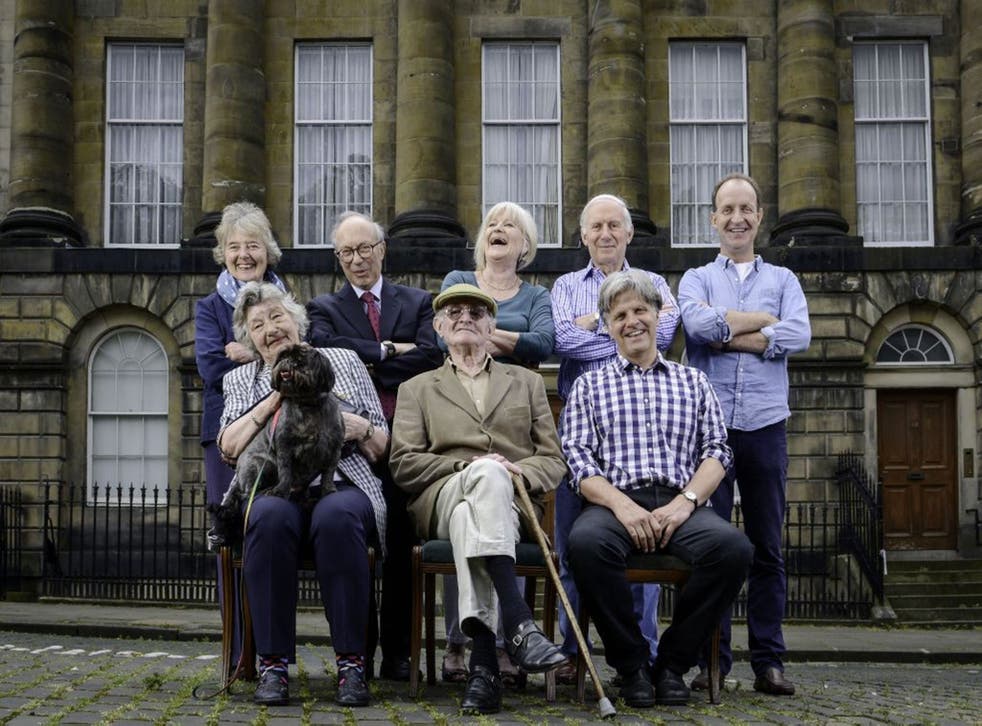 If walls could speak, what stories would they tell? It's a proposition that more and more of us are entranced by. We want history that hits home. Walls bear witness, bricks bear scars, streets soak up history. Our houses and flats are tiny theatres where the intimate domestic dramas of our lives play out without us even realising.
"This combination of historic stories with the personal attachment we have to our homes – and the national obsession with houses – creates a fascinating window into the past," says architectural historian and author Melanie Backe-Hansen. For fellow house detective Angela Lownie, who runs londonhousehistories.co.uk, "it's micro personalised history with which we can identify."
Social media has made us into curtain-twitchers, we're increasingly fascinated by genealogy, data about our family history is there at the click of a mouse, programmes such as Who Do You Think You Are? pose questions about our pasts. "The passion for family history extends into the history of our homes and streets," says Backe-Hansen.
The best of all the TV shows that have piqued our interest is The Secret History of Our Streets. It's the exact inverse of Benefits Street. Instead of cynicism, this exceptional series delivers warmth. Even though we watch the detailed history of a few houses on a street we've probably never even walked along, "...people respond because they see their own lives and their own streets. That's the secret of The Secret Life of Our Streets," believes producer Joe Bullman.
The stylishly shot series returns tomorrow night with three films looking at Scottish streets: elegant Moray Place in Edinburgh's Georgian New Town, solid Duke Street in Glasgow, and Aberdeen's eccentric former fishing enclave of Fittie.
"We've got this hunch that people's houses and streets matter," says Bullman – whose friendly way could snakecharm stories from anyone. "In each case we go to the street and hang around for long enough so that the story just emerges from the residents. You think it's a small story – because they're microcosmic actually, but then they become a gateway into these other things. The streets are like portals – if you bore down enough then amazing, mesmerising stories seep up through those paving stones."
Whether exploring London or Scotland, the series does an incredible job of connecting people to places, of teasing out emotions from architecture, of reminding us that buildings and streets are the locations for our own happiest and saddest moments. Bullman's residents appear heroic – this is an unabashed celebration of normal folk and where they live, of people who are often overlooked. We see a picture of modern Britain forming before our eyes. It's enough to make you start talking to your neighbours again.
We're supposed to be a nation of loners, but The Secret History of Our Streets also celebrates community: how Fittie's fisherfolk shared whatever catch they had; how Duke Street's residents formed an early community housing trust to improve the tenements of Glasgow's East End.
In tonight's episode, moustached architect Sir Basil Spence features. His practice was on Moray Place and there he designed some spectacular buildings. But in a blackly comic portion of archive we see him telling baffled residents of the Gorbals' maligned – possibly unfairly – new Hutchesontown "Hutchie C" superblocks he built, to grow peach trees on their balconies.
The architect Le Corbusier said that homes are machines for living. He was wrong – they're machines for loving. Home is where we keep our family, home is where make more family. The Secret History of Our Streets deploys archive film and tattered photos to bring families to glorious life. There are stories of being taken to first Celtic games, of marriages, of bairns. Bricks and concrete are our collective memory vaults.
'The Secret History of Our Streets' is on BBC2 tomorrow at 9pm
Register for free to continue reading
Registration is a free and easy way to support our truly independent journalism
By registering, you will also enjoy limited access to Premium articles, exclusive newsletters, commenting, and virtual events with our leading journalists
Already have an account? sign in
Join our new commenting forum
Join thought-provoking conversations, follow other Independent readers and see their replies