What to watch after Broadchurch: The best new crime dramas from Battle Creek to Safe House
Now that 'Broadchurch' is finished, where can crime-drama fans get their fix? Gerard Gilbert goes on the trail of the best new sleuthing shows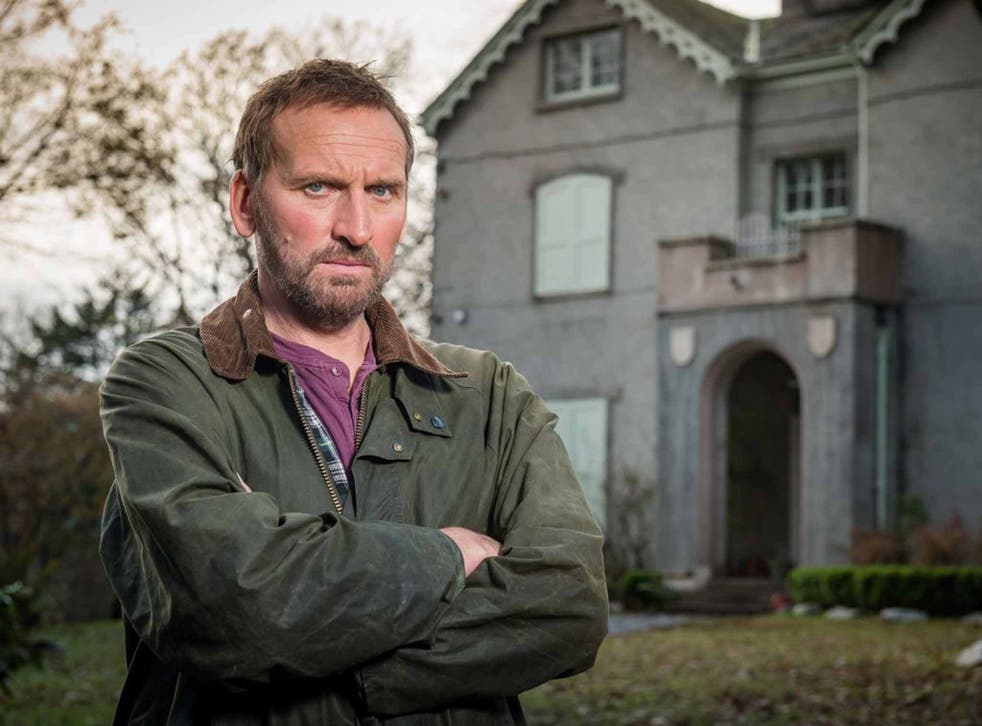 So how was the second series of Broadchurch for you? Did you join the backlash – the "Broad-lash", as it's been dubbed – led by the Mail on Sunday ("Ten reasons why Broadchurch has totally lost the plot")? Or perhaps you were thrilled by the way in which writer Chris Chibnall managed to deftly switch the first series on its head without turning the fictional Dorset coastal town into "Midsomer-on-Sea"?
But then perhaps instead on Mondays at nine you were making a date with the latest Silent Witness on BBC1 – for the fact is that nearly two million more viewers preferred Silent Witness (and even Death in Paradise for that matter) to the much-hyped delights of Broadchurch. Personally I think that the French cop show Spiral on BBC4 trumped the lot, but the truth is that crime drama is still the default genre for television fiction. So, amid the series of New Tricks, Vera, Inspector George Gently, DCI Banks, Wallander, Sherlock and Endeavour currently trundling down the production line with their predictable delights, is there anything novel on offer in the coming months?
Notwithstanding the continued popularity of Silent Witness and the CSI franchise, forensics dramas are in need of some – as it were – fresh blood, and ITV's Code of a Killer provides just that by focusing on DNA fingerprinting, here in an historical, true-life context. Starring David Threlfall (Shameless) and John Simm, it tells the story of the world's first DNA manhunt, in 1980s Leicester, as a local detective (Threlfall) joins forces with DNA-fingerprint pioneer Dr Alec Jeffreys (Simm) to solve the murders of two schoolgirls.
Still in (rather more ancient) period costume and dealing with another true-life crime, ITV's adaptation of Julian Barnes's Arthur & George is a new take on Sherlock Holmes, with Martin Clunes as Sir Arthur Conan Doyle investigating a miscarriage of justice in 1903 Staffordshire. Meanwhile, the 1950s is the period setting for Partners in Crime, BBC1's raid on the Agatha Christie back catalogue, which hopes to drag Christie's relatively obscure married sleuths Tuppence and Tommy (played by Jessica Raine and David Walliams – odd couple casting if there ever was) into the spotlight so long hogged by Hercule Poirot and Miss Marple.
Best new crime dramas

Show all 6
Back in the present, and echoing the latest series of Broadchurch, ITV's Safe House tells of a married couple – a former detective (Christopher Eccleston) and his teacher wife (Marsha Thomason from Lost) – asked by a close friend and police officer (Paterson Joseph) to turn their remote guest house into a safe house. Whatever would Alex Polizzi say?
Gallic pay-channel Canal Plus's first English-language TV drama, Spotless, features two French brothers living in London who run a company that cleans up crime scenes, both for the police and for criminals. "Canal bought an American idea which was originally meant to be a sort of CSI procedural," says Ed McCardie, the erstwhile Shameless scribe who wrote the 12-hour series that will debut in France in March (and which is in the process of being bought by a UK broadcaster). "I felt that the world doesn't need another bog-standard crime procedural."
McCardie says that he has used the crime genre to look at such themes as the immigrant experience and the financial crisis – and as it happens, the misdeeds of bankers also form the subject matter for the new, as yet unnamed, crime drama from Danish broadcasters DR, makers of The Killing, Borgen and The Bridge.
Closer to home, ITV has done well recently with both crime drama and Sheridan Smith (Cilla, Mrs Biggs), so it's only natural that they should pair the two in a thriller series called Black Work, in which Smith plays a police woman investigating the murder of her husband, an undercover cop. The Trials of Jimmy Rose, by contrast, will attempt to blend crime with the domestic drama when Ray Winstone's titular armed robber decides to put a life of felony behind him and regain his family's respect.
Across the Atlantic, Amazon Prime Instant Video's new downloadable (from 13 February) cop show Bosch is traditional in the sense that it features a troubled, middle-aged, male maverick and is based on already best-selling novels (by Michael Connelly). On the other hand, you can see why a hero called Hieronymus "Harry" Bosch fits into the post-True Detective television zeitgeist, for – as his name suggests – this is a TV cop with literary-philosophical dimensions/pretensions; he's an LAPD homicide detective given to quoting Kurt Vonnegut, lamenting, Chandler-style, the passing of old Los Angeles in the sort of growly basso profundo that we haven't heard since the days of Robert Mitchum.
Access unlimited streaming of movies and TV shows with Amazon Prime Video Sign up now for a 30-day free trial
Sign up
On the subject of True Detective, the second series of the most literary of TV cop shows (creator Nic Pizzolatto is a novelist and once taught literature) is currently in production, but will the starry inclusion of Vince Vaughn, Colin Farrell and Rachel McAdams make up for the intensity of McConaughey and his terrific odd-couple pairing with Woody Harrelson? Either way, the new plot involves the murder of a corrupt city official found with satanic symbols on his chest (aptly enough The Exorcist's William Friedkin directs all six episodes), and Pizzolatto has promised "hard women and bad men" – a change then from the much-criticised victimised women of the first season.
Elisabeth Moss was originally rumoured for True Detective season two, but either this was untrue or she decided to pass because a second series of Jane Campion's Golden Globe-winning Top of the Lake is also currently in production in New Zealand.
By contrast, Battle Creek, set in small-town Michigan, would seem to take us back to basics, with a pair of mismatched cops (Josh Duhamel and Dean Winters). Battle Creek comes courtesy of one of the big US networks, CBS, which are not known for their ground-breaking ways. But if it's one of the most eagerly awaited new dramas of the coming months it might just be because it was created by Vince Gilligan, the man who gave us a little show called Breaking Bad.
Join our new commenting forum
Join thought-provoking conversations, follow other Independent readers and see their replies