This fine romance won't survive another revival
Don't let the young lovers of Before Sunrise grow any older, argues Francesca Steele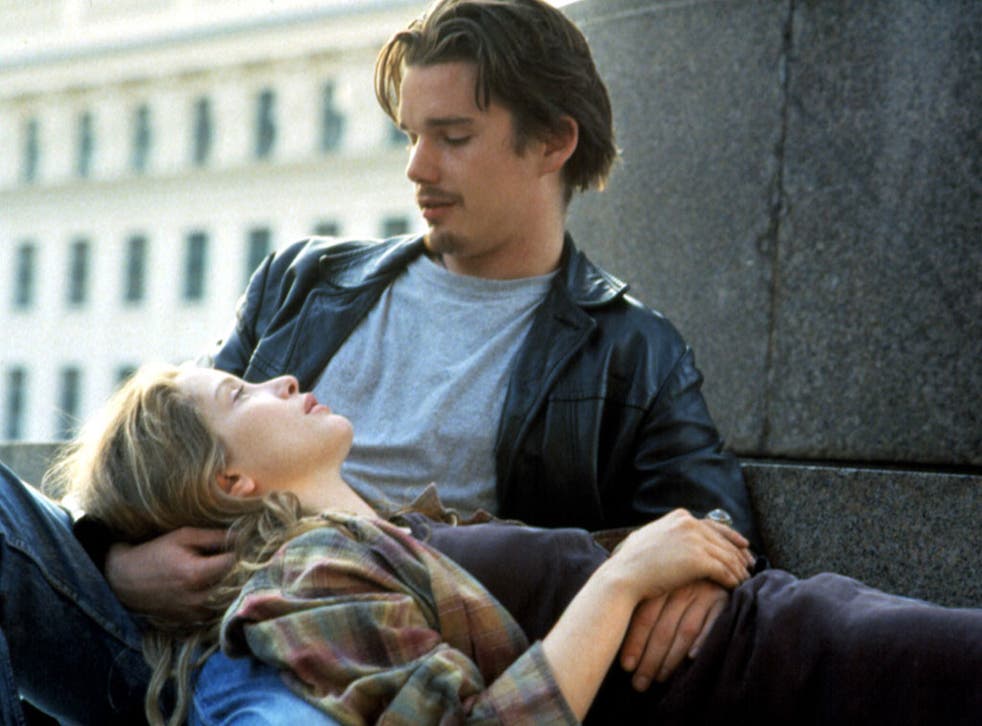 In Before Sunrise, a sweet and unashamedly pretentious romance that gripped a generation of teenagers 16 years ago with its youthful optimism and promise of adventure, Jesse, a main character, jokes about making a reality TV programme that would capture "the poetry of day-to-day life".
Was director and screenwriter Richard Linklater hinting even then that this documentary-style study of a love affair was just beginning? Nine years later he made a sequel, Before Sunset. Now, almost another decade on, his cast has hinted they will make a third next year.
That they have not penned a script or started shooting yet should not present a problem. The second film was made in 15 days and was largely improvised. More difficult would be what to call it, now that the dusk and dawn conceit has been exhausted. "Before Death", perhaps.
In any case, haven't audiences already seen enough? Before Sunrise defined an era when it was released in 1995. In it, an American man and a French woman in their early twenties start chatting on a train from Budapest. Both beautiful, passionate and über-intellectual, or at least trying to be, they hit it off and Jesse, (Ethan Hawke) convinces Céline (Julie Delpy) to abandon her journey and join him for a day in Vienna, where he has to catch a plane the next morning.
Nothing much actually happens – they walk, they talk and yes, eventually make love – but somehow this simple tale, told in startlingly realistic long takes and a meandering script in which the couple discuss everything from war to reincarnation, so resonated with young audiences that the film doubled its budget at the box office.
The film played on the seductive theory that life will happen to you when you least expect it. "Sitting for weeks on end looking out of this window has actually been kind of great," Jesse notes sagely. Just 14 when I first saw it with some friends, all greasy hair and teenage pimples, we wondered when we would have the freedom to InterRail around Europe, jumping off at exotic destinations whenever we chose.
In retrospect, though, part of what makes the film so realistic is that it is underwritten with a tangible sense of insecurity and a fear of growing up. As an adult it is striking how young the couple seems, and how naive and pretentious their conversations are – "I hate that the medias are trying to control our minds," insists Céline. "It's a new form of fascism."
At the end, they arrange to meet up in six months. In Before Sunset, which takes place nine years later, we discover that their reunion never happened because Céline's grandmother fell ill.
They meet again though, after Jesse writes a book about their experience, and their connection is still there. Like the first film, the second, though more sombre and reflective, leaves us on tenterhooks. "Baby, you're gonna miss that plane..." sings a still very sexy Céline to a Nina Simone song. "I know," Jesse grins back at her. Fade to black. But will he?
Access unlimited streaming of movies and TV shows with Amazon Prime Video Sign up now for a 30-day free trial
Sign up
Both films worked because of an exquisitely balanced tension: despite an insistence on realism (Sunset even takes place in real time) our hopefulness that things will somehow work out persists. Time constraints, in the form of Jesse's departure, force the issue to a climax as both films end.
Could a third film really replicate that tension without it seeming contrived? Another will they, won't they plot would feel tired and unlikely. If it turns out that they have ended up together after all, I wonder if the lack of the mystery so integral to its predecessors might be felt too keenly.
There's no doubt that Hawke, Delpy and Linklater are talented enough to produce a fascinating study of ageing dreams, of love after it has been realised. But is the poetry of day-to-day life what we want from this couple?
Like a slow-burning version of François Ozon's 5x2, that gloomiest of marriage studies, might further scrutiny of Jesse and Celine not pollute the magic of their first encounter in the very way they themselves dreaded?
The teenager in me wants their future to remain a question. The answer would be just one long take too far.
Join our new commenting forum
Join thought-provoking conversations, follow other Independent readers and see their replies