Game of Thrones fans can now perfect Dothraki pronunciation on new language course
The language now features upwards of 3,200 words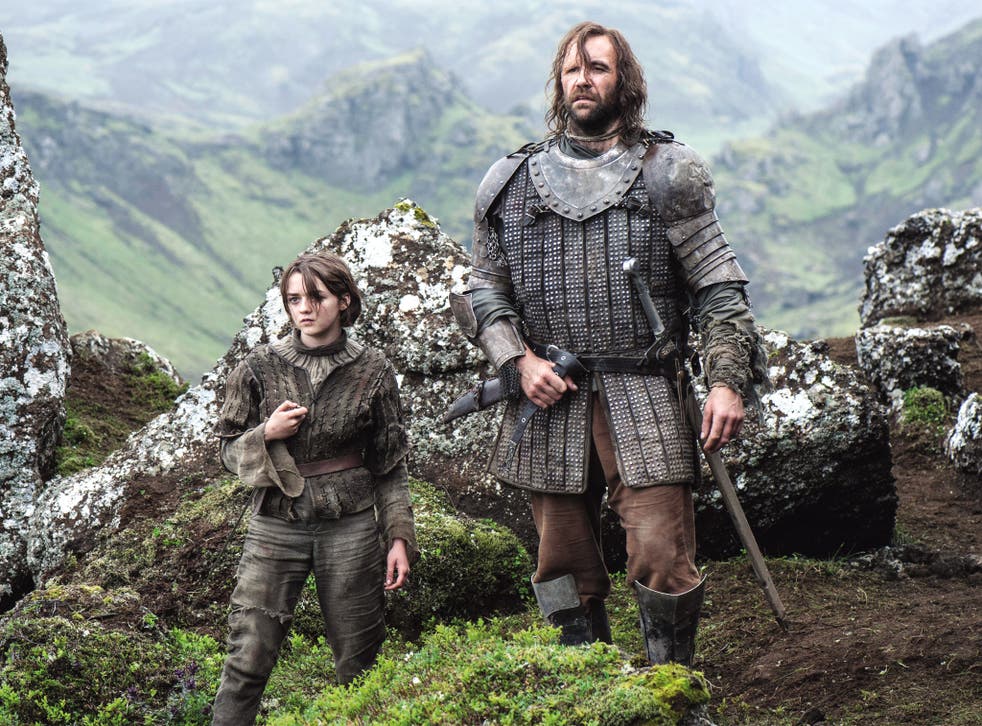 Good news, nerdy linguists. As of next month you'll be able to perfect your Dothraki pronunciation thanks to a new conversational language course released by Living Language. Game of Thrones fans will already be familiar with this strange tongue, but for those still struggling with their French verb conjugation here's the nesikh ('low-down').
Dothraki is a constructed language spoken by a race of nomadic horse-riding warriors in George RR Martin's fictional continent of Essos. Snippets of it exist in Martin's original books, but the majority of the lexical grunt work was done for the HBO series scripts by linguist David J. Peterson. The language now features upwards of 3,200 words, one of which 'Khaleesi' (meaning 'queen') has entered English as a first-name for girls.
Constructed languages have been an important indicator of superior sci-fi and fantasy, ever since the Anglo-Saxon professor JRR Tolkein began devising the Celtic-inspired Elvish languages Goldogrin and Sindarin for his Middle Earth fiction. Since then, Star Trek has given us Vulcan ('olozhika' is translated in English as 'logic'), Romulan (very similar to Vulcan), Cardassian (involves a rectangular script) and Andorian (similar to Cantonese).
Game of Thrones season 5 cast

Show all 9
By far the most successful of TV's made-up languages, however, is another one of Trekkie origin, Klingon. Based on harsh gutteral sounds improvised by James Doohan, the Star Trek actor who played 'Scotty' in the original series, it was developed into a full-fledged language by linguist Marc Okrand in the 1980s. Since then, works of literature including Hamlet and A Christmas Carol have been translated into Klingon, it has attracted an estimated 20-30 fluent speakers worldwide, and in 2010, 'u', the first opera entirely in Klingon debuted in The Hague to rave reviews.
Constructing an entire new language might seem a lot of effort to go to for a television programme, but believable-sounding dialogue helps create a cohesive alternative universe - and it's the opportunity to escape into such a universe that draws viewers in. Which is not to say foreign language isn't also an important part of making non-sci fi or fantasy drama. For an example of how not to do it, see Tyrant, a new series starting at 9pm this evening on Fox. It's written by Homeland creator Gideon Raff and set in the fictional Middle Eastern kingdom of Abbudin. What language do they speak in Abbudin? Perfect English, apparently. Albeit with a heavy Arabic accent.
Keep watching these detectives
When Crimewatch first aired in the summer of 1984, it was viewed by BBC executives as an experiment. Would the public phone in? Would the police participate? Would it even be legal to risk prejudicing juries in this manner? Thirty years later - and despite some bizarre opinions on crime recently expressed by original presenter Nick Ross - the show has become an institution. It still airs on BBC One every few months and on Tuesday Crimewatch's achievements will be marked with a special anniversary show with Kirsty Young, Matthew Amroliwala and Martin Bayfield,
Unlike some other examples of true crime on TV, Crimewatch's longevity rests mostly on its success in bringing criminals to justice. Accurate statistics are hard to come by, but producers estimate that one in five of the appeals featured in the programme result in an arrest. High-profile cases featured on the show include the murder of James Bulger (killers Robert Thompson and Jon Venables were identified after CCTV footage was broadcast), the murder of 8-year-old Sarah Payne and - with horrible irony - the 1999 murder of former Crimewatch presenter Jill Dando.
Can the nationwide drop in reported crime since 1995 also be attributed to Crimewatch's time on air? That one might be a difficult to demonstrate, but at least, to paraphrase Ross's old catchphrase, there's now less reason to have nightmares.
CATCH UP
The Motorway: Life in the Fast Lane, BBC iPlayer
Like a cheese and onion pasty from the heated cabinet in a motorway service station, this documentary about the M6 is surprisingly satisfying. As well as lots of moody shots of wet tarmac at night, there's an amusing interview with the man whose job it is to pick up rubbish thrown out of car windows. Can you guess what the most commonly discarded item is?
Access unlimited streaming of movies and TV shows with Amazon Prime Video Sign up now for a 30-day free trial
Sign up
The Secrets, BBC iPlayer
It's projects like this which make the licence fee feel like a real bargain. Over five nights this week we've had five perfect half-hour dramas, by four new writers whose work you'll definitely want to see again. Memorise the names Nick Payne, Elinor Cook, Ben Ockrent and Sarah Solemani, then go to iPlayer and catch any episodes you've missed.
Scott and Bailey, ITV Player
As regular readers of this column will know, Inside Television believes writer Sally Wainwright (Last Tango in Halifax, Happy Valley) is a demi-god who walks amongst us, so the return of any series she helped create is cause for celebration. Suranne Jones and Lesley Sharp are also brilliant as the Cagney and Lacey of Greater Manchester.
https://www.itv.com/itvplayer/scott-and-bailey
All Creatures Great and Stuffed, 4oD
Taxidermy was once considered pastime of the past, but the recent revival of the 'art-form' - if we can call it that - means no self-respecting gastropub is complete without a stuffed squirrel over the mantlepiece. There's no doubting the creativity of some of the taxidermists featured here, but a cat converted into a helicopter? Is that really necessary?
http://www.channel4.com/programmes/all-creatures-great-and-stuffed
Register for free to continue reading
Registration is a free and easy way to support our truly independent journalism
By registering, you will also enjoy limited access to Premium articles, exclusive newsletters, commenting, and virtual events with our leading journalists
Already have an account? sign in
Register for free to continue reading
Registration is a free and easy way to support our truly independent journalism
By registering, you will also enjoy limited access to Premium articles, exclusive newsletters, commenting, and virtual events with our leading journalists
Already have an account? sign in
Join our new commenting forum
Join thought-provoking conversations, follow other Independent readers and see their replies