The Independent's journalism is supported by our readers. When you purchase through links on our site, we may earn commission.
Game of Thrones season 7: Decoding the episode 1, 2 and 3 titles and plot synopses
The season will waste no time making important introductions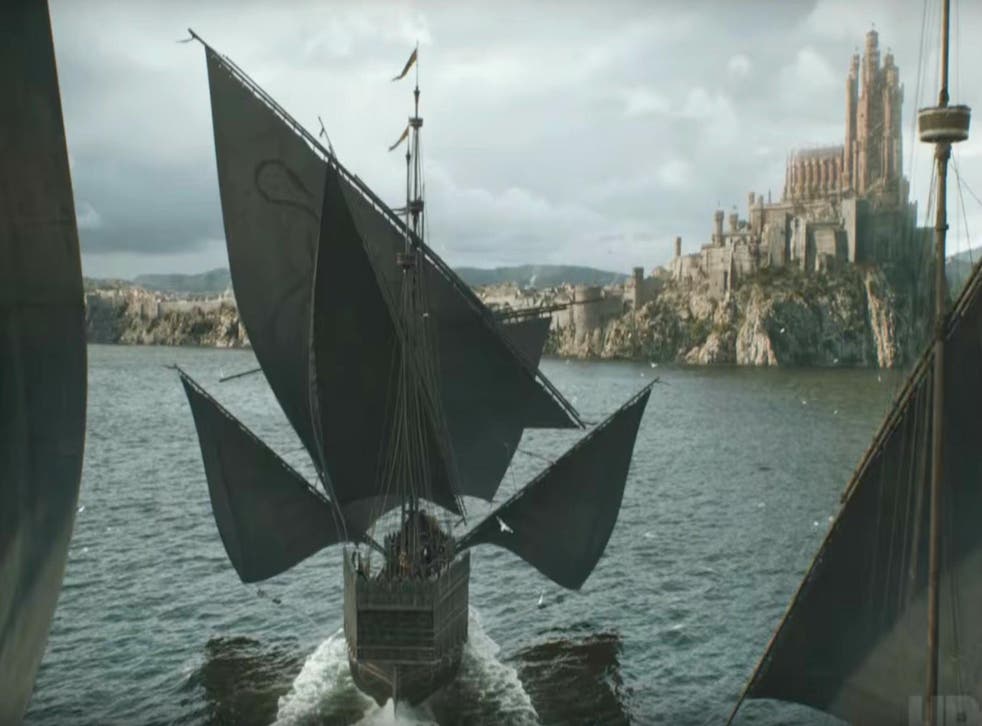 We've seen multiple Game of Thrones season 7 trailers now, but over the weekend we got another important piece of the spoiler puzzle: titles and plot info on the first three episodes.
HBO are onto us and our hysterically analytical ways though, so the synopses are as brief and opaque as ever, however there are still a few plot points to be gleaned.
Before we get into it, you might also want to check out our TL;DR recap on Game of Thrones season 6 and our 'everything we know' guide on season 7.
Here are the episodes, with the synopses broken out into sentences:
Episode #61: 'Dragonstone'
Jon organizes the defense of the North.
Pretty straightforward. It sounds like things will pick up around where they left off, with the newly crowned King of the North attempting to solidify House alliances.
Cersei tries to even the odds.
This could be a King's Landing, court-based thing, but more likely she will agree to participate in the Ironborn battle, making it a Yara and Theon vs. Euron and Cersei fight.
Daenerys comes home.
Dany arrives in Westeros in episode one! She'll head to Dragonstone, the ancestral seat of House Targaryen which was vacated by Stannis Baratheon in season 4.
Game of Thrones #WinterIsHere trailer arrives for season 7
Episode #62: 'Stormborn'
Daenerys receives an unexpected visitor.
We can expect a Daenerys-focused episode given the title and this unexpected visitor is almost certainly (her secret nephew) Jon. He may not be unexpected to us, but he will be to Dany who might assume him to be a rival in the fight for the Iron Throne. Instead, she will likely find him coming in peace and seeking her help in the fight against the White Walkers.
In fact, this still from one of the trailer probably shows the moment she receives the unexpected visitor:
Jon faces a revolt.
Interesting. Episode two feels too early in the season for Sansa to turn on him, but perhaps Littlefinger's whisperings have unsettled other houses? Perhaps the Knights of the Vale feel under-rewarded for their role in the Battle of the Bastards?
Access unlimited streaming of movies and TV shows with Amazon Prime Video Sign up now for a 30-day free trial
Sign up
Lyanna Mormont will presumably stay solid but poor old Jon, the guy's had enough revolts to last a lifetime (well, technically he's already had two).
Tyrion plans the conquest of Westeros.
The new Hand to the Queen, it makes sense for Tyrion to plan the Targaryen strategy going forward, the Lannister having a track record with war organisation going back to season 2's Battle of Blackwater Bay.
Game of Thrones season 7 photos

Show all 15
Episode #63: 'The Queen's Justice'
Daenerys holds court.
Not a lot to go on here but, having established a new seat of power in a new continent, Dany probably has a fair few court sessions to go through as nearby Houses start diplomacy.
Cersei returns a gift.
I'm stumped on this one. There are no obvious "gifts" hanging over from previous seasons so this must be something new. Could it be from Jaime? Euron? It's very possible "gift" is being used sarcastically here, given Game of Thrones' priors with presents (Shaggydog's head, Theon's penis etc). The episode title also suggests this.
Jaime learns from his mistakes.
This could pertain to letting Brienne escape Riverrun, but I'm hoping this is in relation to Cersei. Jaime stabbed the Mad King to prevent him from unleashing wildfire, perhaps he will feel the guilt of having enabled his sister and lover to do the very same?
Game of Thrones season 7 arrives on HBO, Sky Atlantic and NOWTV 16 July.
Join our new commenting forum
Join thought-provoking conversations, follow other Independent readers and see their replies