Girls series 3: Lena Dunham's Hannah is still naked - and critics are still perplexed
Inside Television: In a screen culture where nudity is always understood as sexual, regular nudity of non-'perfect' bodies is still revolutionary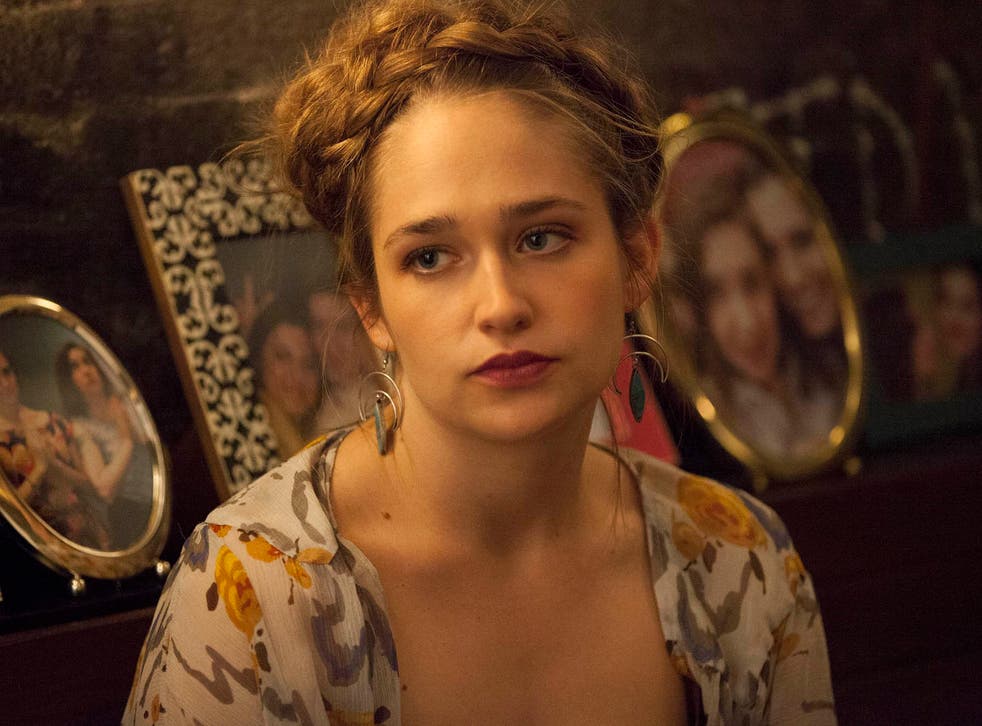 Among the many criticisms of the BBC submitted to the Culture, Media and Sport committee this week, one stood out like a mooning backside at the Queen's garden party. British Naturism complained about damaging prudishness at our public service broadcaster.
"It is not coincidence that the more prudish western countries, of which the UK is one, have body attitude related outcomes that are appalling compared to those countries with more wholesome attitudes," it said. Andrew Marr's History of the World series, which the BBC broadcast in 2012, was also cited as an example of this unwholesomeness. Marr's crime? To anachronistically apply clothing where no clothing had existed.
But that was 2012. In 2014, the moment when the BBC finally takes off its trousers (metaphorically and possibly literally speaking) is fast approaching. It begins this Monday at 10pm, when the third series of Lena Dunham's drama Girls starts on Sky Atlantic. (This week the BBC have also been accused of borrowing shamelessly from other broadcasters, so presumably they're taking note.)
Girls series three

Show all 12
When Girls first aired, the sight of Dunham's character with no clothes was considered particularly shocking by audiences. Not because female nudity is rare on HBO - it isn't - but because she did not conform to TV's usual female body standard. Since then, despite regular online abuse, Lena/Hannah has refused to cover up. She's been nude while brushing her teeth, she's been nude playing ping pong, and she's worn a string vest so ill-advised, it also counts as nudity. In the very first episode of series three, Hannah rolls over in bed and - shock-horror! - she's still naked.
At a Television Critics Association panel last week, a male journalist asked that same old Girls nudity question for maybe the zillionth time. "I don't get the purpose of all the nudity on the show. By you, particularly," he said to Dunham. "You say no one complains about the nudity on Game of Thrones, but I get why they're doing it. They're doing it to be salacious. To titillate people. And your character is often naked at random times for no reason." Because, of course, the only possible purpose of a naked human body, particularly a female one, would be "to titillate". In a screen culture where nudity is always understood as sexual - whatever the explicit intention of the body's owner - regular, non-sexual nudity of non - 'perfect' bodies is revolutionary.
Which brings us to The Naked Rambler, a documentary about Stephen Gough, who has been imprisoned several times for 'breach of the peace'. Will BBC1 pixilate his bits when the doc airs on Tuesday? Or film him only from behind a conveniently positioned shrub? And if they do, what does that say about the ridiculous extremes of BBC prudishness? Perhaps they'd do well to calm down and remember that underneath our clothes, we're all naked. Yes, even Andrew Marr.
Why Corrie plot is streets ahead
'Soap opera character' is Britain's most dangerous occupation - one BMJ study found they have a worse five-year survival rate than most cancer patients. Next Monday on Coronation Street, however, Hayley Cropper will meet an end that's thankfully rare, even in soaps; she'll commit suicide.
The Samaritans and others have expressed concern about the storyline, which sees Hayley choose to take her own life rather than face terminal illness. Their concerns re copycats are not unjustified. In 1986, following an overdose attempt by EastEnders character Angie Watts, hospitals saw a notable spike in suicide-incident admissions
The difference is that Hayley's storyline isn't just a dramatic plot. It's already instigating worthwhile debate on the right to die. The fact that viewers feel a strong emotional connection to soaps only makes it more important that their writers are wiling to tackle such topics.
Catch up TV
Young and Gay in Putin's Russia, VICE.com
Last June, Russian President Vladimir Putin introduced a law banning gay "propaganda" and since then the situation in Russia for gay people, or anyone who cares about human rights, has worsened. This much we know. What we might not know, or fully appreciate, is where this upsurge in homophobic public feeling came from, and what Russia's brave LGBT activists are doing to protest it. In one of their most successful documentaries so far, VICE uses its contacts and cache as an international youth brand to give this story a fresh immediacy.
Finding Mum and Dad, 4oD
This documentary about 'adoption parties', where hard-to-place orphans meet prospective parents, was almost too heart-breaking to watch. So imagine how it must feel for brothers Connor and Daniel, two very sweet little boys who at ages 7 and 4 are considered past-it by most adopters. The fact that they come as a pair, makes it even harder. Will they find a new family? Or be consigned to the care system? Or split up? Even the adopters feel uncomfortable, as one would-be mother articulates: "This is the first time it's felt like we're actually rejecting children rather then choosing them."
Hinterland, BBC iPlayer
One fact tells you all you need to know about the quality of Welsh-language detective drama Hinterland: It was snapped up by DR, the Danish broadcaster behind The Killing, The Bridge and all those quality foreign dramas of which the BBC is most proud - before production had even wrapped. Only BBC Wales viewers will have been able to catch this first airing of the English-language version (the entire series was filmed once in English and once in Welsh), but you can watch it on iPlayer now, before it's repeated later in the year.
Coronation Street, ITV Player
On Monday evening - before the watershed - Coronation Street character Hayley Cropper (played by Julie Hesmondhalgh) will take her own life, over the objections of her husband Roy (David Neilson). It promises to be a moving scene, but is it also inappropriate for a soap opera? Corrie's producers have asked that critics watch the episodes preceding and following the death itself before reaching a judgement. They say they've done their best to portray the palliative care options available and the objections of Hayley's loved ones. Here's your chance to decide if they did a good enough job.
Join our new commenting forum
Join thought-provoking conversations, follow other Independent readers and see their replies