Heads Up: Downton Abbey Series 4
Fresh faces, sex, class and period costume ... it's the 'Abbey' habit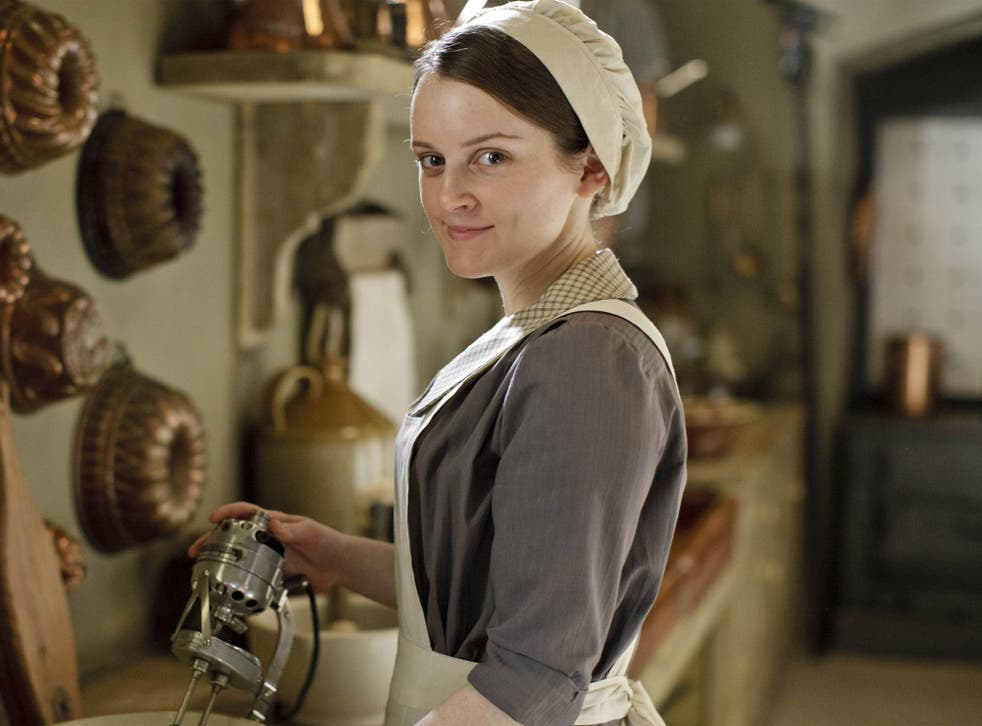 What are we talking about? It's back! Season 4 of ITV's period drama juggernaut, Downton Abbey returns. We rejoin the aristos and servants in 1922, for eight new episodes – and a Christmas special.
Elevator pitch Back to the Abbey: widows, babies, romance and scandal are all in the mix.
Prime movers Julian Fellowes is still on writing duty, while David Evans (Whitechapel, One Night) is the lead director.
The stars As well as familiar faces – Dame Maggie Smith, Hugh Bonneville, Elizabeth McGovern, Michelle Dockery – there are new talents: a somewhat sideways choice, Paul Giamatti will arrive for the Christmas special. Brits Dame Harriet Walter, Tom Cullen (Weekend) and Nigel Harman (EastEnders) are new additions, plus opera singer Dame Kiri Te Kanawa joins the cast.
The early buzz After a picture of Lady Mary and Tom Branson (both widowed, with kids) standing near each other was released, blogger Perez Hilton breathlessly responded "GASP! Could these pics from Downton Abbey Season 4 mean what we think they mean!!! Lady Mary and Tom!!! TOGETHER!!!" The Mirror, however, had another prediction: "Actress Daisy Lewis is being brought in to heal the broken heart of widower Tom in the new autumn series. And those haunting lips and sultry looks seem bound to remind him of late wife Lady Sybil Crawley, who died in childbirth in the last series. Newcomer Daisy, 28, who has starred in Doctor Who, will play the live-in governess of Tom's daughter and will quickly strike up a romance with the handsome Irishman." The Mirror, quotes "a source" saying: 'Daisy will become one of Downton's most prominent characters. Her romance with Tom will be one of the main storylines ...."
Insider knowledge It also has a real royal: the Queen's second cousin, twice removed, Flora Ogilvy – 45th in line to the thrown – is an extra.
It's great that … after the rather silly, speedy plotting of the last series, Fellowes has promised a change in pace for series 4, focusing on more subtle character development.
It's a shame that … there's no Dan Stevens. Sorry, we're just not getting over that one any time soon.
Hit potential Critically? It may have had it's day. Ratings? Likely to do just fine. Stateside? A smash, for sure.
The details Downton Abbey will air on ITV from mid-September.
Join our new commenting forum
Join thought-provoking conversations, follow other Independent readers and see their replies