Helen Baxendale: 'I'm at that certain age'
As Helen Baxendale stars in Death in Paradise, she tells James Rampton why ageism against actresses is still rife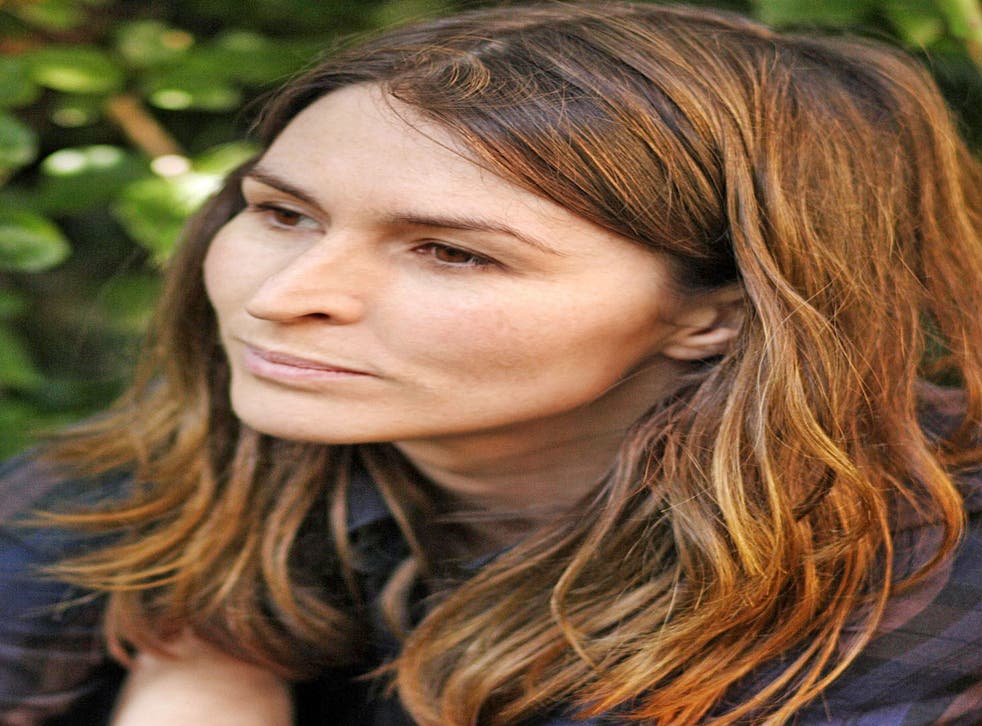 It's a dirty job, but someone's got to do it. The Independent is in Guadeloupe on the set of Death in Paradise, BBC1's hugely popular detective drama. The show, whose third series begins tonight, follows the investigations of DI Richard Poole, played by Ben Miller – an uptight British detective who is a floundering fish out of water when dispatched to work on the fictional Caribbean island of Saint Marie – for which Guadeloupe is the perfect stand-in. Mingling humour with homicide, it's a sort of Caribbean Midsomer Murders.
We are in a spectacular wooden and glass villa perched on a hilltop and surrounded by mango trees. Sitting by the pool, we overlook a turquoise bay that would not seem out of place in a holiday brochure. The back lot at Elstree, it ain't. The actress Helen Baxendale, a guest star in the first episode of the new series, draws up a chair beside me and smiles. "This is not a bad job, is it? This place is magical."
Death in Paradise, which had eight million viewers per episode during its last run, has a tradition of attracting guest stars of Baxendale's calibre. Previously, it has featured such names as Lucy Davis, Mathew Horne, Rupert Graves, Miranda Raison, Stephanie Beacham, Neil Pearson, Cherie Lunghi, Gemma Jones, Colin Salmon and Shirley Henderson.
In addition to Baxendale, the first episode of the new series features Sophie Thompson, Mark Bazeley and Tim Dutton. Together they play a quartet of Richard's old university friends who assemble on Saint Marie for a reunion. It is, however, my sad duty to relay to you that in the pre-titles sequence one of them murders Richard with an ice pick, Basic Instinct style. But, ingenious even from beyond the grave, Richard manages to leave a string of clues to assist his successor – the disorganised yet intuitive DI Humphrey Goodman, played by Kris Marshall – in solving the crime.
Baxendale, who has three children with her long-term partner, the director David L Williams, reiterates why she took the job. "When you're given the chance, you can't really not go to the Caribbean, can you? I was offered this part in the middle of a terrible, terrible rainy spring in the UK. And I'd just done a Poirot in a freezing cold English castle in the middle of winter. So the deep colours of the Caribbean called me here."
But beyond that, Baxendale, who is engagingly passionate and outspoken, admits that she was also delighted simply to be offered such a terrific part. She argues that for actresses of a certain age, they are rarer than you might imagine.
She plays Sasha, Richard's old flame and a woman who harbours more secrets than MI5. Sporting the character's vivid turquoise sun dress, the actress says that "Sasha is a Cambridge graduate who is driven and very successful. Her IT company has been sold for multi-millions, and she has retired at a relatively young age. She's supposedly charming, sophisticated and clever – in fact, just the kind of person you hate!"
The actress made her name starring in ITV's colossally successful romcom, Cold Feet, taking the lead in ITV's P D James adaptations An Unsuitable Job for a Woman, and playing Ross's British wife in the global sitcom phenomenon, Friends.
But for all that, Baxendale still feels that women do not get a fair crack of the whip in her industry. "Women are under-represented in every walk of life," declares the actress. "I think that, like most things, it's actually getting worse, not better. Hard-won rights are being chipped away. I believe women get a rough time of it in general."
Access unlimited streaming of movies and TV shows with Amazon Prime Video Sign up now for a 30-day free trial
Sign up
The 43-year-old doesn't stop there. In Hollywood, the decades after an actress hits the age of 35 are known as "the suicide years", and Baxendale asserts that ageism towards female performers is still far too prevalent. "Listen, I'm extremely lucky. I can't complain at all. I've had a very good go at it. But there is no doubt that as a woman it gets harder as you get older. I don't think it's so hard for men – that's the same in a lot of industries.
"I have noticed that there are fewer parts for women of a certain age. You hit a certain age, and undoubtedly there's less opportunity. That's not all right. Who wants to see only men on our screens?"
Returning to the subject of Death in Paradise, Baxendale reveals that the experience has not been universally idyllic. Having scaled back her work commitments for a few years to raise her small children, she confesses that "I don't like leaving my domestic set-up that much", before adding, somewhat poignantly: "I have shed a tear that I'm not in Britain."
Baxendale says that the heat in Guadeloupe has sometimes been oppressive, too. But she jokes that it has not turned her into an ocean-going diva. "I haven't had people dabbing my armpits with hankies," she laughs. "I've just used deodorant and believed what it said on the package!"
All the same, Baxendale would not have missed the experience of working in Guadeloupe for all the rum in the Caribbean. "It's just been fabulous to be here," she says. "This stunning, sunny backdrop adds to the exoticism and the beauty of the series. That must be one of the great draws of the series, particularly when it goes out in the depths of a cold, dark British winter. Also, all the characters are dressed in very bright colours. So it all looks very positive – even though the characters spend all their time killing each other!"
'Death in Paradise' begins tonight at 9pm on BBC1
Join our new commenting forum
Join thought-provoking conversations, follow other Independent readers and see their replies