How 'UnREAL' shows the reality of reality TV in a television show
We all knew the broadcasting genre that ate the schedules is staged. But a new US comedy show is exposing just how phoney and manipulative it can be. Tom Teodorczuk reports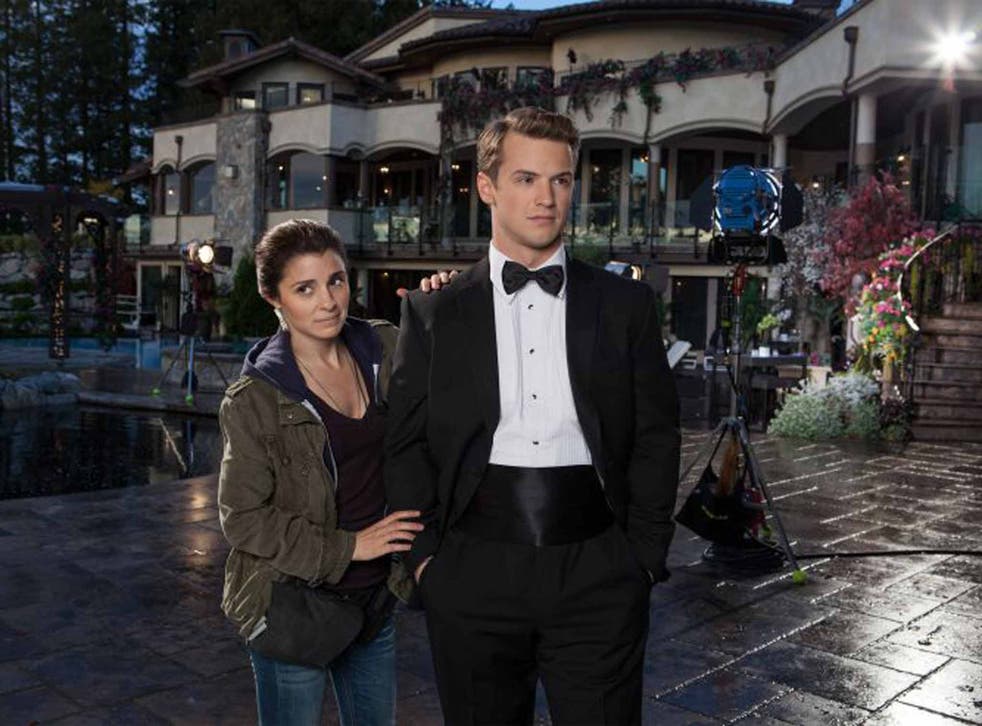 Unscripted reality shows were once regarded as television's panacea, but they're increasingly the sick patient of the industry with the number of hours of reality TV in prime time declining, particularly in America. American Idol is finishing after 15 seasons, Survivor and Dancing with the Stars are showing their age and high-profile recent reality shows such as Utopia and Dating Naked died a swift death.
So it is opportune that a new American dramatic comedy UnREAL is currently dissecting the genre, exploring the behind-the-scenes manipulation and phoniness on a fictional reality TV dating show and the emotional cost the programme has on its creative team and contestants. The Washington Post called it "one of the finds of the summer television season".
UnREAL is loosely inspired by The Bachelor, a long-running US reality TV dating game show in which an eligible bachelor selects his soulmate from female contestants. In UnREAL, the show is "Everlasting" and the bachelor is Adam, a posh British playboy (Freddie Stroma). But the focus is more on the poisonous dynamic between executive producer Quinn (Constance Zimmer) and her morally conflicted subordinate Rachel (Shiri Appleby from Girls).
UnREAL goes further than any previous shows, like HBO's The Comeback or ITV's Moving Wallpaper, in depicting reality TV as a plausible alternative to hell replete with drugs, mental illness and eating disorders. The producers of "Everlasting" encourage black reality TV contestants to play up to racial stereotypes and don't allow contestants to go to the bathroom during production.
Surprisingly UnREAL is on Lifetime, which launched its UK channel in 2013 with The Proposers, a reality couples show that is precisely the type of programme that UnReal skewers. It is based on an acclaimed short film Sequin Raze, written and directed by Sarah Gertrude Shapiro who herself had a stint working on The Bachelor as well as being an assistant to photographer David LaChapelle. Two decades ago Shapiro would probably have moved into making films but these are different times.
Her short film was funded by advertising company Wieden + Kennedy, for whom she also previously worked and who have stayed on to co-produce the TV series, thereby giving rise to the strange scenario of an ad firm investing in a show whose message is that society is selling us a sham idea of love and entertainment.
Shapiro recalls her time on The Bachelor as work she "hated doing and hated myself for doing" but she says UnREAL comes from her wider career background.
"It's inspired a lot by some experiences in my early career," she says. "I quickly found out the price of my soul was the pay cheque. There is a basic assumption that reality TV is staged but a total lack of understanding of how."
Not content with chronicling the power struggle between those behind the camera and in front of it, she didn't want to let the audience off the hook: "You think about the people at home sitting on a couch eating pizza being like, 'She's a stupid bitch.' Why does that feel good?"
Access unlimited streaming of movies and TV shows with Amazon Prime Video Sign up now for a 30-day free trial
Sign up
Shapiro teamed up with the writer and producer Marti Noxon, whose credits include Buffy the Vampire Slayer, Grey's Anatomy and Mad Men.
For all UnREAL's bleak take on how people professionally operate, Noxon reckons women on screen are depicted in a more adult fashion than ever. "I think there's been a sea change in the last few years because of cable TV," she says. "We can now write powerful women. It used to be a powerful woman was just the woman with the glasses who didn't get to do much or a strong female lead meant she was helping the man save the world. Now I feel like we're turning that on its head."
UnREAL's powerful woman is played by Constance Zimmer, 44, who is fast becoming TV's "Queen of Mean", having played unscrupulous characters in Entourage, House of Cards and The Newsroom. "I think a powerful woman is still very hard for people to watch and hard to play because I want people to like her because she's not bad," she says. "She's just really good at her job!" Quinn is the most conniving yet in Zimmer's repertoire of rapacious characters: "House of Cards is dark but my part in it is definitely not as dark as what we're doing on UnREAL."
"It was the first time I'd been on a set with so many women," she adds. "It was the most fun set I've ever worked on." Compared with Entourage, she says UnREAL "feels a lot more supportive and a lot more gratifying because women are getting a voice."
Zimmer herself watches cartoons, not reality TV. "I think it's about time someone pulled the curtain on reality television," she says. "There's too many of them now and people should be aware it's not that pretty."
'UnREAL' is on Lifetime on Tuesdays at 10pm
Join our new commenting forum
Join thought-provoking conversations, follow other Independent readers and see their replies