I'm sexy and I dough it: The male TV bakers raising temperatures
I'm sexy and I dough it: The male TV bakers raising temperatures

Show all 5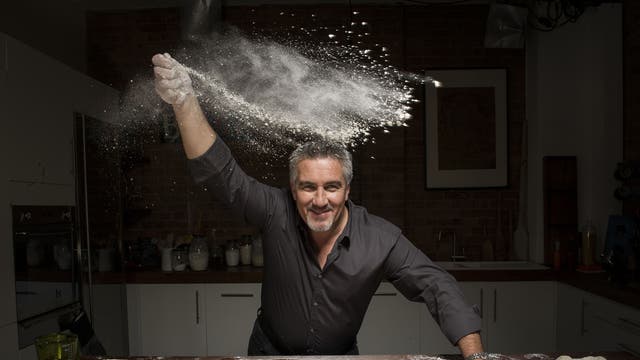 If music be the food of love, eat on. There is a new breed male TV chef putting the biceps into baking and giving Nigella a run for her money where the association between food and sex is concerned.
Click here for more male TV bakers raising temperatures
Self-proclaimed non-heart throb Paul Hollywood leads the hungry pack. But despite claims that he's "shy" and wears "tracky bums" around the house, the silver fox of The Great British Bake Off has become a pin-up thanks to his sparkly blue eyes and flour-covered forearms.
The opening title of his new show Bread doesn't leave much to the imagination. The "Christian Grey of the baking world" is seen kneading wet dough, trickling gooey honey over baked goods, then gently pulling the oozing dough apart in his hands (in slow motion).
But Hollywood isn't the only 'baking hunk' on our screens. There's the Fabulous Baker Brothers Tom and Henry Herbert, French fancy Eric Lanlard, Bake Off winner John Whaite and the very charming Ottolenghi.
Who's your favourite boy baker? Leave comments and suggestions below:
Join our new commenting forum
Join thought-provoking conversations, follow other Independent readers and see their replies