The Leftovers season 3 cements its status as life-changing television
The final episodes look to solidify the HBO series' legacy as one of the all-time greats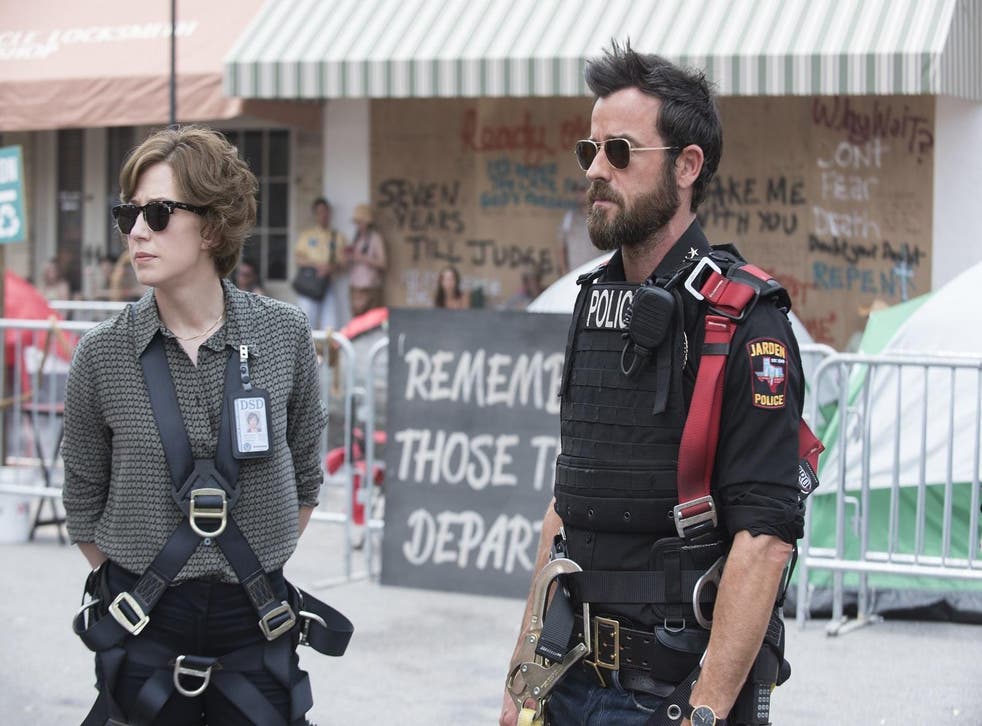 In years to come, The Leftovers will be revered as a masterpiece - a statement as bold and assured as the series itself.
When its standout second season concluded in 2015, a multitude of fans could not conceive of the notion that the series would not return despite receiving unanimous acclaim - something which had failed to bless its sobering but no less excellent debut season the year before.
A large quantity of those fans - inspired by the series' fictional cult, the Guilty Remnant - hiked to HBO HQ in New York City clad in white, equipped with nothing but cigarettes and placards bearing three simple words: 'renew this show.'
Perhaps it's time we hunt these individuals down and buy them their drink of choice - without them, this showstopper would not be granted a conclusion.
The Leftovers Season 3 - Trailer
The Leftovers' high-concept premise (more than two percent of the world's population disappear into thin air without explanation) has never been its focus. Instead, creators Damon Lindelof and Tom Perrotta - whose book provides the show with its basis - propels the story onwards by three years to focus on the grief the catastrophic event leaves in its wake.
Justin Theroux is the closest the show has to a lead character, his long-suffering Kevin Garvey the perfect protagonist to guide viewers through the confusion, heartache and inexplicable occurrences taking place around him. Carrie Coon as Nora Durst, his girlfriend who lost her entire family in the Sudden Departure, is the show's biggest scene-stealer (look no further than her 'silent scream' in season one).
*Spoilers follow*
This is all the more impressive when considering season three's crop of standout returning cast members: there's Christopher Eccleston (Matt Jamison) and Amy Brenneman (Laurie Garvey) alongside season two additions Kevin Carroll and Regina King (the Murphys).
There is no weak link, Lindelof thrusting any character he wishes to the forefront of specific episodes, nobly reducing lead characters to bit-part cameos in their own show while hurtling the story onwards at its unhurried, yet air-tight pace.
Sublimely, it's become almost cliché to brand The Leftovers the best TV show that no one knows about because, in its eleventh hour, the world is finally waking up. The internet is rife with think-pieces citing its brilliance and mention of the series no longer leaves your pals staring back at you in blank-faced confusion. Yet just in case you've stumbled upon this article with no idea what this series is, it should be made clear: The Leftovers is one of the century's greatest dramas.
Access unlimited streaming of movies and TV shows with Amazon Prime Video Sign up now for a 30-day free trial
Sign up
Season three asserts itself as such pretty immediately, corroborated by Metacritic which currently rates The Leftovers as the most critically-acclaimed TV show of the year so far beating close competitors Fargo and Planet Earth II. In a similar way to season two's opening, this final run begins with a historic parable - set in 1814, no less - which should provide viewers with hints as to what themes will be addressed in the ensuing episodes, namely the world's often fruitless obsession with the impending apocalypse.
The premiere episode goes one further, however, throwing the series not only three years on from events depicted in the heart-wrenching season two finale, but directly into an unspecified time in the future which forebodingly sees an aged Nora, now being referred to as Sarah, stating that "the name Kevin" means nothing to her.
Quite how Nora will end up rebuffing knowledge of the man she loves remains to be seen, but the cliffhanger - backed up by Max Richter's superior score that coaxes tears from your ducts without you even realising - is a statement that this final season will likely place your expectations through the shredder not just once, but three times for good measure.
The Leftovers has never been a TV show interested in answering the mysteries it presents because it's never been a TV show about them. Why did more than two percent of the world's population suddenly disappear one random day three years previous? We don't know because the characters don't know. Is Kevin Garvey the Messiah? People around him certainly believe so - he did, after all, appear to resurrect after dying twice. These are extraordinary questions which are addressed rationally, often in so-frank-it's-hilarious ways and with no guarantee of resolution. Do we get handed answers we so desire in everyday life? No - so you sure as hell aren't getting them here.
Lindelof co-created Lost, a series adored and despised in equal measure. While this writer believes that series to be as perfect a network TV show you can get - when under the beck and call of higher authorities' constant demands, anyway - The Leftovers' placement on premium cable channel HBO has permitted Lindelof to refine his craft in a way that has enabled the majority (well, the majority of people who actually watch this series) to brand him the most audacious showrunner on TV - between him and Fargo's Noah Hawley, it's an exciting time for small box lovers.
The TV shows you'll be bingeing in 2017

Show all 27
Season three's premiere episode - titled 'The Book of Kevin' - showcases all of the attributes which have made The Leftovers the most heartbreaking, challenging and yes, hilarious drama in the schedules (episode two also - more on that next week). It may be ending, but seek solace in the fact you're around to experience it firsthand. The number of TV shows that have continually united the marriage of sound and vision (writing, score, acting, directing - special shout to Peter Berg and Mimi Leder) to jaw-dropping degrees in every episode can be counted on one hand: reserve a digit for The Leftovers.
In the series, departure day is 14 October. Our real-life departure day arrives on 19 June - the day the eighth and final episode of The Leftovers airs in the US, and the bitch of the situation is this: however the world decides to move on, it won't be anywhere near as masterful as this endlessly astounding piece of work
The Leftovers season three begins on Sky Atlantic and NOW TV tonight (4 July) at 10pm
Join our new commenting forum
Join thought-provoking conversations, follow other Independent readers and see their replies