Lesley Sharp: The acclaimed actress on why we need more happily married couples on TV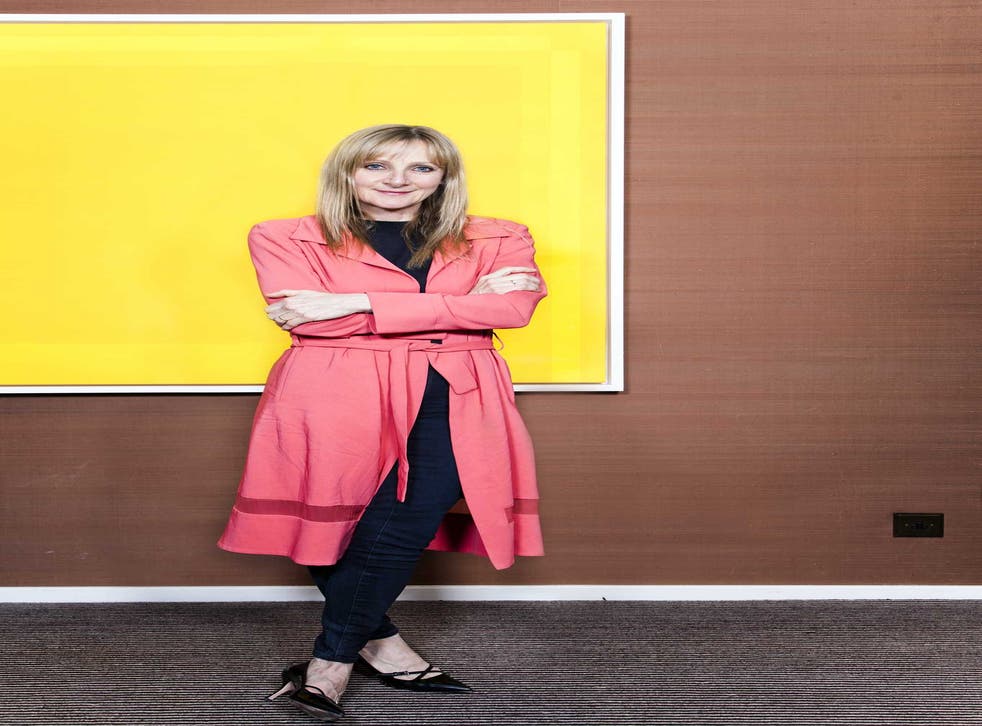 I like playing not wholly likeable women One of my favourite roles was Louise in Mike Leigh's Naked [the stern ex-girlfriend of David Thewlis's on-the-run misfit, Johnny]. She was a fully three-dimensional woman: difficult, awkward and quirky – a much larger presence than the stereotypical roles plonked in front of a young actress.
There's no such thing as a career This is something that Mike Leigh told me, but which I didn't understand until I'd grown older. I think he meant that there's no linear career for actors; one month you'll play a leading role and then you'll get a tiny role. The trick is not to be upended by that, but recalibrate yourself once you've finished doing something big, so that your expectations for the next project are entirely open.
I wanted to act from an early age I desperately wanted to go to drama school and after that I've always been delighted to be offered employment – to view everything that comes my way as a chance to get better. Since then I've been gifted with roles in TV series such as Russell T Davies' Bob & Rose and on stage. What connects them for me is fantastic writing.
Accept you have no control over criticism It's something I've had to learn since going to drama school – to be delighted to be offered employment, but not take what people say about my work too seriously. Instead I take what I do in front of the camera seriously.
The strangeness of being adopted doesn't diminish with age For me, growing up, there was always this sense of otherness. Most humans define themselves by their tribe. But if you're adopted, you don't know where your [biological] father is and you can grow up in a family and wonder why it's not quite working. To some extent I'm always looking to see where I belong.
Being northern is fantastic but the positive associations I have – about being from a hard-working, funny and friendly community – aren't always portrayed in that way. The wealth of Britain was built on the labours of the North, but I know that those associations aren't there for everyone. It's one of my bugbears.
Happy marriages aren't portrayed on TV There's a lot of married couples out there doing their best, trying to live life to the full and who like one another and can still make one another laugh. But what's interesting to me is that we haven't really seen that since The Darling Buds of May.
It's what I like about 'Starlings' It's fantastic how the series [in which Sharpe plays a kind-hearted, working-class wife, Jan, to Brendon Coyle's husband, Terry] is at pains to show a Northern, working-class family in a positive and typical light; intelligent, motivated, positive and funny: you don't often see that on TV either.
I'm very controlling It's my worst habit. I'm also over organised, which means I end up telling my family what I want them to do at certain times, like when to get up, where to put their clothes and when they should have their breakfast. I'm not sure why I need that level of control.
Access unlimited streaming of movies and TV shows with Amazon Prime Video Sign up now for a 30-day free trial
Sign up
The success of 'The Full Monty' took us by surprise It was a low-budget British film but because of its heart it captivated everybody. Not even the director could see that level of success coming.
Lesley Sharp, 49, is an English actress best known for roles in TV series including 'Clocking Off' and 'Scott and Bailey', as well as films including 'The Full Monty' and 'Vera Drake'. She returns in her role as Jan Starling in the comedy-drama 'Starlings', from Tuesday at 9pm on Sky 1
Join our new commenting forum
Join thought-provoking conversations, follow other Independent readers and see their replies