The Listening Project: Yes, it's good to talk. But the real joy is in being allowed to listen
As the BBC airs intimate conversations, project deviser Tony Phillips finds he is deeply moved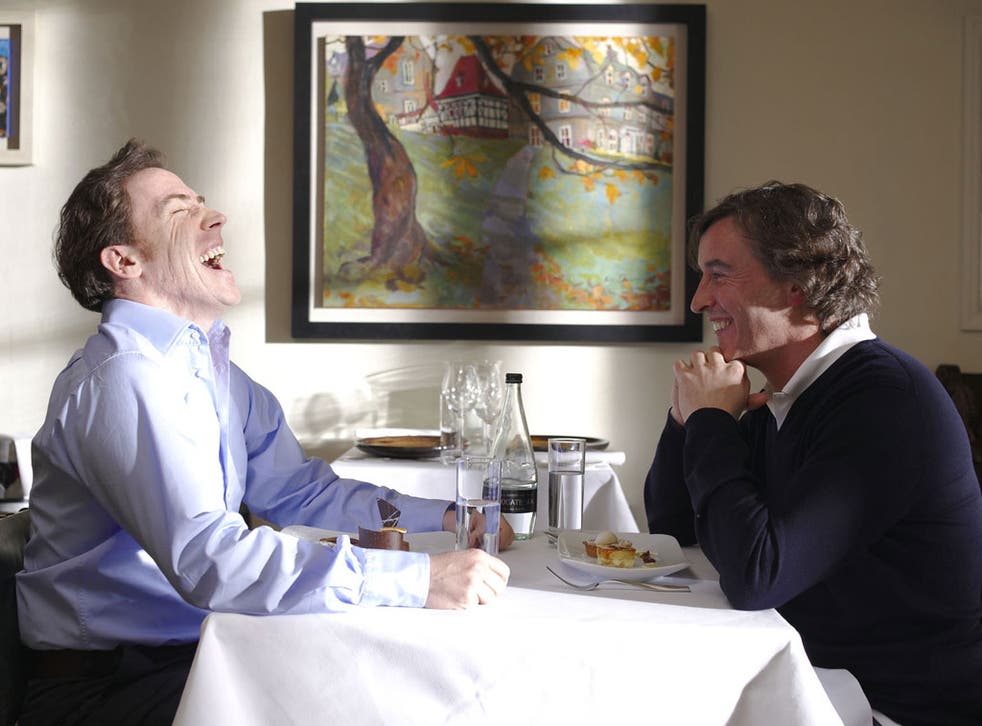 'We've never really sat down to talk about this and it's very emotionally full-on." I was the only one left in the office late last week, and I unexpectedly found myself in an intimate embrace. A producer from BBC Berkshire had sent me a recording of a conversation between two men, urging me to have a listen. The two people, who had not sat down to talk this way before, were a young man, Matthew, and his father, Mike. Mike adopted Matthew in 1975, then a bandaged, scabies-ridden young baby, only months old, in Saigon, and in doing so saved his life. Reflecting on the heroism involved in saving an orphaned baby from the war in Vietnam and admitting that this was something they have never discussed was startlingly frank and honest.
Most of all, the young man's words felt real. This three-minute, edited conversation veered away from the mawkish, the saccharine and the clichéd, and caught me unawares. What I also experienced was relief: this young man's admission was the very reason I have been pushing to have the BBC launch The Listening Project, broadcasts that I hope will offer the unique chance to hear conversations that take place once in a lifetime. In today's remotely connected, tweeting, messaging and texting world, never has it been more important for people, family, friends, loved ones, to sit down, take stock and listen to each other. I found myself thanking the producer and thanking the father and son for giving me permission to listen.
It's not only modern technology that has given me cause to reflect on this. A few weeks ago, John Prescott was fessing up to never really hugging his sons. This felt like familiar territory to me, a Leeds boy from the wrong half of the 1960s. Matthew and Mike suddenly felt a long way from John and from me.
But I'm making amends, as more and more of the recordings we are gathering from around the country have arrived at my desk. I've spent the past few weeks immersed in this peculiar experience of feeling myself to be the unseen third person in numerous intimate conspiracies of two. I have silently to the side as a husband and wife, he in the early stages of dementia, have what will probably be one of their last conversations as equals. Alzheimer's is an illness that often results in the doors of communication and utterances of love being shut one by one. "I love you," says the wife, and he says the same to her. For Willie and Alison it's the recollection of those memories that are prized commodities – access to those memories is sadly fading, and it could be a matter of merely weeks or months before the possibility to say those important things to each other is gone.
The Listening Project will invite people across the UK to share an intimate conversation. Some of these conversations will be broadcast by the BBC and curated and archived by the British Library, building a unique picture of our lives and preserving it for future generations. What people talk about is their choice. It could be a moment of joy, sadness or reflection. This project is about creating the space for people to have that conversation they always meant to have.
Why do this? It is clear to me that this project is not about the BBC. It's about the members of the public who are willing to entrust us to record, preserve, and share their conversations. This carries with it huge responsibilities. The producers who are doing this across the country have risen to the task of taking themselves out of the picture, putting the public first, and in the process enriching us all with moments of extraordinary honesty.
This is an arrival, of sorts, for me. I've been on this trajectory of searching for the real, the authentic, for a long time. I can almost date it. Spring 1985. Middlesex Polytechnic bookshop. At the time I was living and working as a professional actor, but was more determined than ever to go to university in the hope of finding out what I really wanted to do. From day one of my training at the Bristol Old Vic Theatre School, I had major doubts about whether I could sustain a career as a performer. Browsing in the history and literature aisles, one title leapt out. I picked up a slim paperback volume called To Be a Slave, by Julius Lester. It was clearly a novel aimed at teenage readers. It intrigued me, nevertheless. This book was based at least in part on curated stories of slave narratives, gathered in the US in the 1930s by the Federal Writers' Project, an initiative that aimed, at a time of economic and social depression, to capture the past in order to build a better future. A spectrum of American life was recorded this way, including elderly African Americans who would have sat down and told someone their experiences of being born into the institution of slavery. Like a punch on the forehead, one line struck me and has stayed with me ever since. The preface quoted one of them: "If you want to know what it was like to be a slave you need to talk to the person who wore the shoe."
And so this new curiosity about authenticity led me away from a moderately successful career as an actor to the University of East Anglia to read American History and Literature, where I fell deeply into the work of the great oral historian Studs Terkel and eventually to the realisation that radio could be a place I'd relish working. Real voices and real experiences.
I'm not the only one bitten by this bug. In 1993, the American radio producer David Isay trained up two little African American kids and invited them to record their lives in the projects of Chicago's South Side. This they did with brilliance and wit, and the result was his ground-breaking documentary, Ghetto Life 101. Who better to tell that story than those children who wore the shoe, LeAlan Jones and Lloyd Newman? Listeners were instantly given permission to step inside a shocking and unfamiliar world, but recorded through conversations between these boys who were clearly deeply fond of each other.
Access unlimited streaming of movies and TV shows with Amazon Prime Video Sign up now for a 30-day free trial
Sign up
To record conversations between loved ones in all kinds of circumstances – seems like one of the things radio is made for. And yet it is so rarely done without the intervention of a presenter or a reporter in this often over-mediated medium.
What I wanted was to do something similar for BBC Radio. The Listening Project is unapologetically inspired by Isay and his charity, Storycorps, and by Studs and by the Federal Writers' Project. "Radio has become one sided when it should be two. It is purely an apparatus for distribution, for mere sharing out. So here is a positive suggestion: change this apparatus over from distribution to communication. The radio would be the finest possible communication apparatus in public life ... if it knew how to receive as well as to transmit, how to let the listeners speak as well as hear, how to bring them into a relationship instead of isolating them." Bertolt Brecht's observations about the future of radio in 1932 – just 10 years after the birth of the BBC – seem to speak for our time.
One senses that the words of another of our participant pairs, Jasmit and Jaswant, would speak for many: "The experience last night gave a new dimension to our lives and speaking to each other for 40 minutes continuously and recollecting memories and reflecting on them was simply magical .... Amidst our busy lives, we get so entangled with the daily routines that we do not realise how important it is to sit and give 100 per cent to the one who means the most. Thank you from our hearts."
The Listening Project starts on Radio 4 on 30 March, before the News at 1pm, 5pm and midnight; a 15-minute omnibus goes out on Sundays, 2.45pm
Join our new commenting forum
Join thought-provoking conversations, follow other Independent readers and see their replies