Matt Smith: The Doctor will see you now
While at the recent 'Doctor Who' convention in Cardiff, Neela Debnath caught up with the show's star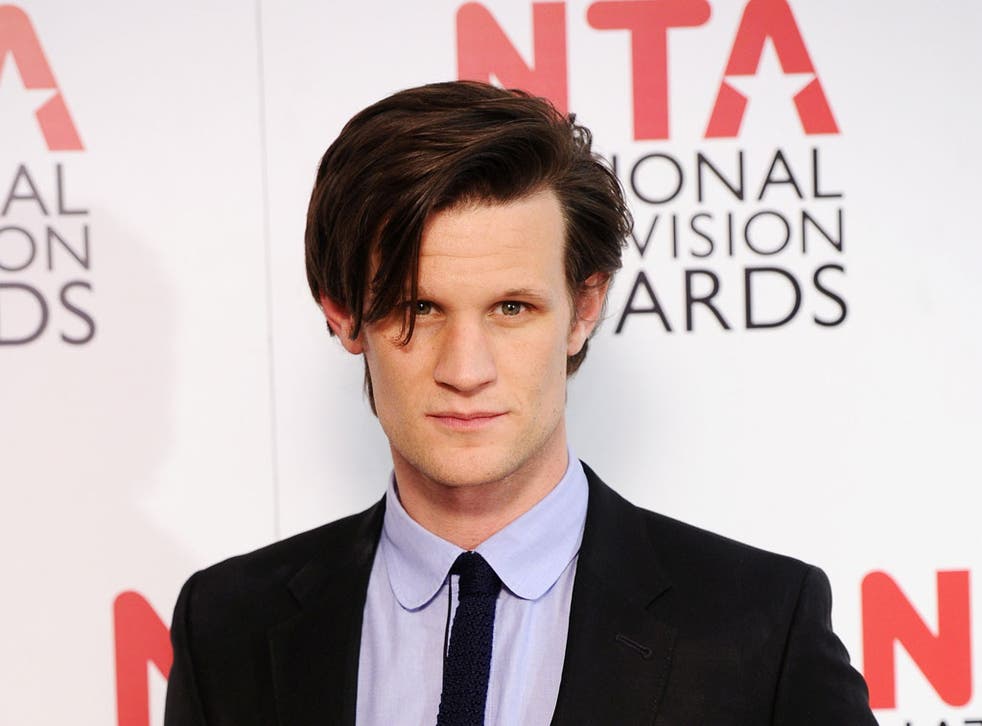 Dressed in a dark blue T-shirt and a pair of jeans, Matt Smith looks more like the 29-year-old he is and less like the tweed-wearing Time Lord he is best known as. He greets me with a hello before flopping down onto a nearby chair – it's been a long day.
Along with his co-stars Karen Gillan and Arthur Darvill, Smith has taken a weekend out from filming the latest series of Doctor Who to attend the Official Doctor Who Convention at the Millennium Centre in Cardiff. Over the two days he has been speaking at panels about the show, appearing at autograph signings and meeting fans from all over the world. He says that he's enjoyed it and would do it again.
I ask him how work is going on the forthcoming series. "It's really great. I think we've got some really exciting episodes. We did the read-throughs for episodes one and five and they are extremely extraordinary. Really, really pleased with them, so if we get them right, the Ponds' final hour could be incredible."
Showrunner Steven Moffat announced back in December last year that Gillan and Darvill would be leaving the show in the next series. They will soon be filming Amy and Rory's exit which will involve a confrontation with the most frightening creatures in the universe: the Weeping Angels. "We will be making some Doctor Who in New York which is incredibly exciting." He mentions that he was "quite jealous" when Gillan went off to the Big Apple recently to film the Jean Shrimpton biopic We'll Take Manhattan, so this Doctor Who shoot is likely to make up for that.
Following the departure of the Ponds there will be the arrival of a new companion in the form of Emmerdale actress Jenna-Louise Coleman. As of yet, very little is known about her character and Coleman has even said that she doesn't know what her character is called. Smith tells me that he is looking forward to working with Coleman. "Obviously, of course I'm very sad to lose Karen and Arthur but as I've said before, the show is about change and I think she's a wonderful actress. She did brilliantly in the audition and I think she's going to offer a lot to the part, I really do." Coleman will start working on the show from next month and will be making her first appearance in this year's Christmas special.
Talking about change, I ask him how long he's planning on playing the Doctor. '"Well, for the foreseeable future, I'm not going any time soon. I've got another series to make. We've got the 50th anniversary. We've got a Christmas special, so I've got loads of Who to do yet. I'm not going anywhere any time soon." The 50th anniversary will be taking place in November next year and there have been hints that there will be something special to celebrate the landmark. It is such a big secret that even Smith has been left in the dark about it.
Despite the long weekend, there is still a sense of energy about him and he tells me about his favourite episode of the show. "Probably, 'The Eleventh Hour' because of what we went through making it. The script was amazing and I just have a sense of heart-warming nostalgia for that episode because it was the first. It was just a wonderful adventure." As well as being his first bit of Who, Smith faced the momentous task of winning over an audience that was in mourning over the departure of the former Doctor played by David Tennant. 'The Eleventh Hour' really established Smith as the new Doctor. I mention the scene where the viewer is shown all the previous incarnations of the Time Lord before Smith's Doctor steps forward. "That's great Doctor Who isn't it? Clever old Steven [Moffat]."
Since Smith has been on the show he has done a couple of other projects including Christopher and His Kind, an adaptation of writer Christopher Isherwood's autobiography and he says he really liked making it. The character of the openly gay writer, living in 1930s Berlin, was a world away from the Doctor. Smith explains how he selects the parts he plays. "Well, I guess I choose whatever the best role is but it's very hard to find a part like the Doctor. But I suppose I wouldn't go and play a really clever scientist who's mad next - unless it was a really dark one. I think acting's about variety, so you're constantly trying to find a variety of identities to explore because that's what makes it interesting."
It's clear that the show keeps him busy. "I'm filming Doctor Who up until November, so nothing this year at all." Nevertheless, I quiz Smith about what else he has in the pipeline. "I've got a thing called Bert and Dickie coming out […] so that should be good." The film sees Smith play rower Bert Bushnell in an uplifting tale set during 'The Austerity Olympics' of 1948 and was filmed last year. However, Smith adds: "In terms of work I'm just focused on Doctor Who, really."
Access unlimited streaming of movies and TV shows with Amazon Prime Video Sign up now for a 30-day free trial
Sign up
'Bert and Dickie' will be shown on television later this year as part of the Cultural Olympiad on the BBC and the new series of 'Doctor Who' will start in the autumn.
For more information about 'Doctor Who' go to: www.bbc.co.uk/doctorwho/dw
Join our new commenting forum
Join thought-provoking conversations, follow other Independent readers and see their replies