Nicola Walker interview: 'There's more pressure in feeling rated'
Nicola Walker is one of the great unsung heros of British acting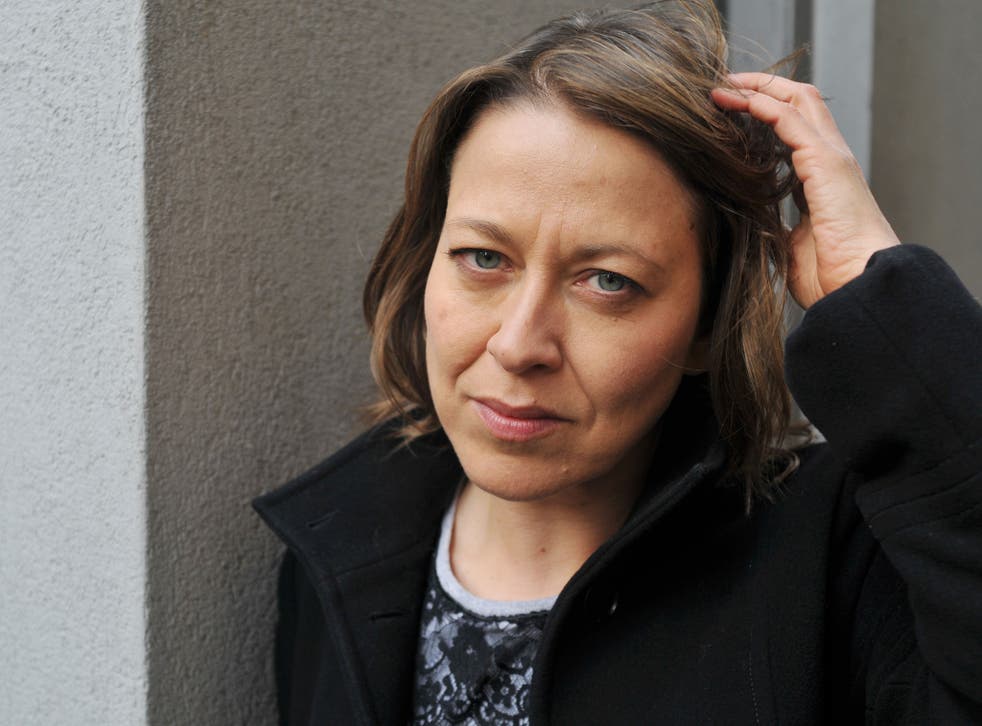 If we were to make a list of the country's most underrated actors, it's a fair bet that Nicola Walker would end up in a medal position. She may have won a cult following in the BBC's long-running spy drama Spooks – and an Olivier Award in 2013 for The Curious Incident of the Dog in the Night-Time – but the pleasantly self-deprecating Walker still remains stubbornly under too many radars. "There's more pressure in feeling rated", she says cheerfully.
Her latest role is bound to attract attention, however, as she stars opposite Mark Strong in a revival of the Arthur Miller classic A View from the Bridge by experimental Belgian director Ivo van Hove. In the production at London's Young Vic Theatre, she plays Beatrice, wife to Strong's tragic Brooklyn longshoreman Eddie Carbone, who develops an unhealthy obsession with his teenage niece, but this Beatrice is not going to be the long-suffering wife of umpteen other portrayals.
"I said in the audition, 'She always looks to me like a little scrawny bird in a brown cardigan', but Ivo's not interested in that at all. So he's sexualised her again. Reading the play again now, as a 43-year-old woman, I could see that she's absolutely fighting for her right to stand there as a sexually alive body opposite this man she loves passionately."
When we meet during rehearsals, Walker is full of enthusiasm for the prop- and set-free production that van Hove has planned. "By taking away those domestic niceties, it makes you listen to the play in a different way", she says.
The "ticking clock" of Miller's tragedy is a far cry from her current TV gig Last Tango in Halifax, whose second series finished at Christmas. The BBC1 hit stars Derek Jacobi and Anne Reid as teenage sweethearts reunited decades later, thus bringing their respective adult daughters, Walker and Sarah Lancashire, into contact and conflict with each other. As well as being a rollicking good family story, it's also quietly subversive for primetime: three out of the four leads are women, none under 40; there's a prominent lesbian storyline, and Walker's character Gillian displays a refreshingly liberal sexual attitude. "I think it taps into something about grown-up stories", says Walker. "I've never come across a character like Gillian before and definitely not on television. She has never done anything that I've thought, 'I don't believe that'. Often with telly you go, 'Oh, I don't think…'" She pauses. "Also, you have all these amazing female parts."
Which brings us neatly to the ever-vexed issue of the under-representation of older women on our screens. Is this something that Walker has noticed in her own career? "The generation before me certainly told me that there would come a point when there were fewer parts, telling me to make hay while the sun shone. There was a time in my late thirties when I thought that it was something I had to get myself ready for, that things were going to slow down as I hit 40. But that hasn't been my experience and I'm fortunate enough to be around working when the ground is shifting." She hesitates. "It [gender representation on screen] is not evenly balanced and maybe it never will be, but I think it's much better."
The rumours of a US remake for Last Tango ("I really can't imagine it, but I'm fascinated", says Walker) lead me to wonder if she was ever tempted to try her luck across the Atlantic. "It's a big thing now. It's sort of crept up. You look around and go, 'Where is everyone? Oh. They're all in LA!' That's great. I want them to stay in LA and then I can get their work in this country. I've always been clear that I wouldn't want to go unless someone asked me. I don't think I have the right personality to go out and sell myself like that. But if Joss Whedon registered any interest in me, I'd be out there like a shot!"
The daughter of an East End scrap-metal dealer who moved to the Essex countryside, Walker has been forging her own path all along. After going to Cambridge, she turned down a place at RADA in favour of paid acting work. "I look back now and think 'Wow''', she says, as if surprised by her own youthful chutzpah. She took the lead opposite Robson Green in ITV thriller Touching Evil and then came Spooks, where her senior agent Ruth Evershed provided a calm, thoughtful centre in an increasingly frenzied world. When Walker left the series for a couple of years to have a baby with actor husband Barnaby Kay, her presence was much missed. By the end, it was the quiet dignity of her relationship with boss Harry (Peter Firth), rather than any high-falutin' espionage, that had viewers gripped. One of the pleasures of Spooks, she says, was its "bright, really interesting fans. They would sidle up to you on the tube and say [she adopts a mysterious voice], 'Hallo, Ruth. Are you following me or am I following you?'.''
Marianne Elliott, who directed Walker in Curious Incident, is full of admiration for her. "Nicola gives her characters a rare mixture of incredible heart, acute sensitivity and street toughness. She seems very real when she acts, like someone you know, and that's very arresting." I ask Walker how she would describe her own acting style. "It's probably dangerous to think about it too much", she says. "But I think the risk, if you move from job to job [without a break] is that you start repeating yourself and you start to see little tics". She smiles. "There's a delicate balance between refreshing oneself and never working again!" The latter seems mighty unlikely, with the third batch of Last Tango and a full series of the Danny Boyle co-created police comedy-drama Babylon up next. Her primary interest remains new writing. "I love being the first person to play a part. I really get a big thrill out of it."
Access unlimited streaming of movies and TV shows with Amazon Prime Video Sign up now for a 30-day free trial
Sign up
What would be her life maxim? "It's tough in the middle", she replies without hesitation. "That really makes me laugh. My Dad always jokes that if I ever write an autobiography, which I'm not going to, it'll be called It's Tough in the Middle." As connoisseurs of theatre and television would agree, the middle is not Nicola Walker's rightful position.
'A View from the Bridge' is at the Young Vic, London SE1 until 7 June (020-7922 2922, youngvic.org)
Join our new commenting forum
Join thought-provoking conversations, follow other Independent readers and see their replies