Not even Sir Ian McKellen can revive the corpse of BBC radio drama
The Week in Radio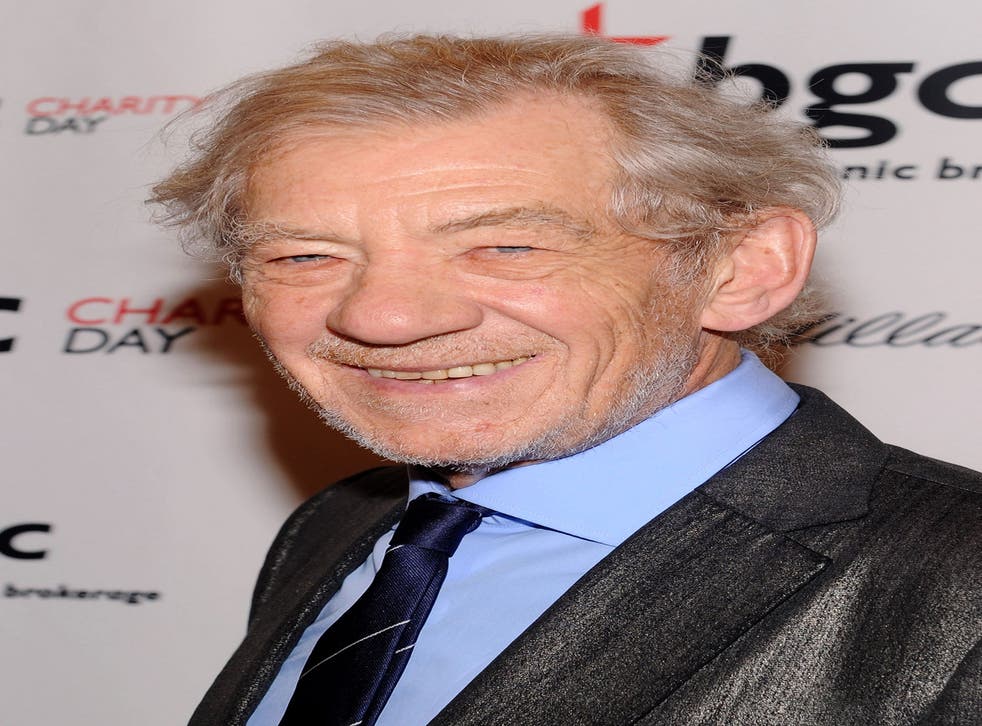 For the sake of my sanity, I find Radio 4 dramas are best given the swerve. Many is the morning when, 45 minutes into Woman's Hour, I can be found lunging at the radio, sending cats and children flying in my wake, in order to avoid the excruciating artifice and exposition of the 15 Minute Drama.
This decidedly un-balletic leaping ritual is repeated at approximately 2.14pm just before the Afternoon Drama, which is invariably set in a zoo, or a doctor's waiting room, or an allotment, and contains a surfeit of daft accents and ostentatiously creaking doors.
No, I have neither the patience nor the suspension of disbelief – at least not when faced with the BBC sound-effects department – to put up with the majority of BBC radio drama.
But then, roughly once a year, some showboating commissioning editor has to go and spoil my boycott by blowing the budget on some serious talent. On such occasions, with a heavy sigh, I must do my duty and listen. This job is tough, I can tell you.
And so it was this week that I was reeled in by the promise of Rose Tremain and Ian McKellen, both heavyweights in their respective fields. The drama in question, a two-parter adapted by Tremain, was Eugénie Grandet, based on the 1833 novel by Balzac, who was also pretty heavy duty himself. If anyone could sprinkle some magic dust on the corpse of radio drama, surely these three could.
Eugénie Grandet, set in a small agricultural town in France, tells of the wealthy but miserly Monsieur Grandet. Played by McKellen, Grandet was a provincial Midas who hadn't let on to his wife and daughter about the mountain of gold stashed in his needlessly run-down house. In between counting his hidden mountain of money, he was given to counting the family's store of candles, and berating the servant, Nanon, for using too many.
When Grandet's dapper but useless nephew, Charles, turns up from Paris, his daughter Eugénie is hopelessly smitten. But Charles, whose father has committed suicide, is bankrupt so Grandet won't hear of the pair marrying and instead packs him off to the West Indies (but only pays his fare as far as Nantes) where he must sink or swim.
There was more than a hint of Lear in McKellen's Grandet, who was, naturally, electrifying, radiating self-righteous rage while at his most devious and cruel. The depth of his folly was clear to all but, such was the power he wielded over his gloomy household, few had the nerve to cross him. If Grandet was Lear, Alison's Pettitt's Eugénie, was an unusually simpering, snivelling Cordelia, played without a hint the backbone that is required to eventually stand up to Papa.
Trickier still was Tremain's adaptation, which was so intent on getting through the plot that it struggled to conjure the bleak, on-the-breadline atmosphere of the Grandet household. Then again such a dense and descriptive novel was always going to suffer by being squeezed into two hours.
Next to Radio 4's The Future of Radio, a meta-comedy about the goings-on at the fictional Institute of Radiophonic Evolution, Tremain's Eugénie Grandet was a masterclass in nuanced storytelling.
Taking its inspiration from a 50-year-old April Fools' gag where TV presenters convinced a handful of numpties that they could smell coffee through their television sets, it focused on the efforts of radio researchers to make radio relevant in the digital age by transmitting smells as well as sounds. Executed by the cast in a state of apparent hysteria, it was exactly as witless as it sounds.
Join our new commenting forum
Join thought-provoking conversations, follow other Independent readers and see their replies