Peaky Blinders season 3 episode 1: 13 reasons to watch the gangster drama
You have until 'early May' to catch up on the past twelve episodes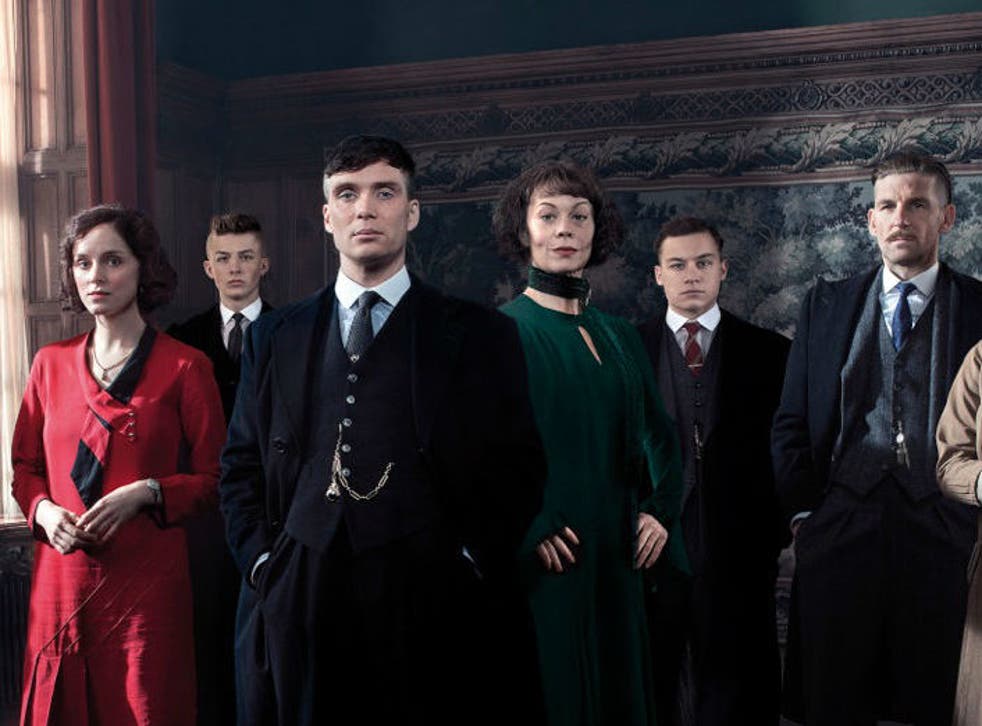 Finally, by order of the Peaky Blinders, season three will soon be rivalling Game of Thrones for the coveted title of 'best water cooler telly topic'.
The BBC are yet to confirm an exact air date, but we do know that new episodes will be reaching us in "early May", giving you a good few weeks to catch up on the past two seasons if you're yet to stand up and be counted among the Birmingham gang.
Peaky Blinders has amassed a cult following since it began in October 2014, so expect its popularity to grown even more come series three. Fear of missing out not strong enough to tempt you into a binge watch?
The official release date has now been announced
Here are some other reasons why Peaky Blinders is not a drama to ignore any longer:
It has the coolest theme tune…
"Red Right Hand" by Nick Cave and the Bad Seeds, also covered by his former lover PJ Harvey for use in series two, surely wins all the theme tune prizes. Achingly cool.
…and an epic, modern soundtrack
From The White Stripes and Black Rebel Motorcycle Club to Arctic Monkeys and Royal Blood, the Peaky Blinders soundtrack should not befit its 1920s setting. But yet it does, the contemporary, often edgy rock songs serving to highlight moments of particular energy and intensity while appealing to a modern audience.
It
'

s based on a real-life gang
Knight's characters may be fictional, but they are based on the real criminal gang based in Birmingham in the late 19th century. The name came from their trademark practice of sewing razor blades into the peaks of their flat caps to use as unsuspected weapons in fights. Other historians claim that the term Peaky Blinders was used more generally to refer to youth street gangs of the period.
Moody cinematography perfectly sets the tone…
Peaky Blinders tells a dark story and the atmospheric cinematography reflects its tone beautifully. From clever lighting to highlight characters' emotions to ominous shots of the industrial Birmingham the gang call home, it brings the show to life and immerses the viewer, with every shadowy corner cranking up the sense that nobody is safe.
…helped by the 1920s costumes...
Creator Steven Knight worked with costume designer Lorna Marie Mugan to create a set of costumes based on mugshots of the real Peaky Blinders, which explains how brilliantly authentic they look. Knight has said before that the gang seemed to use big hats to hide their identities, in a similar way to how hoodies are sometimes used today. The team also wanted to get across the pride the gang would have felt in their appearance, particularly after military training drilled ideas of order and neatness into them during the war.
...and those haircuts
Those short on the side, long on the top haircuts were popular during the war too, with Knight's barber granddad giving him a similar one as a child. He still had a tough job getting his cast to shave their precious locks off, mind...
Cillian Murphy was made to play Tommy Shelby…
There's a lot more to this Irishman than his piercing blue eyes. Murphy tackles his lead role as the Peaky Blinders don with impressive nuance, making a challenging part seem effortless. Too many glossy TV dramas lack that powerful, gripping subtlety, but Murphy helps make Peaky Blinders a rare exception. Tommy is a criminal and his brutal behaviour is not softened up for appeal, but Murphy's charismatic performance, along with masterful scriptwriting, means you find yourself rooting for him regardless.
…and the rest of the cast is stellar too
From the fabulous Helen McCrory and the ever intimidating Tom Hardy to Sam Neill, Paul Anderson, Sophie Rundle, Joe Cole, Annabelle Wallis and May Carlton, the casting is impeccable. Paddy Considine is joining as Father Hughes for series three - "the representative of a force beyond anything Tommy has previously encountered" - while Last Resort's Dina Korzun and Cordon's Jan Bijvoet have also signed on to play refugees in "desperate need" of Tommy's help.
Peaky Blinders: Behind-the-scenes and concept art

Show all 15
The women are assertive, strong-minded and dynamic…
McCrory steals every one of her scenes as formidable matriarch Polly, while Wallis and Riley are both self-assured as Grace Burgess and May Carlton. Rundle's Ada Shelby is another notably intelligent, independent and resilient character, holding her own against her brothers. Critics have praised the show's realistic portrayal of working class women, who were often considered the most important people in their families.
…and there's a complexity and depth to all the characters
Both Tommy and his brother Arthur are both mentally scarred from their experiences serving on the front line in World War I, with Arthur turning to violence and drugs in a bid to escape his demons. The first series sees one character, Danny, suffering from a severe cast of post-traumatic stress disorder, while the men's haunting memories have a huge impact upon their attitudes and decisions.
Family is a key theme, notably for Polly, with Tommy often reminding the Shelbys, albeit with his characteristic restrain, that everything he does is driven by both his love for them and a sense of tribal solidarity. The effects of power and ambition are ever-present, while there is a healthy dose of romance, too, because even hardened gangsters have hearts.
It
'

s got universal appeal
The wealth of themes, emotions and story arcs in Peaky Blinders appeal to both female and male viewers, across generations. The historical context adds another layer of interest and its hard not to enjoy and respect the quality of screenwriting and acting on display.
It
's

not just another Boardwalk Empire
Sure, both shows are set in the Roaring Twenties and share similar themes, but Peaky Blinders arguably has more depth and grit to it. Knight has insisted that he did not watch Boardwalk Empire because he did not want his work to be affected by other people's.
Seasons one and two are both on Netflix
That's right, your next binge session is ready and waiting; all that's required of you is to press play, flop back on the sofa and enjoy. With just six episodes per season, catching up is certainly more do-able than for the likes of Game of Thrones and The Walking Dead.
Enjoy, and thank us later.
Join our new commenting forum
Join thought-provoking conversations, follow other Independent readers and see their replies