The Week In Radio: I'm sorry, but the celebrity satirists haven't got a clue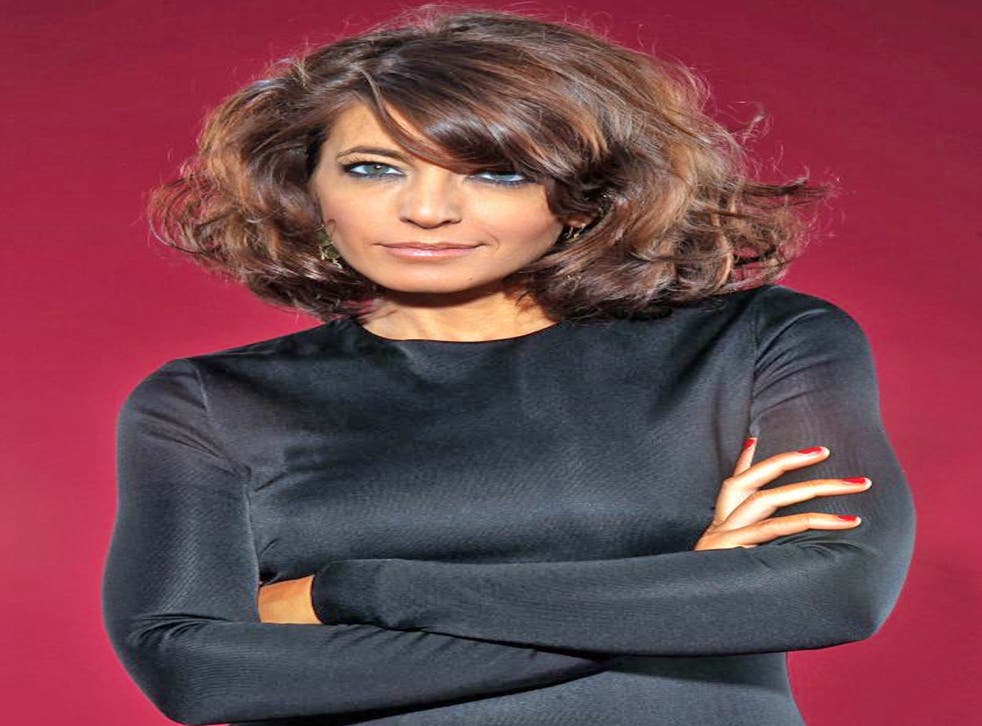 Radio 2's Hot Gossip is a panel show hosted by Claudia Winkleman about celebrity tittle-tattle, but not in the shameless we-don't-care-if-you-think-we're-shallow sense. It is, in fact, propelled by shame.
Winkleman's job is to ask questions about the latest goings-on among the rich and famous to a gaggle of publicity-hungry comics who then spew damning one-liners about said celebrities whom they deem to be lower down the food chain than they are. It's less a case of scraping the barrel than tipping it sideways to see what is lurking beneath it. This explains why Winkleman shrieks and whoops at her guests' every utterance as if living in fear that a nanosecond of silence will bring the audience to their senses and prompt a stampede for the exit.
All on the programme seem to think they are above discussing the antics of bed-hopping footballers or reality television alumni, despite the fact that this is exactly what they have signed up for. This week, Jason Byrne was quizzed about a star of the TV series The Only Way Is Essex; he pleaded ignorance both of the show and its well-known acronym TOWIE, which he said he had assumed was "some sort of slang for a tramp". In another instance, Winkleman puzzled over the identity of the former X Factor singer Cher Lloyd. "Wasn't she in the singing thing?" she asked, making out as if she spends her Saturday nights working through her Tarkovsky collection. She wasn't fooling anyone.
Hot Gossip is for people who claim to loathe Hello! magazine, but make weekly dentist appointments so that they can inhale its contents in the waiting room. Why it exists remains a mystery. If the format seems tired, the people who appear on it sound positively knackered, their exhaustion presumably compounded by their round-the-clock schedule of appearances on identikit BBC panel shows.
Radio 4's It's Your Round, hosted by Angus Deayton, is another show that tests the knowledge of a group of eager-to-please comics, and is so aware of its shortcomings that this week's episode began with the disclaimer: "Any similarity between this and other panel games either past or present is something we hope you don't notice." Guests are asked to think up questions based on themes of their own choosing, thus saving producers the bother of hiring writers. This week, Will Smith, the stand-up rather than the Oscar-winning actor, masterminded a series of questions about his birthplace of Jersey, while the Australian comic Celia Pacquola got fellow contestants to pitch a charity through which they might rid themselves of their greatest irritations such as flip-flops or Jennifer Aniston, with Deayton audibly arching his eyebrows throughout. For the guests on the show it was doubtless filler for their CVs; for us it was mere filler.
Radio 4's long-running The Unbelievable Truth, basically an update of Call My Bluff, seems to be the exception to the panel show rule in its capacity to entertain. This isn't surprising when you consider it was devised by the same people who dreamt up I'm Sorry I Haven't a Clue. Granted, it has the same rotation of comedians – Jack Dee, Rufus Hound and Lee Mack were this week's guests – and is hosted by David Mitchell, a Stephen Fry-in-waiting who appears pathologically incapable of turning down work. But what it has going for it is an intellectual curiosity that this week turned up such invaluable facts as the radioactive properties of Brazil nuts, Florence Nightingale's love for her pet owl and Indonesia's 17 million boy scouts. The Unbelievable Truth wipes the floor with the competition. If only it could make the competition disappear altogether.
Join our new commenting forum
Join thought-provoking conversations, follow other Independent readers and see their replies