The Week in Radio: If even Justin Welby doesn't listen to Thought for the Day...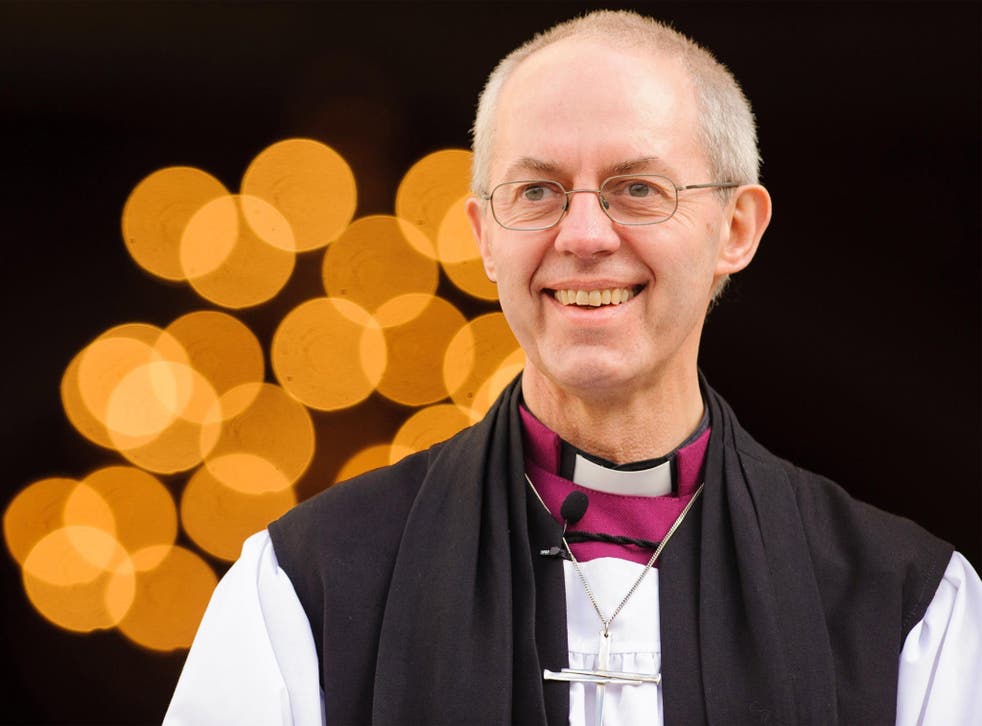 Is it true that the BBC, like New Labour, doesn't "do God?" Or at least doesn't do Him very well? The question reared its head on, of all days, Good Friday. The new Archbishop of Canterbury, having made his debut on Thought for the Day with a casual, user-friendly bit on Cyprus, the crucifixion and hope amid despair, confessed that he never tuned into the flagship faith slot.
"It just doesn't fit in with what I'm doing in the morning," he said. "Never would be an exaggeration. But it's very rare." An hour later, Today was still worrying away at this broadcasting blasphemy and called in the BBC's Head of Religion, Aaqil Ahmed, to discuss. There followed one of those weird episodes that Today likes so much in which the BBC self-flagellates and self-congratulates, passive and aggro all at once.
"Is it very popular?" asked Sarah Montague. "You tell me," said Ahmed. "It's not produced by us. So I don't have the data. I don't know if you do?" asked Montague. "Well, I'm sure you do have the data," said Ahmed. And lo, it continued while the rest of us prayed for deliverance. If Justin Welby himself doesn't listen to TFTD, might it be time to drop it? Do these secular times necessitate a daily dose of faith-based platitudes on current affairs? Probably not, but nor should one get one's cassock in a twist about it. If you're a non-believer, it's three minutes out of three hours, which, I find, is about the same amount of time it takes to leave the room and make a cup of tea.
In any case, the BBC serves all gods and idols – especially teen ones. Hero worship is a safe bet for radio. If you're already a fan of the subject, you nod along sagely or happily. If you're not, and the presenter is infectious enough, you might grow to love it. Adam Buxton on David Bowie (6 Music) was an oddball and, yes, infectious two hours of wall-to-wall Bowie tracks and interviews intercut with Buxton's irreverent take on the singer's lyrics (Major Tom "should have been court-martialled") life and sense of humour.
I suspect that serious fans might have found it too off-the-wall. Put it this way, Buxton devoted a good 10 minutes to "The Laughing Gnome", widely held to be Bowie's biggest embarrassment. "I like laughter in any song – there's not enough chuckling in the new Atoms for Peace album, for example", he explained. After all the po-faced Bowie pontificating of late, it made me smile.
On Easter Monday, What Is It About Judy Blume? (Radio 4) was a nostalgic, lightly feminist half hour from Sarah Cuddon who reverted to tongue-tied 10-year old when she interviewed the Queen of Teen. Among giggly memories of Margaret chanting "I must, I must, I must increase my bust" and passing around the sex scenes in Forever at school, Blume was held up as a surrogate mother to millions (in the Eighties she received 2,000 letters a month asking for advice). Far better, argued Cuddon and gal pals convincingly, to read about periods, bereavement and female friendship than wizards and hobbits. Or Fifty Shades of Grey – the current teen fad according to one librarian. Best of all was Nicholas Tucker who dug out his 1976 TLS review of Forever – "A dull novel about very dull young people… Five Go on an Orgy." – and disowned it as the jealous nitpicking of a once-repressed teen.
In Thom Tuck Goes Straight to DVD (Radio 4) Steven Seagal was the hero of the half hour. Tuck was nominated for the Edinburgh Comedy Award in 2011 for his show about a quest to watch all 54 Disney movies that never made it to the big screen. For this four-part sequel he continues to watch the films that no one else will, starting with Seagal's late period action movies – a scarcely feasible "1,883 minutes of hitting" since 2002.
It's an excellent concept. Tuck's eagle eye for absurdity – Seagal's face is "like someone trying to draw Bruce Lee on a marshmallow" – is evident, but so too is his clear affection for his terrible source material. I can't wait for the Olsen Twins episode.
Join our new commenting forum
Join thought-provoking conversations, follow other Independent readers and see their replies