#221back: BBC teases major Sherlock news at 2.21pm with strong hint of Moriarty's return
BBC One has posted a picture of Moriarty on Twitter with the caption 'Miss Me?'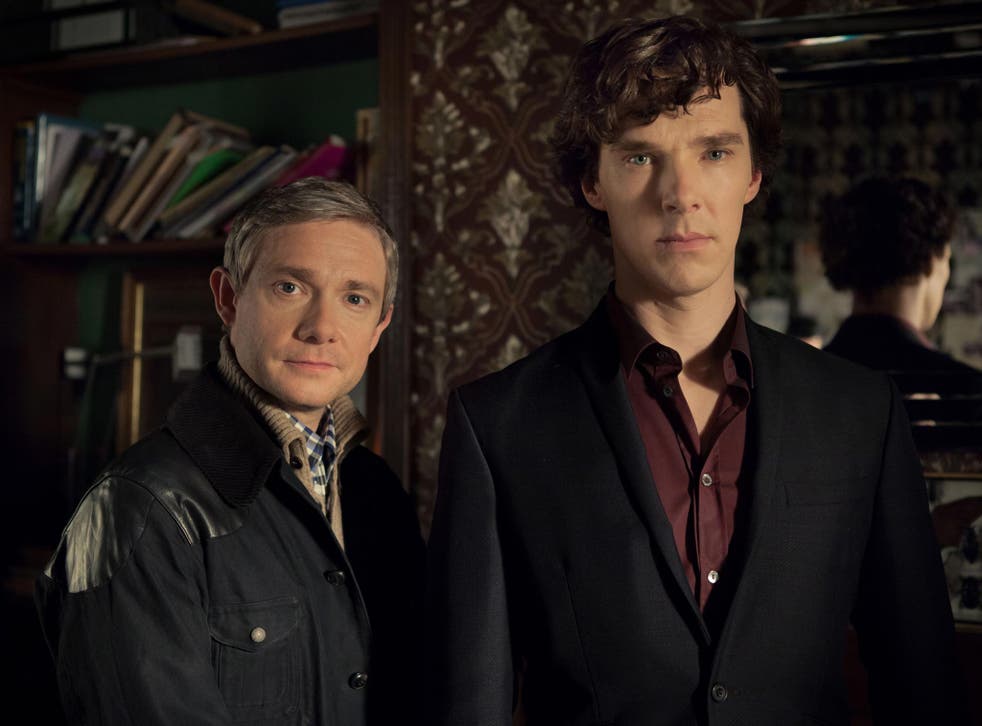 A major Sherlock announcement is due later this afternoon, with BBC One's Twitter account teasing that "something's coming…or someone".
The official account has changed its name to "Sherlock - #221back" and posted an animated clip of the super sleuth's nemesis, Jim Moriarty, alongside an ominous caption reading "Miss me?"
Very little else has been revealed so far, with fans left waiting tense and excited for more news about series four at 2.21pm.
The hit detective drama, starring Benedict Cumberbatch as Sherlock and Martin Freeman as John Watson, was last seen on screens in January this year.
Since then, fans have been concerned by rumours that the show will not be returning until 2016, with creator Mark Gatiss confirming these as true during a Brazil Q & A.
Gatiss has also joined in with the shifty tweets, posting "It's all gone dark…" and "Or someone…" on his personal feed.
Speculation is rife that the announcement will be confirmation of a 2015 Christmas special, after Martin Freeman's recent strong hints.
"I think that might be for next Christmas. A Christmas special. That's what I understand," he told The Telegraph. "I'm speaking off-message here; if this was New Labour I'd get fired."
Sherlock series three in pictures

Show all 17
If the teaser picture is anything to go by, Moriarty, played by Andrew Scott, looks set for a comeback. He made an appearance in the third episode of series three despite being seen shooting himself in the second series finale.
Join our new commenting forum
Join thought-provoking conversations, follow other Independent readers and see their replies