Alfonso Ribeiro reveals the origin of the Carlton Dance from Fresh Prince
When you know it, you'll know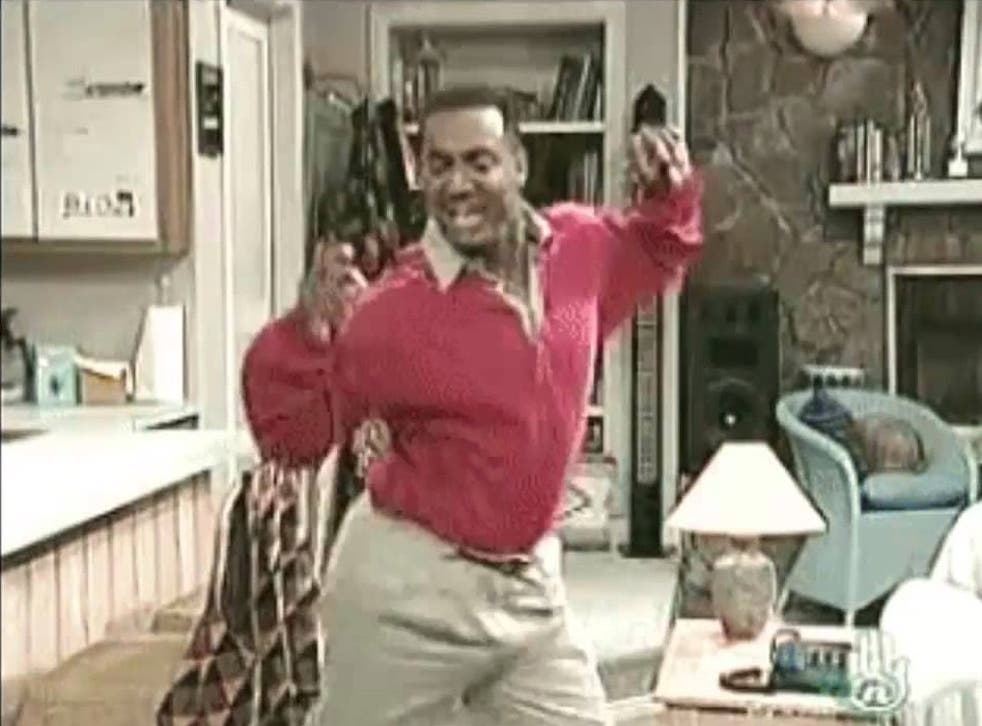 The origin of the iconic 'Carlton Dance' in The Fresh Prince of Bel-Air is at the middle of the unlikely venn diagram of Courteney Cox, Bruce Springsteen and Eddie Murphy.
Ribeiro discussed how he came up with the move with Variety, explaining that it was mostly improvised because he script simply read: 'Carlton dances.'
He did confess to having a few inspirations in mind however.
"It was never even intended to be funny; it was just that he was dancing," Ribeiro said.
"The dance is ultimately Courteney Cox in the Bruce Springsteen video 'Dancing in the Dark;' that's the basis. Or in Eddie Murphy's 'Delirious' video, The White Man Dance as he called it. And I said, 'That is the corniest dance on the planet that I know of, so why don't I do that?'"
Both reference points stand up, skip to the end of this infamous music video and Cox pretty much is doing the Carlton dance, albeit with less gusto:
And the influence in the Eddie Murphy video is very clear:
The Carlton Dance remains talked about, GIF'd and cracked out at parties to this day, with Rebeiro even working it into his Dancing With the Stars routine.
Join our new commenting forum
Join thought-provoking conversations, follow other Independent readers and see their replies