America's Got Talent contestant shot in the throat with flaming arrow as stunt goes wrong
Ryan Stock has confirmed he is OK following the incident
America's Got Talent: Man shot with flaming arrow as stunt goes wrong
When watching TV talent shows, it's easy to fall into a false sense of security - most people who perform the life-endangering stunts are trained professionals - so when something does go wrong, it can catch viewers off guard.
That's exactly what happened during America's Got Talent this week. For two minutes, married duo Amber and Ryan Stock built up audience anticipation for a bizarre stunt that would see Amber shoot a flaming arrow down Ryan's throat.
Showing off some impressive throat skills, Ryan swallowed a bent sword and an arrow, all before putting on some safety goggles while Amber climbed a ladder with a crossbow.
After a few seconds lining up the shot and lighting her arrow on fire, Amber proceeded to fire at her partner of 16 years, accidentally missing, and hitting him in the throat.
Soon after the incident, Ryan reassured those at home he was OK via a Twitter post. He wrote: "We had a serious mishap tonight outage live on @nbcagt. A very unfortunate mechanical failure but I am very fortunate to walk away from it."
While the official video on Youtube doesn't show the immediate aftermath of the shot hitting Ryan, other clips reveal what really happened on the live broadcast.
Britain's Got Talent past winners

Show all 8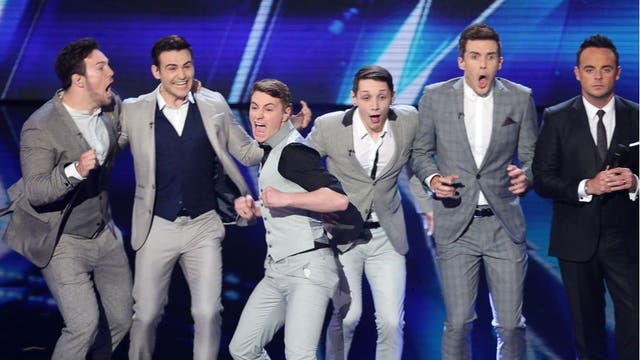 America's Got Talent has already been renewed for a 2017 season after the current season averaged 11.4 million viewers a night. Flaming arrows to the throat should provide a further boost.
Join our new commenting forum
Join thought-provoking conversations, follow other Independent readers and see their replies