BBC in talks to revive Top of the Pops-style music chart show
Corporation anxious to distance new chart show from the blemished reputation of its predecessor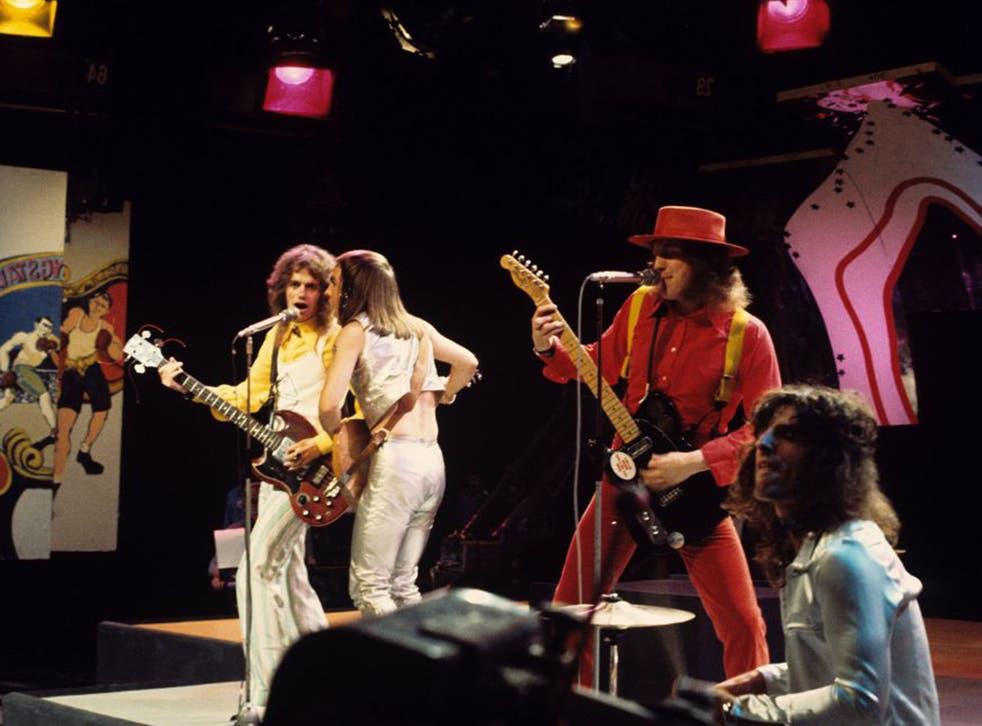 A decade after it closed Top of the Pops, after a 42-year run, the BBC is in discussions to bring back a weekly charts-based music show to the primetime schedule.
Ben Cooper, head of BBC Radio 1 and 1Xtra, is in talks with Bob Shennan, the BBC director of music, to create a show which would be aimed at over-25s and potentially unite families in watching popular contemporary music.
The music and TV impresario Simon Cowell, as well as senior figures from the British music industry, have also been party to negotiations in finding the right format for the BBC1 show which, however, will not carry the "Top of the Pops" name.
The plans represent a bold move by the BBC in advance of publication of the review by Dame Janet Smith of the conditions that allowed Jimmy Savile, a former TOTP presenter, to abuse children on the Corporation's premises.
There has been lingering uncertainty over the BBC's future, with a government White Paper coming out in the new year, and it is anxious to regain its sense of direction. Global media rivals including Apple, Amazon and Google are expanding their provision of music services.
John Whittingdale, the Culture Secretary, recently expressed personal support for the BBC bringing back a flagship music programme, while the BBC Trust chairwoman, Rona Fairhead, spoke this week of the Corporation being the "central ecological contributor" to the UK music industry.
In an interview with The Independent, Mr Cooper said he was in discussions to try to "bring back a youth music weekly programme to primetime BBC".
"I am working hard with Bob Shennan, asking, 'What are the ingredients that would work for today?'" he said. "When people ask about whether Top of the Pops is coming back, what they are really saying is, 'When can we get a once-a-week primetime BBC1 music slot?' I have had this conversation with agents, independent production companies, and with Simon Cowell a few weeks back."
He said the decision to drop the BBC1 Saturday night show The Voice had created an opening for a big weekly music show. "With The Voice going to ITV, that does give you an opportunity, a moment in history, to go, 'Right, let's crack this, what can we do to bring music and entertainment together for a primetime BBC1 audience?' That's the Holy Grail!" he said. "The music industry would like a weekly moment to showcase the best new British music."
Mr Cooper said he hoped to realise the ambition "as soon as possible" and that the show would not be limited to British artists. "I think it would have to be the best new music around that week, whether American or UK. Like Radio 1, you need the big hits to draw in the audience that then can be exposed to the new music. It's a fragile ecology that will be right for that new music programme and is right for Radio 1. So we are not going to exclude Justin Bieber."
Asked about Cowell's potential role, he said: "I think Simon is just one of many trying to crack this nut. We also have BBC in-house people trying to come up with this magic chemistry."
He said a simple replication of the TOTP format would not work in the internet age. "It's not just about one musical performance after another, because you can get that on YouTube," he said. "We are talking about [a programme aimed at] either a family audience or an over-25 audience. The under-25 [audience] is well-served by Radio 1 and children's TV when it comes to visual opportunities to see your favourite bands."
He said that for young people, the Radio 1 Live Lounge feature, which is filmed and viewed 20 million times a month, has become "Top of the Pops for today" for a lot of young people.
Mr Cooper was hopeful that the new show would provide the same cross-generational viewing that generated nostalgia for TOTP. "You want a moment that will feature on [Channel 4's] Gogglebox, that's what you are after, that family-on-the-sofa moment. Where, 'You call this music?' will come from one side of the sofa and, 'But Mum, it's the best' from the other."
The Radio 1 controller has had to look on as Nick Grimshaw, the breakfast presenter he introduced to the network to attract a younger audience, has forged a television career with ITV as a presenter on The X Factor. He said the move had helped Grimshaw's profile, but that he hoped a new BBC music TV show would be an opportunity for Radio 1 presenters, as Top of the Pops once was.
"I hope that soon there will be an opportunity for my daytime presenters to take on a brand new music programme." The annual Christmas and New Year editions of Top of the Pops, which are about to be filmed, are hosted by Fearne Cotton and Reggie Yates, neither of whom is now on Radio 1.
Radio 1 is increasingly a visual network and, with 2.8 million subscribers, is the largest radio station in the world on YouTube. The Radio 1 channel on BBC iPlayer is about to be extended with live streaming introduced next year for major events such as Radio 1's Big Weekend. The channel is also set to launch a series of specialist monthly music shows, including one on hip-hop presented by Charlie Sloth and one on alternative music hosted by Annie Mac, featuring filmed interviews and live performances.
Join our new commenting forum
Join thought-provoking conversations, follow other Independent readers and see their replies