The National Organization for Women calls for Fox News to fire Bill O'Reilly as 12 companies pull their ads
'Women have the right to go to work without facing harassment. Fox News apparently doesn't get that basic concept'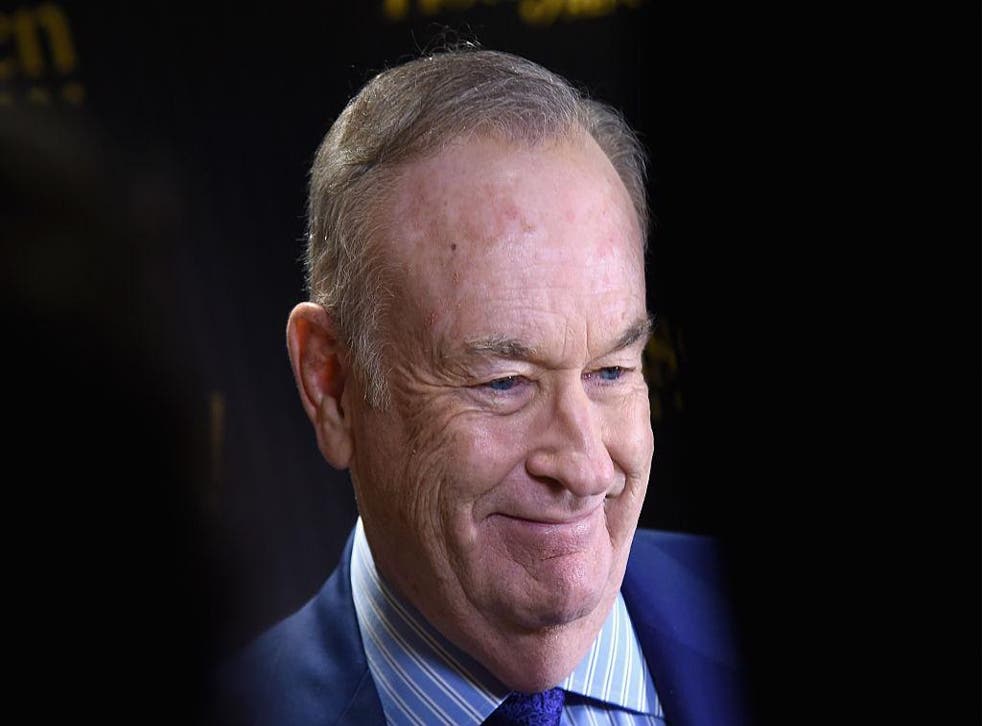 Fox News is facing mounting pressure to fire its most famed anchor Bill O'Reilly over a string of sexual harassment allegations.
An exposé in The New York Times revealed that Fox News and O'Reilly have collectively paid out $13 million in out-of-court settlements to date.
The National Organization for Women called for the host to be fired on Tuesday and said there should be "an immediate independent investigation into the culture of sexual harassment at Fox News."
"The reported use of his powerful position to repeatedly manipulate women reveals a cruel misogyny that runs to the core of his character," its president wrote. "For too long women have endured dangerous sexism at the hands of powerful men and powerful institutions. Fox News is too big and too influential to simply let this go."
"Women have the right to go to work without facing harassment. Fox News apparently doesn't get that basic concept."
Companies have begun pulling their ads from O'Reilly's show The O'Reilly Factor - CBS puts the number of brands at 12, the list including lucrative clients Mercedes-Benz, BMW and Hyundai.
"We value our partners and are working with them to address their current concerns about The O'Reilly Factor," Paul Rittenberg, Fox News executive VP advertising sales, said in a statement regarding the advertisers. "At this time, the ad buys of those clients have been re-expressed into other FNC programs."
Join our new commenting forum
Join thought-provoking conversations, follow other Independent readers and see their replies