Billy Crystal to return to TV in new sketch show The Comedians
The actor is to play a veteran entertainer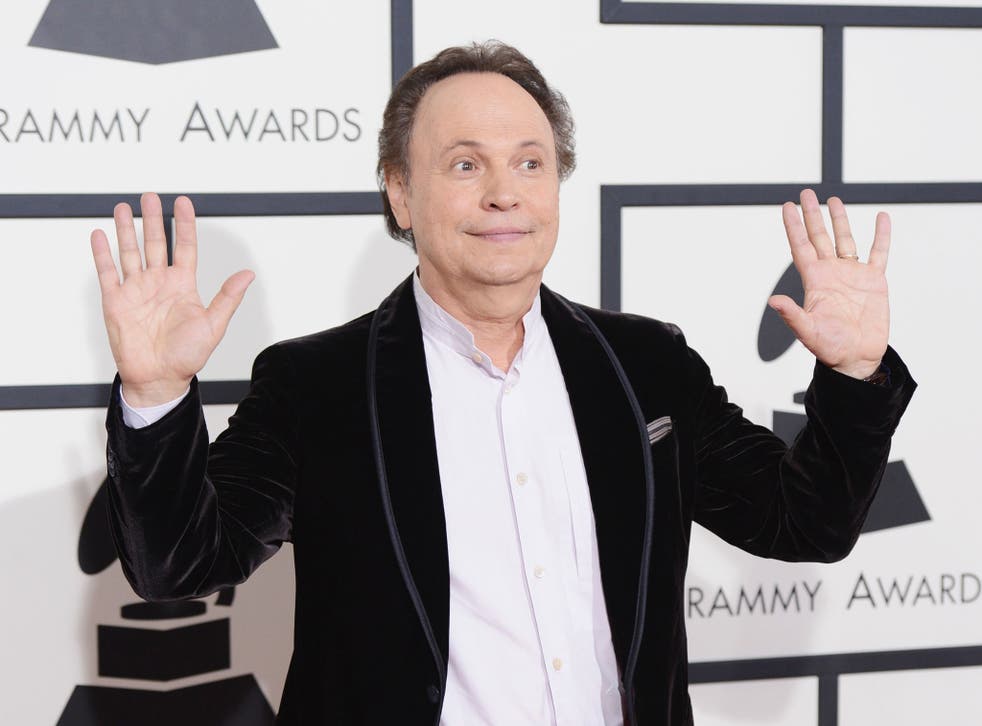 Billy Crystal is to star in a new TV show more than 30 years after he last appeared on the small screen.
The 66-year-old actor will play a veteran comedian who is begrudgingly paired with a young, up-and-coming entertainer (played by Frozen actor Josh Gad) in a late-night sketch show.
Based on a popular Swedish series, The Comedians is set to air on the FX network next year.
FX confirmed yesterday it has ordered 13 episodes of the programme in which egos and generations collide.
Stephnie Weir, Matt Oberg and Megan Ferguson are to co-star in the Fox Television Studios production.
"We're incredibly excited about The Comedians and the fact that Billy Crystal will be making his return to series television on FX," Gad told The Hollywood Reporter.
"The chemistry between Billy and Josh is amazing, and Larry, Matt, Ben and Billy did a fantastic job of making what is certain to become one of the best comedies on TV."
Crystal has been well known for movie roles, a Saturday Night Live stint and repeated turns as Academy Awards host. But his last role in a regular TV series was on the 1970s ABC sitcom Soap.
His return to TV backs a recent trend that has seen high-profile film actors returning to the small screen, including Matthew McConaughey in True Detective and Kevin Spacey in House of Cards.
The Comedians is due to premiere next year.
Join our new commenting forum
Join thought-provoking conversations, follow other Independent readers and see their replies