Black-ish: America's new 'racist' TV sitcom has had a mixed reception
The story of an upwardly mobile black family living in suburban LA has received praise for tackling tightrope topics - and condemnations that it's racist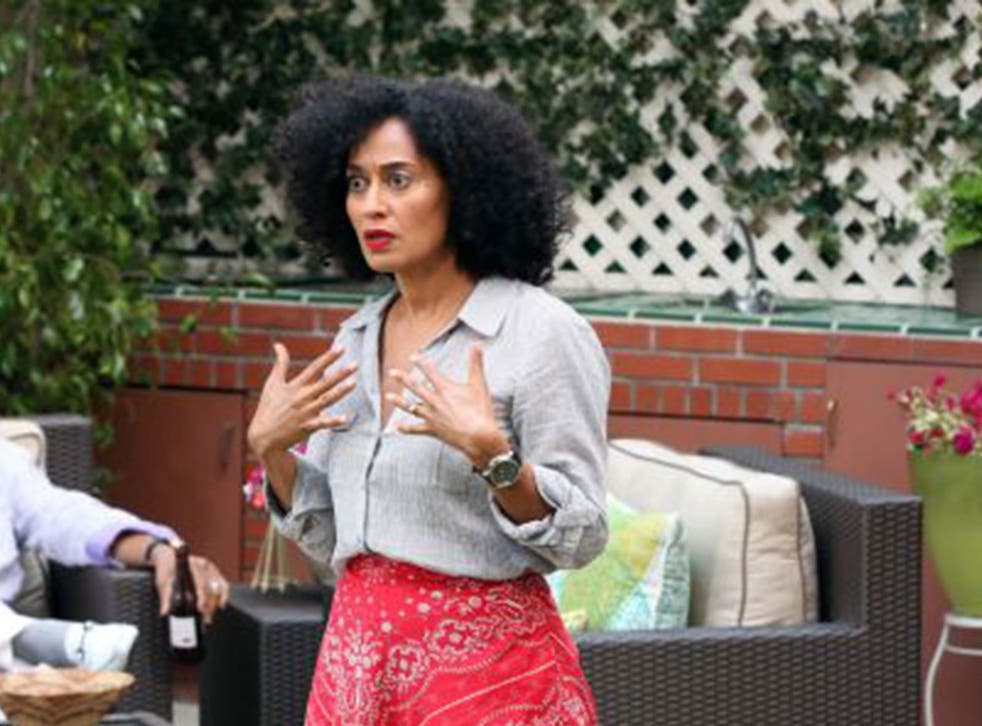 This autumn marks 30 years since the network premiere of Bill Cosby's seminal sitcom about a middle-class black family living in an upmarket New York brownstone. The Cosby Show was so successful that it is credited with keeping afloat its struggling network, NBC; with reviving the then-dormant sitcom genre; and even with preparing Americans to elect a black president.
But while the African-American family sitcom subsequently became a mainstream staple of the 1980s and 1990s, there has been no such show on television since at least 2009, when Chris Rock's autobiographical series, Everybody Hates Chris, came to an end. The Fresh Prince of Bel Air, The Cosby Show's most popular successor, aired its final episode almost 20 years ago.
That changed last week, when the ABC network debuted Black-ish, a new sitcom about an upwardly mobile black family living in suburban Los Angeles, which attracted around 11 million viewers for its first episode. The show garnered praise from the press for its strong opening-night, as well as for retaining much of the audience from the hit, multi-award-winning comedy Modern Family in the time slot that precedes it.
Black-ish centres on Andre Johnson (played by Anthony Anderson), a black advertising executive from a working-class background, who has risen into the mostly white middle classes, only to worry that his children are losing touch with their African-American identity. His son Andre Jnr, for example, wants to play hockey at high school, not basketball.
The show's creator, Kenya Barris, recently told The Hollywood Reporter that the show is drawn largely from his own experience. "My daughter was trying to describe to me a kid in her class," he said, "and she's going on and on, and finally I had to stop her and say, 'Are you talking about the only other little black girl in your class?' And she was like, 'Oh yeah, I guess so,' and I was like, 'Well why didn't you just say that?' I looked at my wife and she was like, 'Isn't that beautiful? She doesn't see colour!' And I was like, 'No, that's ridiculous'."
The Cosby Show did not ignore its characters' colour, but famously played it down, at Cosby's insistence, on the basis that a well-to-do African-American family – father a doctor, mother a lawyer, children in college – ought to be both plausible and unremarkable. At the time, it was criticised by some for being unrealistic, and by others for failing to explicitly address the issues affecting the black community.
But in 2008, as Barack Obama headed for the White House, even Republican strategist Karl Rove recognised The Cosby Show as having paved the way for a black president, telling Fox News, "We've had an African-American first family for many years in different forms. When The Cosby Show was on, that was America's family. It wasn't a black family. It was America's family."
America wasn't colour-blind in 1984, and it isn't today, despite some of the post-Obama hyperbole. Discussing racial representation in popular culture remains a fraught business. Last week, a New York Times TV critic was slammed for referring to Shonda Rhimes, the creator of the political thriller series Scandal, as an "angry black woman", in a clumsy attempt to pay her a compliment.
Reactions to Black-ish on Twitter have ranged from praise for tackling tightrope topics on the show, to condemnations of it as racist.
In its portrayal of an African-American family so comfortable with parity and privilege that its patriarch fears his children are ignoring their roots, Black-ish acknowledges how far US society has come in a generation. But it also asks whether white people have grown too comfortable with the idea that racism is a thing of the past. One of Andre Snr's white colleagues persists in calling him "Dr Dre" and, though he is proud to be appointed the firm's first black Senior VP, Andre soon learns that his boss wants him to head up a new "Urban" division. "Wait," he says to himself, "Did they just put me in charge of black stuff?"
Join our new commenting forum
Join thought-provoking conversations, follow other Independent readers and see their replies