Breaking Bad artefacts added to the Smithsonian National Museum of American History
Prop bags of blue meth will also be on display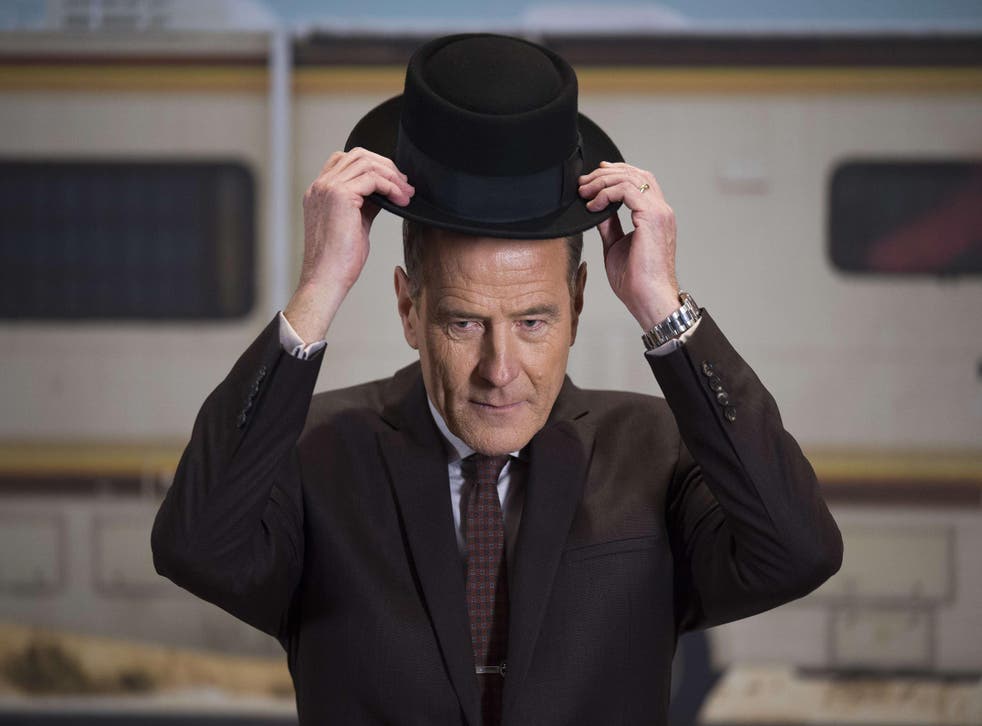 Breaking Bad has been deemed to have had such an effect on American culture that more than 10 props and costumes from the show have been added to the Smithsonian's National Museum of American History, during a ceremony attended by Bryan Cranston, Aaron Paul and show creator Vince Gilligan.
Heisenberg's hat was certainly the most iconic of the lot, very ceremoniously handed over by Cranston, though Walt and Jesse's hazmat suits, prop bags of blue meth and cups from Los Pollos Hermanos were also donated.
Other cast members Dean Norris, Jonathan Banks and RJ Mitte were also present, along with executive producers Mark Johnson, Michelle MacLaren, Melissa Bernstein and Peter Gould.
Sony previously auctioned off many of the props from the show, including Tuco's gold teeth, the Mexican twins' axe and ornaments from the Schrader family home.
Breaking Bad lives on through prequel Better Call Saul, which recently filmed a (presumably big) scene for its second season in Albuquerque that involved an old bomber plane.
Join our new commenting forum
Join thought-provoking conversations, follow other Independent readers and see their replies