British politics are now 'too bland' for good comedy, says Armando Iannucci
Iannucci is to concentrate on Veep, his hit HBO series following a hapless vice president played by Julia Louis-Dreyfus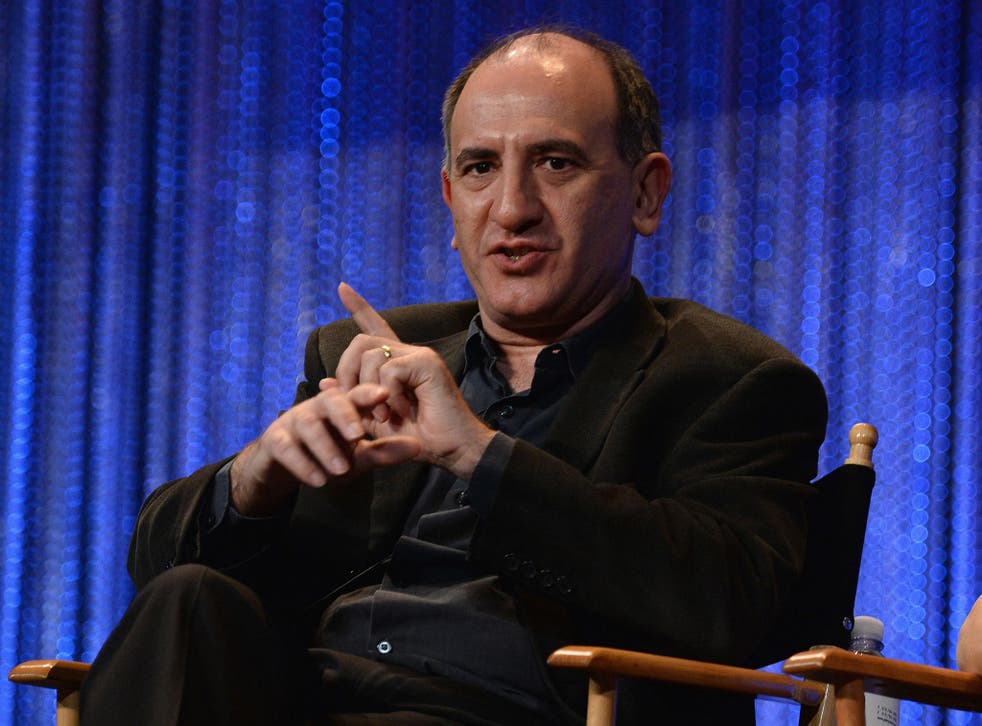 The Westminster establishment can breathe easy. Armando Iannucci, creator of The Thick of It, has said that he can no longer skewer a British political scene which is now too bland to inspire great satire.
Iannucci is to concentrate on Veep, his hit HBO series following a hapless vice president played by Julia Louis-Dreyfus, which successfully transferred The Thick Of It's depiction of Whitehall's panic-ridden corridors of power, to Washington D.C.
Veep, which returns for a third series on Sky Atlantic next week, secured nine Emmy nominations including best comedy writer for Iannucci, who has called time on the foul-mouthed Malcolm Tucker's reign of terror in Westminster.
"I have lost my sense of humour about British politics," Iannucci said. "I sympathise with the fact that so many people don't know which way to turn. There is a younger generation who find the whole 'party' thing completely alien. They feel rejected by politics. The number of people voting is going down.
"All the parties here have converged towards the middle so it's a very confused and bland mixture you're getting which leads to a vacuum on either side."
Labour is not offering a distinct alternative, the writer argued. "I just wish Ed Milliband would just say something other than we are going to take more benefits off people because they are really dragging the country down."
Iannucci was also disappointed that he is unable to play a role in September's Scottish independence referendum. "I was born and bred in Glasgow but I don't have a vote because I'm not resident in Scotland which is deeply frustrating. As a consequence I've decided I'm not going to say what I think about it."
Veep has already been renewed for a fourth series and Iannucci finds that the extremities of American politics provides more fertile comic territory for a long-running show. "Selina Meyer (Veep's incompetent vice president) is running for President in this series so she is actually going to be asked what her views are on subjects like abortion, gun control and capital punishment," he said.
"In Britain everyone converges to the middle but in the US it's got so partisan in a country where the constitution relies upon compromise. The candidates define themselves by what they are against – 'vote for me and I'll make sure this guy doesn't pass that law.'"
Access unlimited streaming of movies and TV shows with Amazon Prime Video Sign up now for a 30-day free trial
Sign up
Veep's writing and production team are British but HBO "very much reminds me of working for the BBC 10 or 15 years ago in they are very much writer and creator-oriented," Iannucci said.
The writer allows himself a brief return to Thick of It territory when Meyer visits London for an episode in the new series. She meets a Nick Clegg-style deputy Prime Minister, Peter Mitchell, played by Darren Boyd, who finds himself out of the loop.
Iannucci said: "Selina comes over for the First World War centenary. She does a joint press conference with the deputy PM but she's actually doing a deal behind the scenes at Westminster Abbey with German Chancellor to give the Germans a new National Security HQ."
Extensive discussions with Washington insiders helped Iannucci recalibrate an important element of The Think of It – swearing. "We did swearing research and certain departments swear more than others," Iannucci said.
"The Pentagon is full of soldiers and they swear like they're in a Quentin Tarantino movie. The State Department is full of diplomats so they are very sedate. Democrats generally swear more than Republicans."
Veep's third season begins with the publication of Meyer's vacuous pre-campaign book Some New Beginnings: Our Next American Journey. Coincidentally Hillary Clinton is promoting her memoirs, Hard Choices.
"Selina isn't meant to be Hillary," Iannucci said. "But Presidential candidates publish books, which they don't write, as a way of criss-crossing the county to meet the 'normals'. Would Selina be a good President? She'd be better than Jimmy Carter, she would be sort of fine, like George Bush Senior."
Politicians sometimes accuse Iannucci of fuelling a public cynicism about politics. "I'd say to them 'well do something about to attract people to politics.' I hope that at the least I'm giving people an insight into how politics works, it's up to them how they respond."
He added: "I don't know how to take it whenever I discover in Westminster people saying Malcolm Tucker is their hero. I think I've done something wrong then."
Iannucci spoke at a special Veep screening hosted by Matthew Barzun, the US Ambassador to the UK, at his private London residence. Barzun said: "I'm a huge fan of Veep and The Thick Of It. I must have watched every episode of that series about ten times."
Veep series three begins on Sky Atlantic on Wednesday 16 July
Join our new commenting forum
Join thought-provoking conversations, follow other Independent readers and see their replies