Carpool Karaoke: The Series debuts on Apple Music with Will Smith alongside James Corden
The duo sing 'Gettin Jiggy Wit It' and 'I Believe I Can Fly'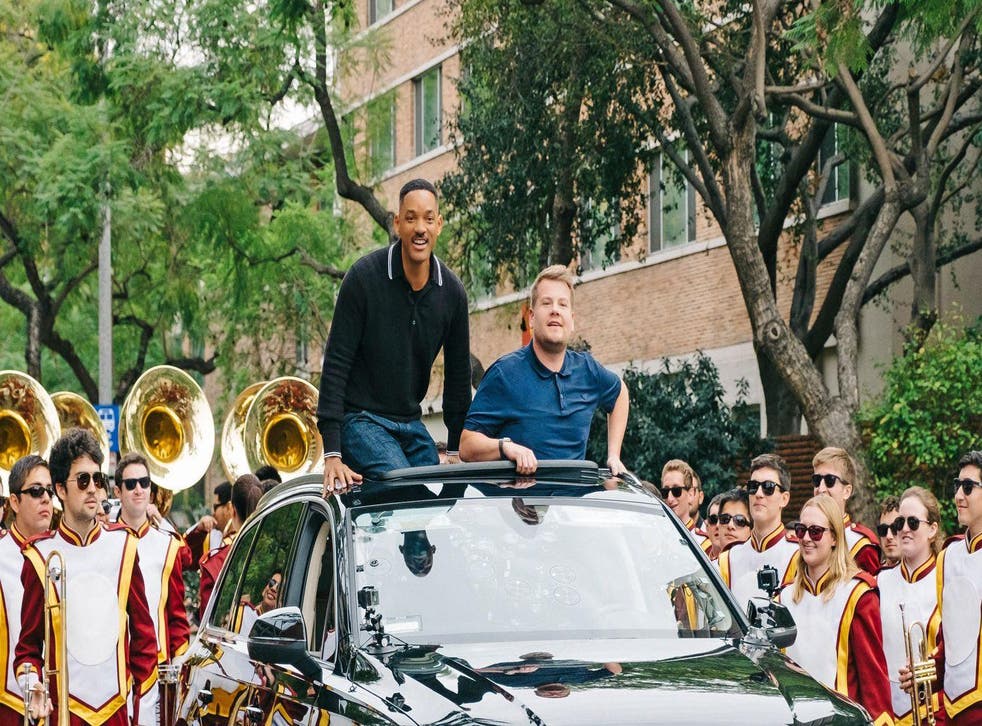 Carpool Karaoke has become arguably more popular than James Corden actual show, The Late Late Show.
As a result, Apple Music has spun-off the sing along segment into its own series, titled Carpool Karaoke: The Series.
The first episode debuted overnight with Will Smith in the passenger seat, blasting through "Gettin' Jiggy Wit It" and "Boom! Shake the Room" with Corden.
Unlike the original segment though, there's obviously a pretty huge budget behind the new show, the duo being surrounded by a huge brass band for "Jiggy Wit It".
Later on, the duo also make their way through "Prince of Bel Air" and the Space Jam classic "I Believe I Can Fly" sung from a helicopter. Watch the first six minutes below.
Unlike on the actual Late Late Show, the series won't always feature Corden, instead having rotating guests paired with each other.
James Corden's Carpool Karaoke best moments

Show all 12
Next week's episode, for instance, will feature Alicia Keys and John Legend, plus Metallica and Billy Eichner. Watch the whole series as released on Apple Music.
Join our new commenting forum
Join thought-provoking conversations, follow other Independent readers and see their replies