Catastrophe renewed for two more seasons
Rob Delaney and Sharon Horgan's award-winning sitcom will return for seasons 3 and 4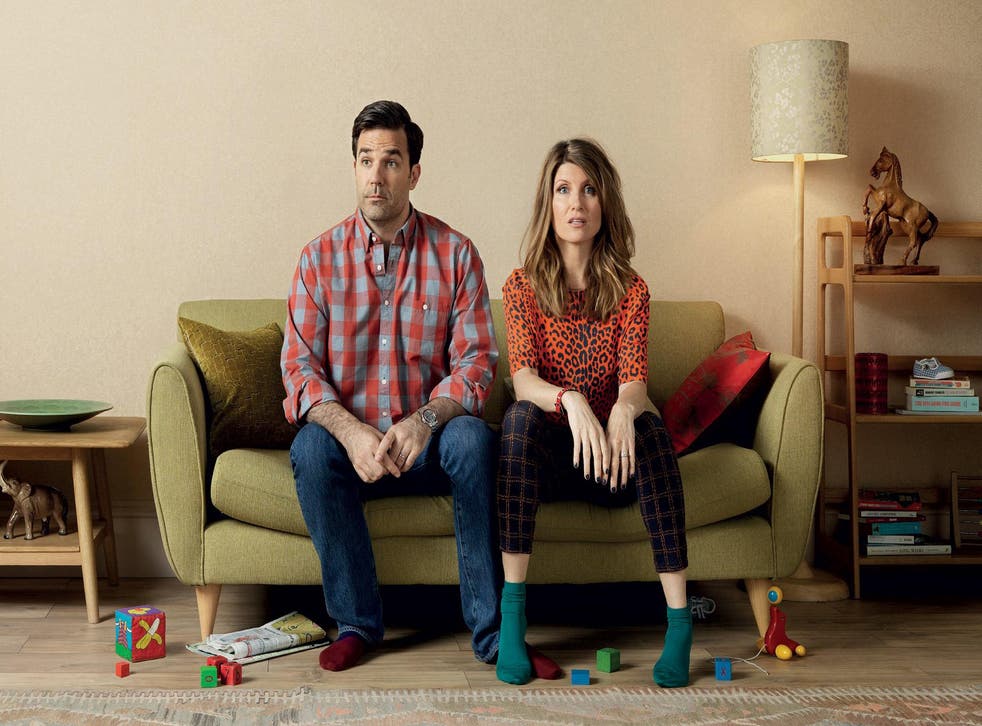 Good news, Catastrophe fans! The beautiful dysfunctions of Rob and Sharon are returning to your screens for - at least - two more series, Channel 4 has announced.
The first series followed the tumultuous lives of a duo faced with an unplanned pregnancy, after an American tourist's brief tryst with a British woman suddenly turns into a serious commitment. The pair initially move in together: facing the brutal process of meeting each other's family, maintaining both their relationship and their finances, all while juggling their future prospects.
The follow-up series actually flashed forward into the couple's married life and the birth of their second child; exploring complex ideas of post-natal depression and infidelity while still maintaining its side-splitting sense of humour.
Catastrophe is both written by and starring Sharon Horgan and Rob Delaney, who have described the show as 49% autobiographical in its content; with the team saying that they're thrilled to return their gloriously messy characters back to screen. The duo's collaboration was actually born out of Twitter, when Delaney tweeted his admiration for Horgan's show Pulling.
"Rob and Sharon are a blast to spend time with," they stated (via The Guardian). "And we're not talking about ourselves in the third person, we're talking about the characters. We're eager to breathe life back into Rob and Sharon. OK, now we are talking about us. In the first series, Rob and Sharon went through a lot (us) and even more in the second series (back to the characters). We're looking forward to putting Rob and Sharon (both us and the characters) through further pain for your enjoyment (now we're talking about you)."
Though initially turned down by the BBC, the show has since become Channel 4's second highest performing comedy of 2015 and earned a Bafta for writing and two Royal Television Society awards.
The third six-part series will begin filming in November for a premiere in 2017.
Join our new commenting forum
Join thought-provoking conversations, follow other Independent readers and see their replies