Channel 4 plots to shock with its new gay drama Cucumber
A batch of shows that 'wouldn't get past a US network' could give tofu sales an unexpected lift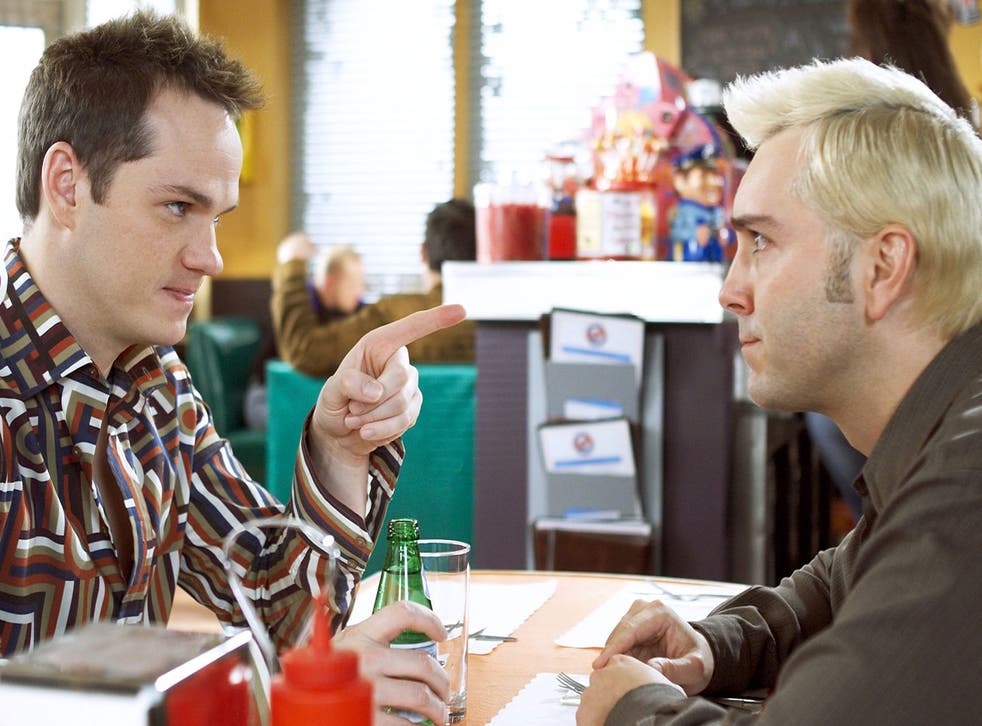 Fifteen years after showing the ground-breaking gay drama Queer as Folk, Channel 4 hopes to "outrage the Daily Mail" with a multi-platform follow-up, which the broadcaster boasts is so risqué that it "wouldn't get past an American network".
Unveiling scenes from Cucumber, which like Queer as Folk has been devised by Russell T Davies, Channel 4's chief creative officer Jay Hunt described the drama as "channel-defining". She said: "We wouldn't be Channel 4 if we weren't planning to lightly outrage the Daily Mail."
The broadcaster, named Channel of the Year on Friday at the Edinburgh International Television Festival, has found a new confidence and is reasserting its position as the home of programming on contemporary gay life. In February, it ran a bold campaign challenging homophobia in Russia, to coincide with the Sochi Winter Olympics.
New projects from the broadcaster include Carol, a Film4 treatment of The Price of Salt, Patricia Highsmith's novel on a lesbian affair between a female department-store assistant and an older married woman. The movie, one of the last from departing Film4 head Tessa Ross, will star Rooney Mara (The Girl With the Dragon Tattoo) and Oscar-winner Cate Blanchett. Dom Bird, head of formats at Channel 4, revealed that among programmes in development are a "very powerful film" called Underage & Gay and My Million View Sex Change, a project showing young women using Testosterone Diaries to record online the progress of their sex changes. Gay Love: Sex and Apps will follow a young man looking for a partner on apps such as Grindr and Manhunt.
Piers Wenger, drama head at Channel 4, told The Independent on Sunday that Cucumber was "amazingly warm, incredibly funny and beautifully written", but he accepted that viewers might be "challenged" by the explicit content. "In a drama looking at the details of people's sex lives, whether gay or straight people, of course you are required to bust taboos or ask probing questions. There's no doubt people will find it challenging but it's asking intelligent questions in an original way," he said.
Davies has a three-pronged approach to the eight-episode Cucumber, and viewers can switch the same evening to a sister show, Banana, on E4. The third element, Tofu, will run on Channel 4's website and feature similar factual content on the lives of "ordinary people", Wenger said.
Unlike Queer as Folk, a story of young gay men, Cucumber – to be screened in 2015 – looks at gay life across different generations and stars Vincent Franklin, who played PR Stewart Pearson in The Thick of It, as a 46-year old man going through a relationship break-up, and Freddie Fox (from the acting dynasty) as a young object of his desires. Franklin's character, Henry Best, ends up house-sharing with a group of younger gay men. "We all live together in a great big gay house, being gay!" he shouts in one of the scenes shown by Channel 4 last week.
Davies got the idea for the shows' titles from a scientific study on the erection. "It divided the hard-on into four categories, from soft to hard. One, tofu. Two, peeled banana. Three, banana. And four, cucumber. Right there and then, I knew I had my drama."
Scenes shown by Channel 4 at a dinner on Wednesday included a shot of a man in a codpiece, which Ms Hunt joked "causes quite a lot of men to cross and uncross their legs". To US comedian Rob Delaney, star of the new Channel 4 comedy Catastrophe, she said: "I'm thinking from the look on your face that that wouldn't get past an American network?"
Join our new commenting forum
Join thought-provoking conversations, follow other Independent readers and see their replies