Channel 4's Hunted attacked by Russian embassy who say a similar documentary could be made about 'Gingerism' in the UK
Hunted 'smacks of well-timed and cynical propaganda' says embassy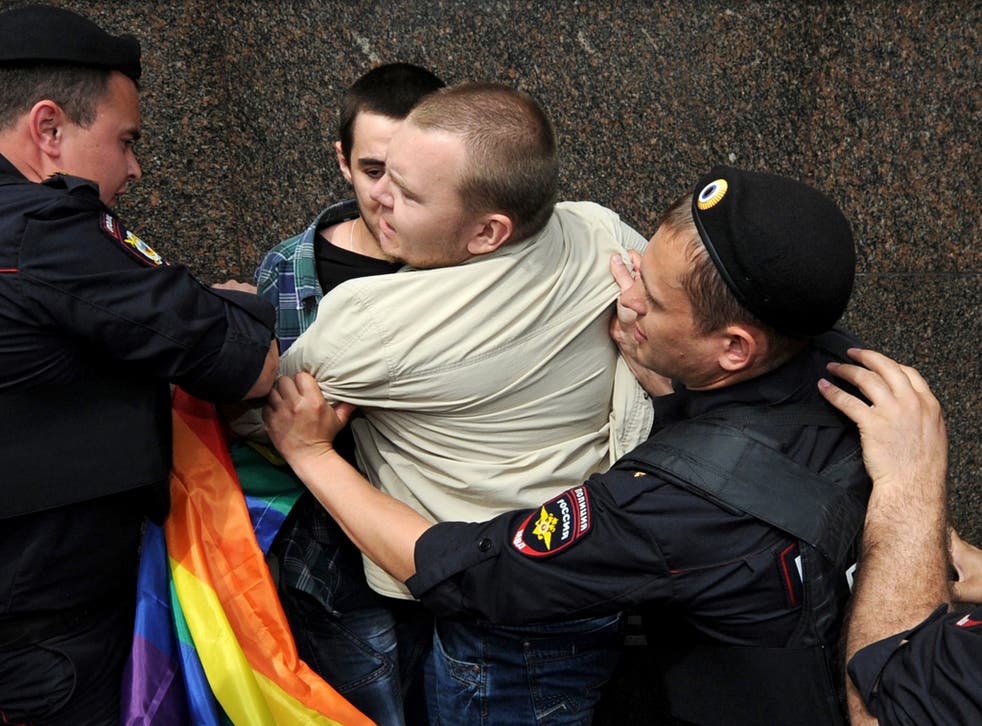 The Russian embassy has criticised a Channel 4 documentary about homosexuals in the country being attacked, arguing a similar film could be made about the abuse 'ginger' people receive in the UK.
In a statement released yesterday, the embassy accused Channel 4 of producing Hunted in a "specially timed" manner to coincide with the Sochi 2014 Winter Olympics, and said the programme "smacks of well-timed and cynical propaganda."
It went on to suggest that if the producers had sufficient evidence of prevalent gay hate crimes in Russia, they would not have waited until an international sporting event takes place to "raise the alarm".
The disparaging statement even asserted such a documentary could have been "whipped up" about a hunting season on red heads in Britain.
"Channel 4's documentary is not intended to help "suffering" gays in Russia", it said. "The documentary's emotional appeal is misleading, since the film falls far short of the standards of professional journalistic investigation.
"One could have easily whipped up such 'documentary' about a hunting season on redheads in the UK saying that 'ginger' people face unmotivated verbal and physical abuse on a daily basis."
Hunted saw the Dispatches team follow anti-gay vigilante groups Parents of Russia and Occupy Paedophilia as they coerced, humiliated and abused victims they had targeted for being gay. Vidoes of the attacks are then posted online, opening them up to more abuse.
The documentary, made by investigative journalist Liz Mackean, aired on 5 February and focused on abuse occurring after gay-propaganda laws were introduced in the country.
The A-list opposing Russia's anti-gay laws

Show all 15
The Russian law banning the spread of gay propaganda among children has drawn strong international criticism ahead of the Games. The host nation's president Vladimir Puin passed the bill in June prohibiting 'propaganda of non-traditional sexual relations among minors', which has been widely condemned across the world.
Access unlimited streaming of movies and TV shows with Amazon Prime Video Sign up now for a 30-day free trial
Sign up
Some celebrities such as singer Cher have responded by boycotting the Games, while US President Barack Obama chose to send two openly-gay athletes as representatives for the US at the opening and closing ceremonies. Major companies such as Chevrolet have released adverts using gay couples and three sponsors of the US Olympic Committee, AT&T, DeVry University and yogurt maker Chobani, have spoken out against the so-called anti-gay law.
The scathing release concludes: "There are, fortunately, media that take a balanced view of the situation, including Britain's own experience of legislation on similar issue, i.e. Section 28.
"We'd like to refer the authors of this documentary, which meets the criteria of hate propaganda, to recent articles in the Guardian, the Sun and other newspapers. Maybe, enough is enough and exercise in ill will towards Russia could stop now that the Winter Olympics in Sochi have begun?"
Join our new commenting forum
Join thought-provoking conversations, follow other Independent readers and see their replies