Channing Tatum performs Frozen's Let It Go on Lip Sync Battle
Does this still count as Channing all over your Tatum?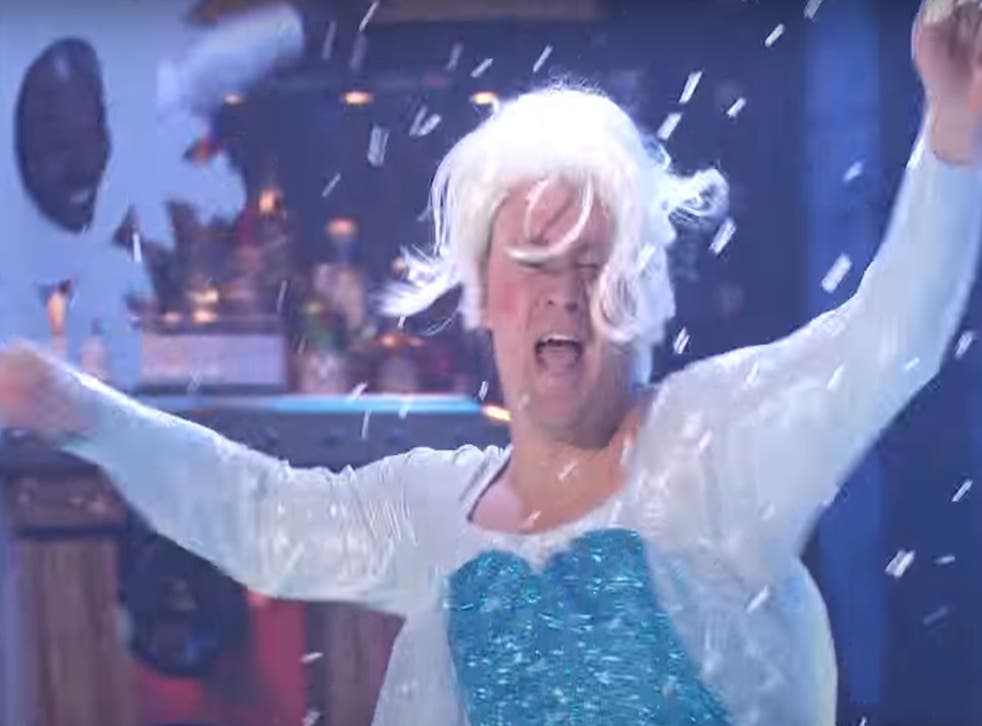 A sneak preview of the season premiere of Spike's Lip Sync Battle sees Channing Tatum take on the Disney classic, "Let it Go".

And, since Magic Mike doesn't do half-efforts, the star dressed up as Frozen's Queen Elsa of Arendelle for the occasion. Promoting The Hateful Eight, the actor donned a white wig and sparkling dress, twirling around the stage like a small child on an all-time sugar high. And it was absolutely endearing.

The episode sees him compete against actress/dancer Jenna Dewan-Tatum, also the star's wife. Considering the pair famously met on the set of hip-hop dance movie Step Up, expect this quickly to turn into a show of complicated routines and heaps of attitude, as the couple compete against each other for lip-synch domination.
A growing phenomenon ever since Jimmy Fallon combatted celebrities in a lip-synch competition on The Tonight Show, in a segment originally brainstormed by Stephen Merchant, John Krasinski, and Emily Blunt; the idea was then developed as its own show, with a first season on Spike presented by LL Cool J and Chrissy Teigen. The show's debut became the highest-rated non-scripted premiere in Spike's history, and the numbers have been high ever since.

The essential idea of the show sees two celebrities compete against each other in a lip-synching battle for two rounds, with the crowd voting on the winner of the overall battle. 

The premiere of Lip Sync Battle season 2 airs 7 January. 
Join our new commenting forum
Join thought-provoking conversations, follow other Independent readers and see their replies