Dad's Army: BBC converts 'lost' episode of classic sitcom into animated film
'Flash animation' of 'A Stripe For Frazer' will be released as a download after discovery of high-quality audio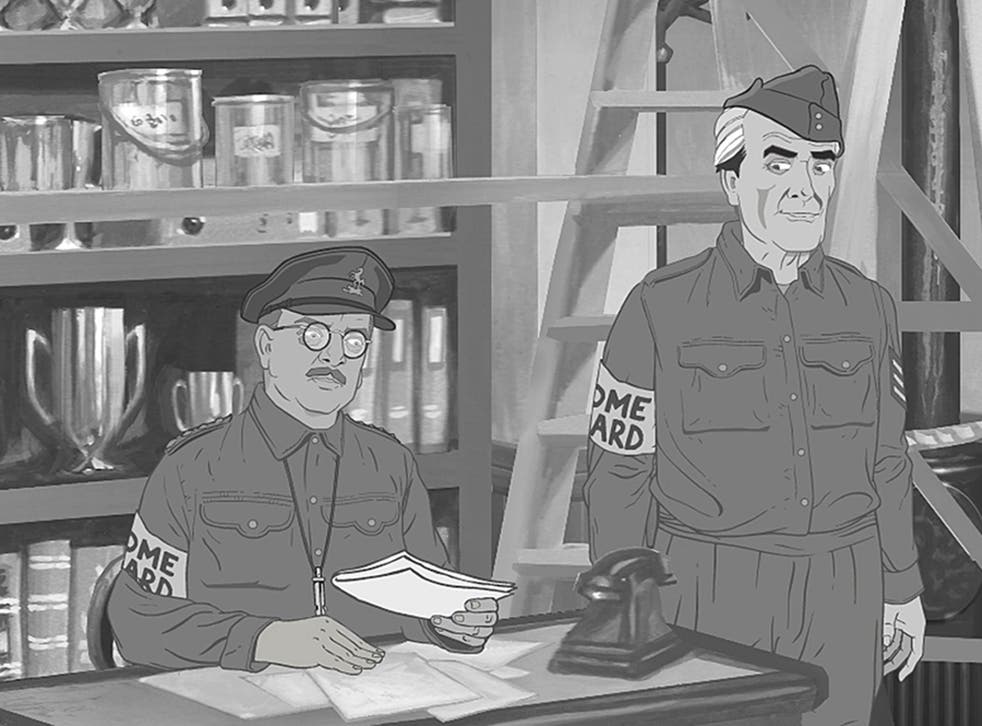 A "lost" episode of Dad's Army, not seen since its original broadcast 47 years ago, has been converted into an animated film and will be released as a download by the BBC.
Three episodes from the second series of the classic sitcom, originally broadcast from 1968 to 1977, series are missing as many tapes of programmes from this era were either recorded over or discarded.
A recently discovered high quality audio recording of one of these, A Stripe For Frazer, first screened on 29th March 1969, means that an animated version of that story of can be created.
The 30 minute black-and-white "flash-animation" of the episode, created by television archive expert Charles Norton and comic book artist Martin Geraghty, will be available to buy from BBC Store next month.
In the episode Captain Mainwaring makes Frazer a Lance Corporal but soon regrets doing so. Newly promoted Frazer vies with Lance Corporal Jones for Mainwaring's favour and resorts to issuing a series of increasingly bizarre charge sheets to the consternation of Mainwaring and other members of the Platoon.
The animation solution could be used to return to circulation missing episodes of other classic series including Doctor Who and Hancock's Half Hour.
Join our new commenting forum
Join thought-provoking conversations, follow other Independent readers and see their replies