Deadwood season 4? HBO show might finally be coming back but as a film rather than a new series
HBO has had 'preliminary conversations' about a Deadwood movie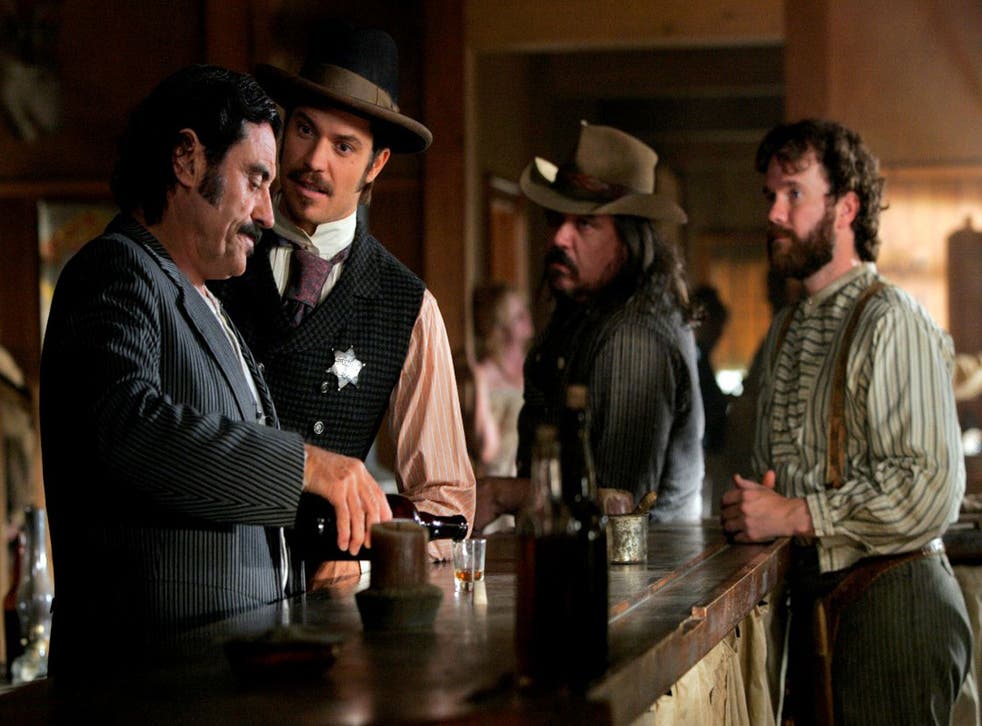 Of all the 'cancelled too soon' shows, HBO's Deadwood is probably the most mourned.
But now fans' dream of a new instalment might finally be coming true, with one of the series' actors claiming a movie is in the offing.
"So uh....I'm hearing credible rumors about a #Deadwood movie. #Everybodypray" Garret Dillahunt, who played two separate characters on the show, tweeted.
It's definitely not beyond believability. HBO previously revived Entourage for a movie, and fan demand is becoming a bigger and more quantifiable factor in the digital age - earlier this week Prison Break was renewed simply because tons of people had been watching old seasons of it on Netflix.
Deadwood was a critical hit, but its ratings couldn't justify the cost of recreating 1870s South Dakota, leading to its cancellation after three seasons.
Lead actor Ian McShane would have to clear some scheduling space to shoot the film however, having just been cast as a regular in Game of Thrones.
"Come on @HBO...you made @entouragemovie. Give the #Deadwood fans some closure. #Youcandoit" Dillahunt added.
HBO later told Deadline: "In reference to Garret Dillahunt's tweet regarding the rumored Deadwood movie, there have only been very preliminary conversations."
Join our new commenting forum
Join thought-provoking conversations, follow other Independent readers and see their replies