Doctor Who showrunner Steven Moffat to leave show and Broadchurch writer Chris Chibnall to take over
Moffat says he'll be 'thrown in a skip' after departure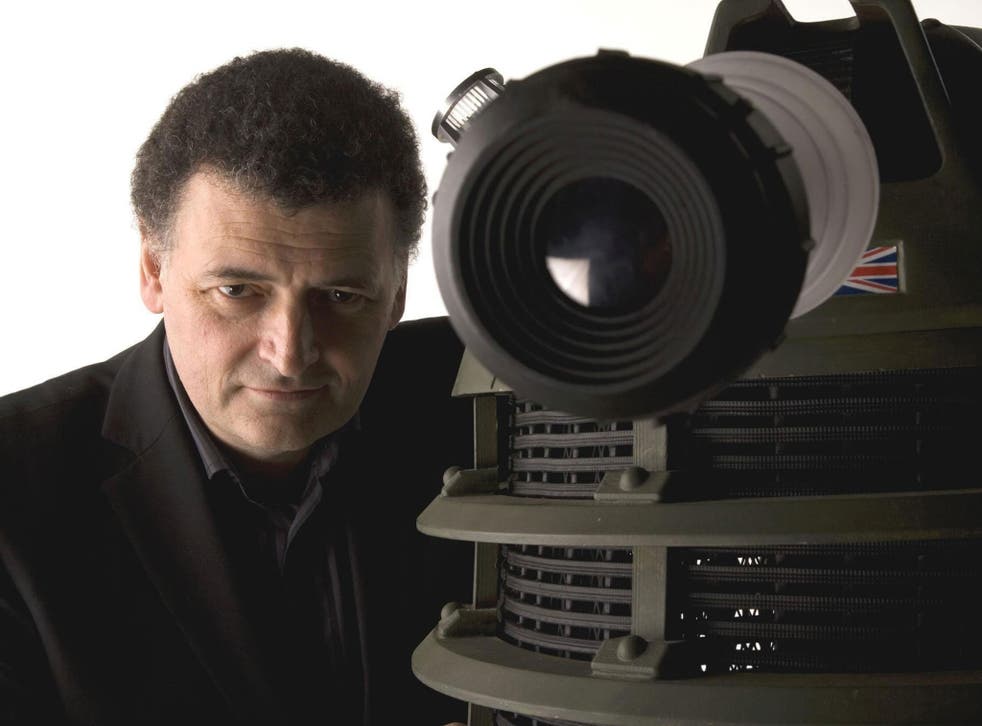 The BBC has announced that Steven Moffat will leave Doctor Who after the next series and Broadchurch writer Chris Chibnall will take over as head writer and executive producer.
In a statement, Moffat said: "Feels odd to be talking about leaving when I'm just starting work on the scripts for season 10, but the fact is my timey-wimey is running out. While Chris is doing his last run of Broadchurch, I'll be finishing up on the best job in the universe and keeping the Tardis warm for him.
"It took a lot of gin and tonic to talk him into this, but I am beyond delighted that one of the true stars of British Television drama will be taking the Time Lord even further into the future. At the start of season 11, Chris Chibnall will become the new showrunner of Doctor Who. And I will be thrown in a skip."
Chibnall is no stranger to the Doctor Who universe having written one-off episodes in previous seasons including "42", "The Hungry Earth/Cold Blood", "Pond Life" and three others. He was also a writer for season one of Torchwood, the Doctor Who spinoff show.
Whovians – fans of the show – have had mixed feelings over this announcement.
Fans on Reddit also shared their thoughts on the news:
Some defended Moffat's writing.
BartyBreakerDragon said: "I don't think anyone can deny that Moffat is a good writer, he's come up with some of the best episodes in new Who.
"Just he's been lackluster as a show runner in comparison."
Samdenery said: "I'm basically here to defend Moffat before all the haters descend. Don't get me wrong, his writing is self-indulgent and imperfect on so many occasions, but he's done some truly great things."
Culture news in pictures

Show all 33
Others welcomed the news.
Doctor_wongburger said: "Watch Broadchurch if you doubt Chibnall, the dude can run a show just fine."
THISgentleman said: "Chinball is the brains behind Broadchurch. Expect some quality ass storytelling."
Some were just hopeful that the show will see changes under a new writer.
Themadninjar wrote: "I guess I'm holding out vague hope that Chibnall's earlier badness was forced by Moffat, and he'll have more sense when he's running it himself."
Join our new commenting forum
Join thought-provoking conversations, follow other Independent readers and see their replies