Doctor Who 'promotes a gay agenda', viewers complain to BBC
The show featured a lesbian kiss between two characters back in August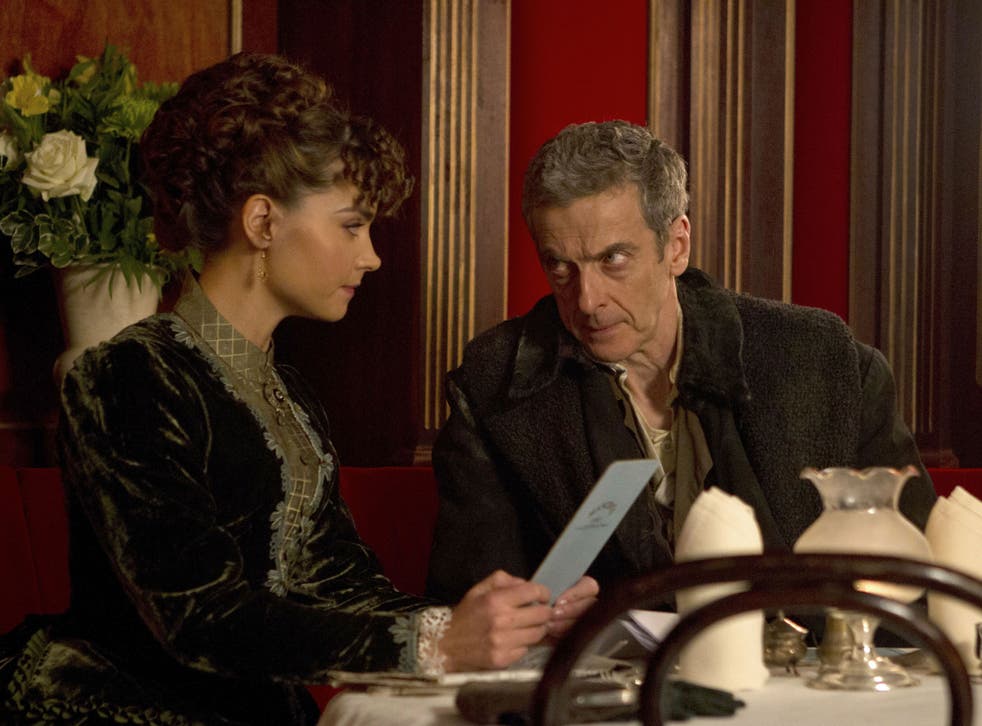 The BBC is using Doctor Who to 'promote' a gay agenda, according to complaints published in a report by the BBC Trust.
The report details complaints received by the broadcaster in the period from February 2013 to September 2014, including criticisms about the long-running sci-fi show.
In the report three viewers complained that the show was "promoting homosexuality". Back in August Doctor Who was criticised by some viewers for featuring a lesbian kiss and six people complained to Ofcom.
In the scene from Peter Capaldi's debut episode 'Deep Breath', lizard-woman Madame Vastra and her human wife Jenny Flint share a kiss. The couple, portrayed by Neve McIntosh and Catrin Stewart, have appeared as lovers for three years but this was the first time they had locked lips on screen.
The episode was watched by around 7 million people along with cinema screenings.
The BBC was also criticised as a whole for a "pro-gay bias".
Doctor Who has previously featured characters of different sexual orientations, including the "omnisexual" character Captain Jack Harkness played by John Barrowman.
Other complaints included the ridiculing of tall women on sitcom Miranda and a reference to cooking frogs legs on EastEnders. The Great British Bake Off was the target of ire for one viewer who felt the Hallelujah chorus was inappropriate.
In pictures: Doctor Who series 8

Show all 122
A spokesperson for the BBC told The Independent, "The BBC offers some of the best British-made shows around, with programmes like Miranda, The Archers, Happy Valley, Strictly and Sherlock constantly achieving high satisfaction ratings and praise from our audiences, and although at times our programmes can cause debate, we always welcome constructive feedback from our diverse viewers."
"The complaints framework that the BBC Trust put in place in 2012 allows the BBC to close down, after an initial response, complaints that for example are hypothetical, use abusive language, fail to cite any evidence or breaches of the BBC's editorial guidelines.
"Only about 10 per cent of complaints fall into this category and if complainants are unhappy they can appeal to the BBC Trust."
Join our new commenting forum
Join thought-provoking conversations, follow other Independent readers and see their replies