Doctor Who writer Steven Moffat defends controversial 'Sonic Sunglasses' at MCM London Comic Con
'Every celebrity walking into a party with their shades on is now cosplaying Doctor Who'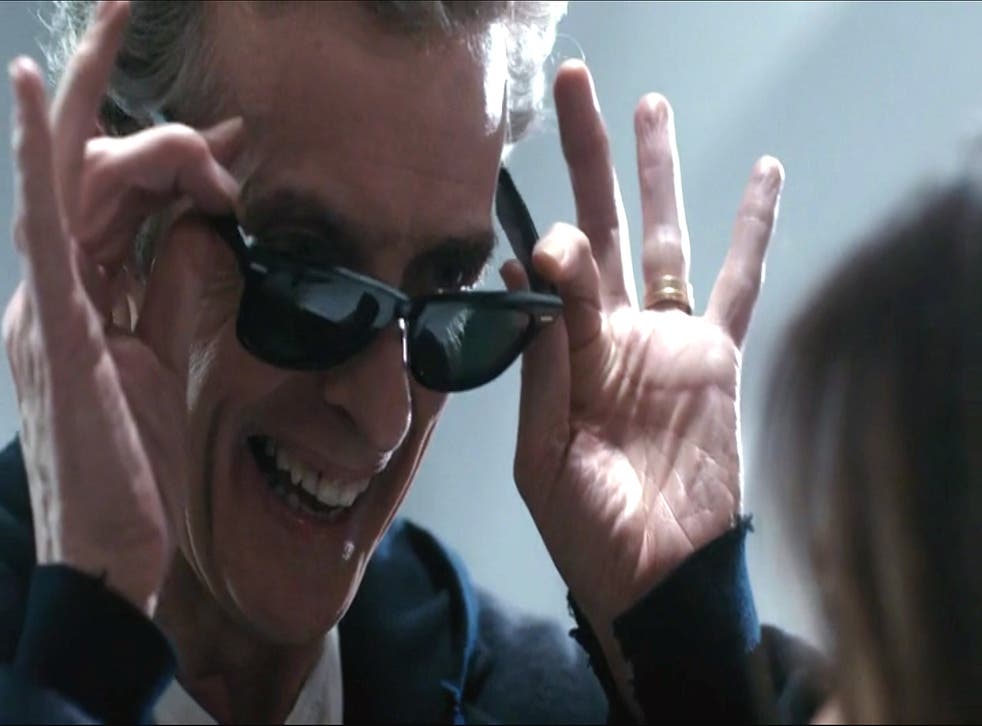 Peter Capaldi's Doctor Who has caused a fair bit of controversy by swapping his Sonic Screwdriver for a pair of sunglasses - there's already a petition to get rid of them which has attracted over 2,628 signatures as of writing.
When asked why the Doctor finally changed his tool of choice, writer Steven Moffat hinted that the glasses may not be around that long after all.
Speaking at the MCM London Comic Con, he said: "I know there's a petition to get rid of them, I think it's going to be a very successful petition. I love the fact that people have risen up in anger. God know's how that lot would have got on when the introduced regeneration."
Doctor Who series 9 guest cast

Show all 13
He went on to give an impassioned defence of the sunglasses, describing how "every kid with glasses is Doctor Who."
"Kids whose parents don't want to shell out for a Sonic Screwdriver toy, they just put on a pair of sunglasses and are Doctor Who. And best of all every celebrity walking into a party with their shades on is now cosplaying Doctor Who, which is awesome.
"So if it pricks the pomposity of uber-celebs and turns a defect into a superpower and confers star magic on an old pair of sunglasses what could be more Doctor Who than that?"
At the event, Moffat also gave his definite answer to whether the Doctor could be played by a woman, saying yes, and that the Master changing gender proved it was a possibility, but there are no plans to get rid of Capaldi anytime soon.
In a separate panel on Sherlock, Moffat revealed the name of the upcoming Victorian-era special, The Abominable Bride, and its release date, 1 January.
Join our new commenting forum
Join thought-provoking conversations, follow other Independent readers and see their replies