Doctor Who writer Steven Moffat: Peter Capaldi is worlds away from Malcolm Tucker
Moffat said he was confident he could sell Capaldi to an 'existing audience'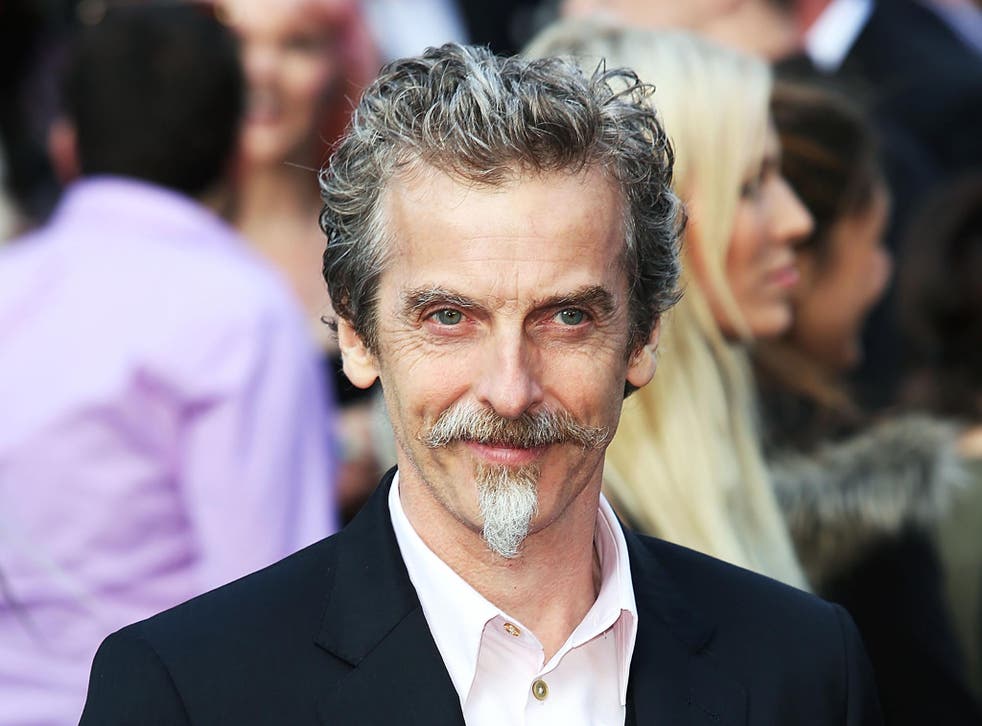 Doctor Who writer Steven Moffat has revealed he has been spending all his time working on scripts for Peter Capaldi's Time Lord, and insists that The Thick of It star is a world away from spin doctor Malcolm Tucker
Speaking to SFX magazine, Moffat said: "If you look at that publicity photograph he did for us, with the hand to the face, he's instantly not Malcolm Tucker. He just banishes that, and you think "He's the Doctor".
He went on to say: "I'm confident that we'll sell this Doctor to our existing audience and he will be different enough that people won't just be miserable that they're missing Matt. And there will be people who will come and have a look just because it's Peter Capaldi. We'll tell them "You never thought this would be your show, but it is your show."
"I was very curious to know how he'd go down. I thought it would go down well, and I thought it was a big declaration of intent with Doctor Who."
"People do sometimes try to be cynical about Doctor Who, and try to say "It's not what it was", despite the fact that you arithmetically can't prove that in any direction whatsoever. We've cast one of the most beloved, one of the most distinguished - and one of the few Oscar winning! - actors in the role of the Doctor. It's such a statement of the importance of Doctor Who and the size of Doctor Who that Peter is so over the moon about doing it, and that we get him."
Capaldi was named as Matt Smith's successor back in August and the announcement was met with a resounding cheer.
The Scottish actor, who is best known for his role as the vociferous, expletive-spitting Downing Street press officer, has assured fans that there will be none of Tucker in his performance as the Doctor.
Interestingly, Capaldi has a history with the programme. Before winning the role of the Doctor, he made an appearance on Doctor Who opposite David Tennant's Time Lord. He is also a lifelong fan of show and even wrote a letter to the Doctor Who magazine aged 15.
Moffat revealed the extent of Capaldi's devotion to the show: "Peter said: 'This is all I've ever wanted, this is huge for me. I just want to be Doctor Who.' You need someone who cherishes it, who loves it and will take it as seriously, if not more seriously, than anything else.""
Capaldi will be making his debut as the twelfth Time Lord this Christmas when Smith will be handing over the reins. He made a surprise appearance in the 50th anniversary special The Day of the Doctor, where the audience was simply given a shot of his eyes - yet it was enough to whet the appetites of many fans.
Smith has played the role since 2010 after taking over from Tennant. The forthcoming episode The Time of the Doctor will see his incarnation venture to the planet Trenzalore to face his fate.
The Time of the Doctor will be shown on Christmas Day on BBC1
The latest issue of SFX is on sale now
Join our new commenting forum
Join thought-provoking conversations, follow other Independent readers and see their replies