Downton Abbey series 5 finale: Lady Rose's fiance Atticus pictured courting a prostitute
As Bates and Anna are seen behind bars in a police station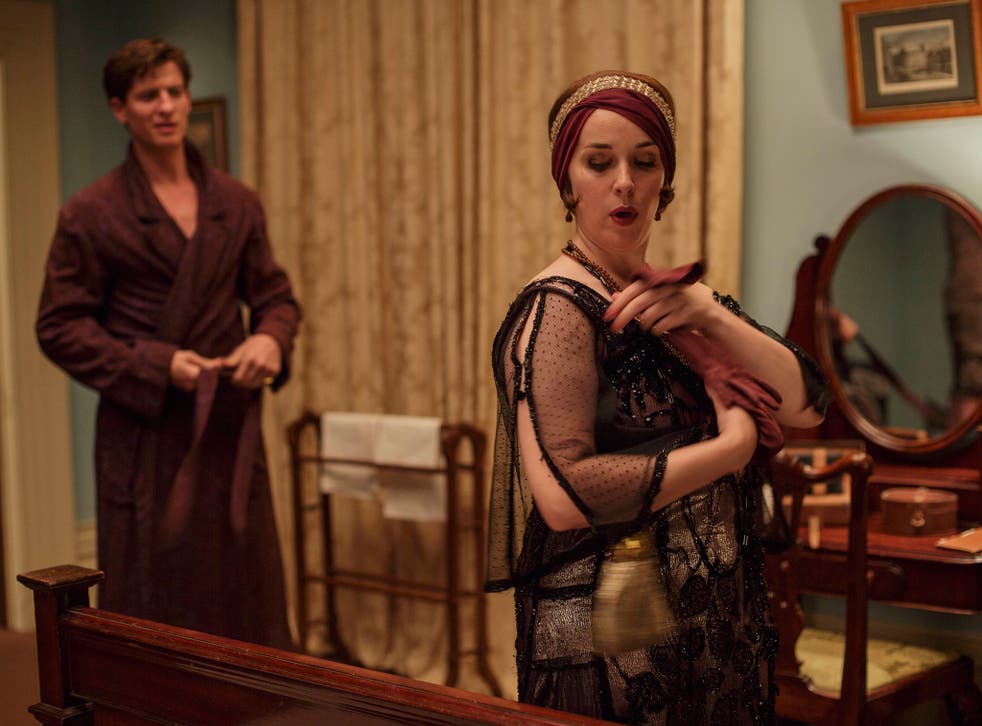 After Downton Abbey finally showed signs of hotting up last night, it looks like the series finale could be explosive – at least for a gentle Sunday night drama.
New pictures released ahead of next week's series finale show Bates and Anna behind bars, Lady Rose wearing a large engagement ring and Lady Mary and Lady Edith looking happy together.
The Royle Family actress Sue Johnston also joins the cast as the Dowager Countess's new maid, following the departure of Spratt.
But the biggest drama in store looks not to come from the Grantham family, but from Lady Rose's new flame Atticus.
Downton Abbey series 5

Show all 103
The dashing young aristocrat is seen courting the attention of a prostitute as he wears a fetching scarlet dressing gown in his bedroom (cue the Dowager Countess making a snide remark about not being able to trust Jews).
The fate of Mr and Mrs Bates also looks set to be decided in the series finale, with Anna seen taking part in an identity parade as she and Bates are pictured behind bars in a police station.


But doubtless the storyline will not unravel entirely, leaving just enough drama for the Christmas special.
Join our new commenting forum
Join thought-provoking conversations, follow other Independent readers and see their replies