General Election 2015: E4 to shut down on polling day to encourage young people to vote
The channel will close from 7am to 7pm on polling day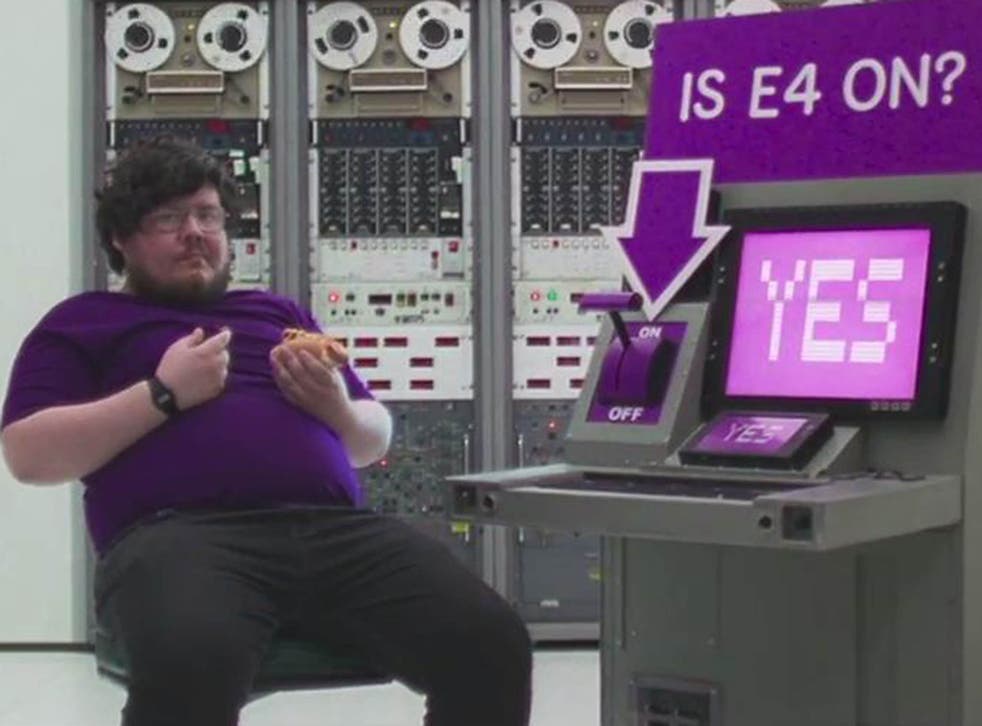 Thousands of young people across the country will miss out on watching repeats of Made in Chelsea and The Big Bang Theory on election day when E4 will shut down for the day to encourage 16-34-year-olds to vote.
Channel 4 has announced it will be switching off E4's regular schedule on 7 May in a bid to stop young people watching TV and to get them out to vote in the general election.
The channel will shut down when polling stations open at 7am, and will resume its usual schedule at 7pm (to the relief of Hollyoaks fans).
Viewers tuning in to watch E4 during the day will instead see a guy called Darren, who mans the "E4 control room", wondering around.
The uninterrupted footage of Darren will be accompanied by text explaining to viewers why the channel's normal shows have been suspended in the hope it will encourage them to vote.
'Darren' has been introduced to the TV viewing public in a campaign video, featuring him in the channel's control room, deciding whether to turn E4 on or off.
Dan Brooke, Channel 4's chief marketing and communications Officer, said: "Less than half of under-25s voted at the last election so we've engaged the most powerful weapon that we have at our disposal to try and boost that number – switching off their favourite TV channel for the day!"
---
The Independent has got together with May2015.com to produce a poll of polls that produces the most up-to-date data in as close to real time as is possible.
Click the buttons below to explore how the main parties' fortunes have changed:
All data, polls and graphics are courtesy of May2015.com. Click through for daily analysis, in-depth features and all the data you need. (All historical data used is provided by UK Polling Report)
Access unlimited streaming of movies and TV shows with Amazon Prime Video Sign up now for a 30-day free trial
Sign up
E4 is the number one digital channel for 16-34 year old viewers, attracting a 5.2 per cent share of the younth demographic to date this year – beating BBC2 and Channel 5.
The E4 shut down is one of many initiatives Channel 4 has in store to engage young people with the general election.
On Monday 28 April, Channel 4 will stream the first ever Youth Leaders' Debate online in association with Shout Out UK.
In an online exclusive, seven youth party leaders will go up against each other as they tackle the key issues for young voters.
Join our new commenting forum
Join thought-provoking conversations, follow other Independent readers and see their replies