EastEnders becomes most-watched TV programme of the year, audiences all of a Twitter over Lucy Beale killer
More than 30,000 tweets were posted in the minute after the killer was revealed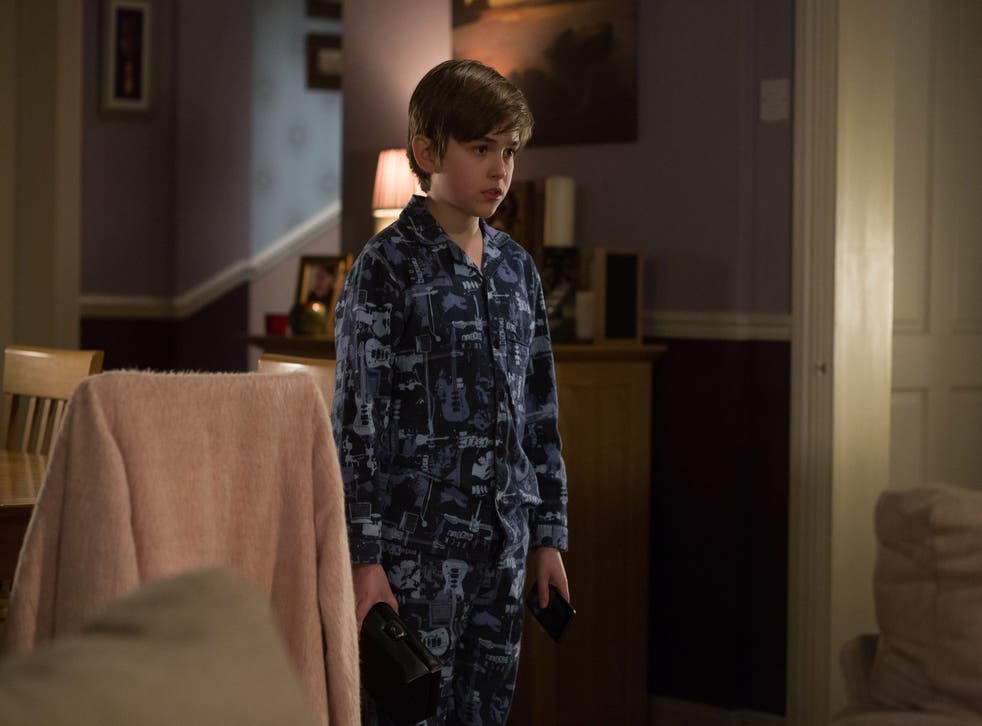 EastEnders has become the most-watched television programme of the year so far with more than 10 million tuning in last night to discover who murdered Lucy Beale - and the BBC show also became the most-tweeted about in soap history eliciting more than a million Twitter posts.
The first of two episodes broadcast last night was watched by 10.84 million with a peak of 11.9 million. While the second episode drew in an audience of 10.3 million and peaked at 11.2 million, according to ratings specialists overnights.tv.
It commanded more than 44 percent of the TV audience and viewing figures were up on average by several million. Last Thursday's programme was watched by 7.1 million people.
The BBC soap also became the most-tweeted about episode ever recorded with rapped viewers sending more than a million messages about it on social network Twitter.
EastEnders Live Week

Show all 10
The second episode eclipsed the 508,678 messages sent during the first special by more than 10,000, with 519,359 tweets posted as the killer came closer to being unmasked, data from social analytics firm Kantar Social TV UK showed.
More than 30,000 tweets were published on the microblogging site in the minute after after Lucy's killer was revealed to be her 12-year-old half brother Bobby.
The revelation brought to an end almost a year of speculation about how Ian Beale's daughter, 20, came to die.
Confusingly, Bobby was not listed as one of the chief suspects publicised by the show in the build-up to the finale.
One unsuspecting Twitter user with the same name as the young killer was left bewildered after receiving a number of accusing messages from fans of the soap.
American Bobbie Beale said she thought the tweets referred to a real-life killer.
She told BuzzFeed News: "I was definitely confused. I saw the BBC tweet it, and then I realised. I looked up the show and I thought, Oh, this makes sense now, but at first I was really confused because I thought it was a real-life thing and I thought Bobby Beale killed someone and I was like, 'It's not me'."
She had initially sent a tweet asking why three people from Scotland were messaging her about "killing someone named Lucy". She then posted a selfie alongside the hashtag £IdidntKillLucy.
Join our new commenting forum
Join thought-provoking conversations, follow other Independent readers and see their replies