Emmys 2015: Viola Davis becomes first black Outstanding Actress winner, leaves Kerry Washington and others in tears with impassioned speech
'You cannot win an Emmy for roles that are simply not there'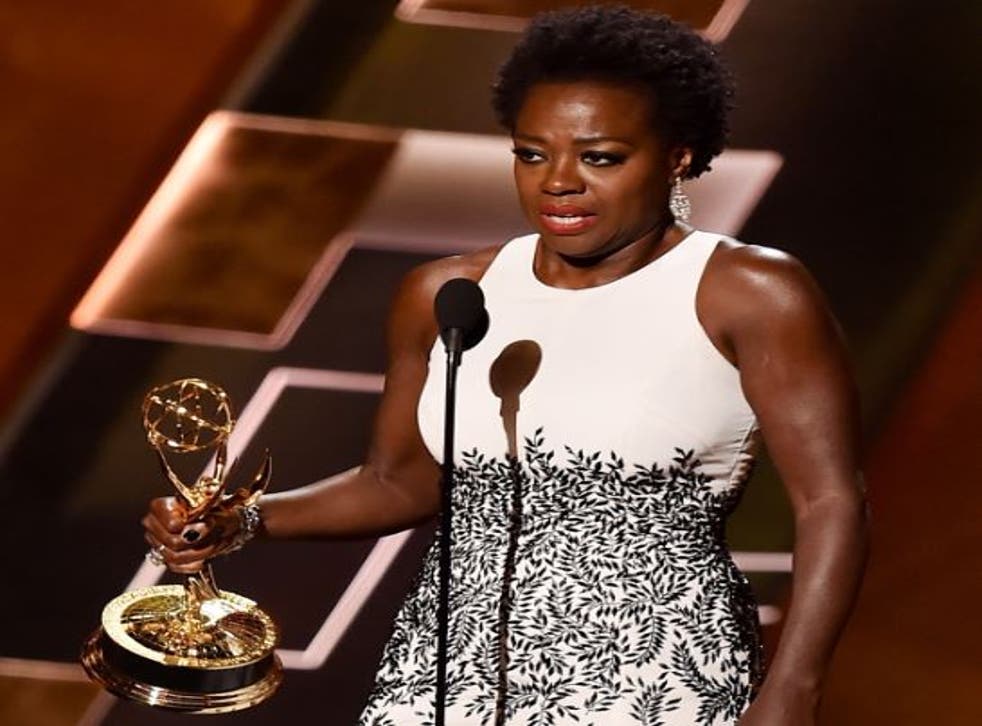 Viola Davis became the first Africa-American woman to win the Emmy's top acting award - Outstanding Lead Actress in a Drama Series - last night, thanking her fellow black actresses for persevering in an industry where the roles are often "simply not there" for people of colour.
Accepting her award for ABC's How To Get Away With Murder, Davis quoted Harriet Tubman, for whom she is currently working on an HBO biopic:
"In my mind, I see a line. And over that line, I see green fields and lovely flowers, and beautiful white women with their arms stretched out to me over that line. But I can't seem to get there no-how. I can't seem to get over that line."
She continued: "You cannot win an Emmy for roles that are simply not there," name-checking fellow nominees Kerry Washington and Taraji P. Henson, who both looked quite tearful as Davis made her powerful speech, and thank theming for "taking us over that line".
Her white and black dress even seemed to reference the divide.
Uzo Aduba was also honoured for her work on Orange Is The New Black at the ceremony, while Game of Thrones took home a host of awards - you can read the full list of winners here.
Join our new commenting forum
Join thought-provoking conversations, follow other Independent readers and see their replies