Eurovision 2016: Why is Australia taking part again? What happens if Dami Im wins?
Graham Norton thinks it's stupid, but here's why it's okay
Jess Denham
Wednesday 11 May 2016 09:25 Comments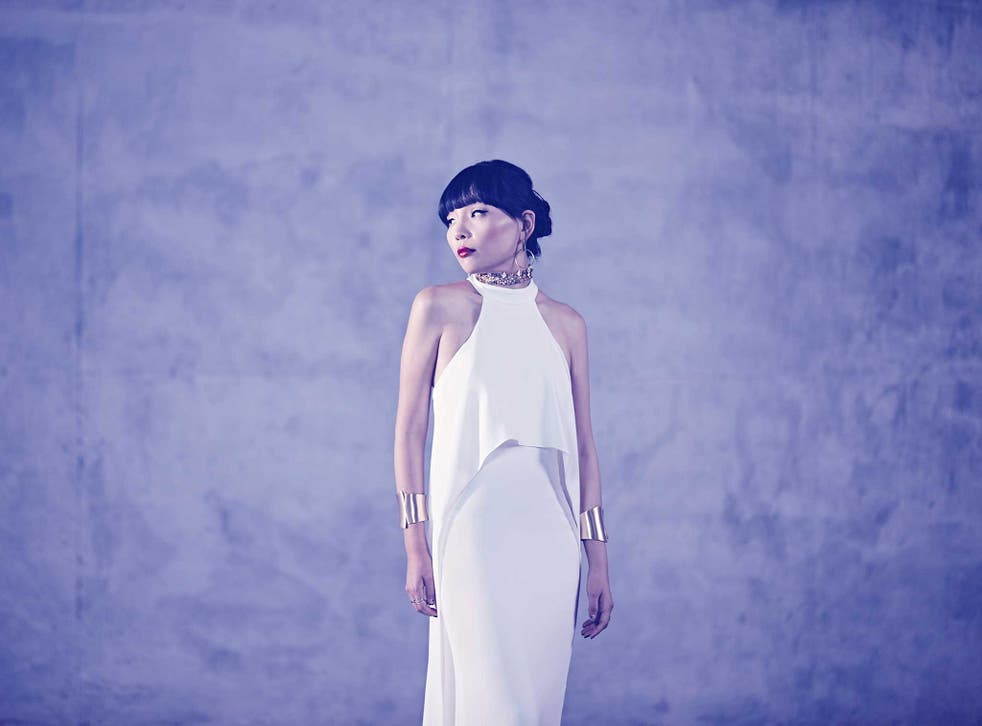 Graham Norton might think it's "stupid", but Eurovision fans will be watching Australia compete in the annual song contest on Saturday night whether they like it or not.
The country has been invited to participate for a consecutive year, after originally joining the show as a one-off in 2015 to celebrate the event's 60th anniversary 'Building Bridges' theme. Guy Sebastian performed inoffensive song "Tonight Again" and was largely welcomed because, well, it was supposedly Australia's sole shot at Eurovision glory. Ever.
Catch up with our Eurovision coverage here
Fast forward to this year and the decision to bring Australia back for a second bite of the proverbial cherry has been met with outrage from some fans and commentators as they struggle to understand why a country 10,000 miles away from this year's host city of Stockholm, Sweden, is allowed to participate again.
Let's clear up a few burning questions:
Why does Australia care about Eurovision?
Simply put, they really, really love it down under, with roughly three million people tuning in each year. Australian network SBS has broadcast Eurovision for more than 30 years and is a member of the European Broadcasting Union.
Is Australia the only non-European country to take part?
No. Israel has been competing regularly since 1973 and won three times. It is allowed to join the fun because the Israel Broadcasting Authority is a member of the Eurovision governing body. Azerbaijan is also competing in 2016, while Morocco has taken part before too. Tunisia and Lebanon have both been considered for an invite.
Does Australia get an automatic pass to the final?
They did in 2015, as a special guest, but this year' singer Dami Im will have to get through the second semi final with her 'Sia-esque' ballad "Sound of Silence" if she wants a place in the final.

What is the organisers' reasoning behind letting Australia return?
Jon Ola Sand, executive supervisor, had this to say on the controversial decision: "We strongly believe the Eurovision Song Contest has the potential to evolve organically into a truly global event. Australia's participation is an exciting step in that direction."
Are they allowed to vote?
Yes, they have the same rights as any other competing country, with votes from a professional jury and the televoting public contributing to the final scoreboard.
Meet the Eurovision 2016 contestants

Show all 43

What happens if Australia win?
Tradition states that the winning Eurovision country host the following year's contest. Swedish act Mans Zelmerlow won with his song "Heroes" in Vienna, Austria last year, meaning the 2016 show will take place in Stockholm. If Australia wins, however, the contest will be co-hosted by SBS and a European broadcaster member. That way, there will always be a European home for Eurovision and it will be broadcast live at a time when European viewers can watch it. The European country that would host should Australia win has not yet been determined.
7 most bizarre moments in Eurovision history
Is Australia now a permanent participant?
It might be looking that way, but no. The EBU Reference Group, who govern the Eurovision Song Contest, are yet to decide on Australia's longer-term future in the contest. They did, however, vote unanimously in favour of the country taking part this year, with governor Frank Dieter Freiling arguing that "the only right thing to do is to be inclusive", especially as "Europe and Australia have a lot in common in regards to cultural values".
Register for free to continue reading
Registration is a free and easy way to support our truly independent journalism
By registering, you will also enjoy limited access to Premium articles, exclusive newsletters, commenting, and virtual events with our leading journalists
Already have an account? sign in
Join our new commenting forum
Join thought-provoking conversations, follow other Independent readers and see their replies