First footage of Jeremy Clarkson and co's new Amazon Prime car series
The former Top Gear trio were having a great time in a 'Monster Mercedes'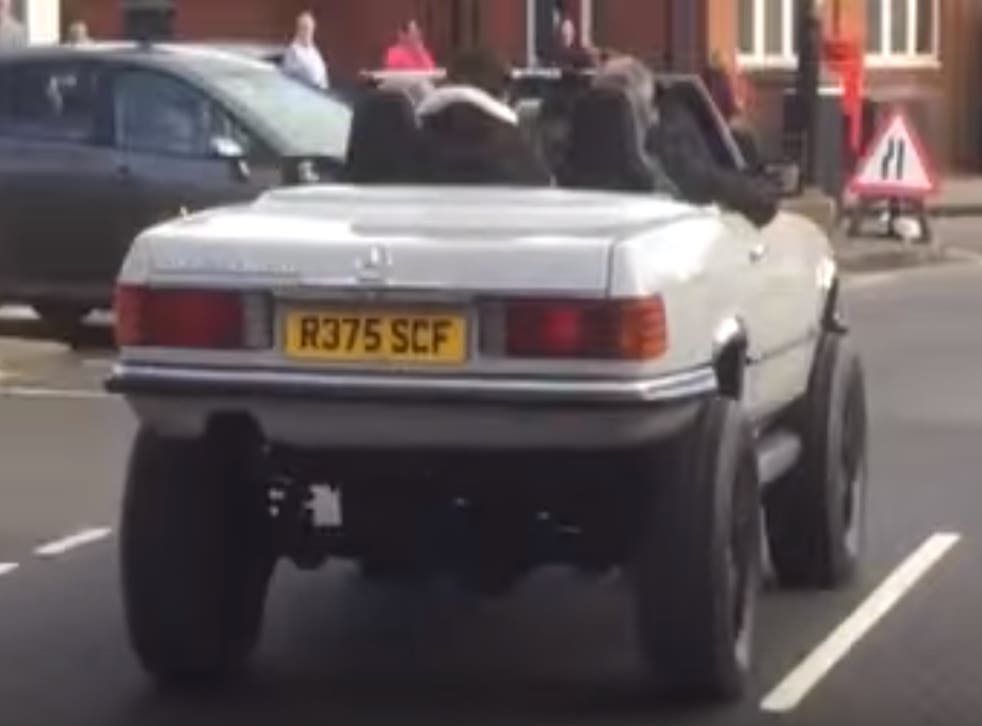 It'ds been almost a year since the Top Gear 'fracas' saw Jeremy Clarkson depart the BBC and jump ship to Amazon Prime for a completely new car series.
Since then, all eyes have been focused on the what'll become of the former - a reboot of which will be fronted by Chris Evans, Friends actor Matt LeBlanc and Sabine Schmitz amongst others - in favour of how exactly Clarkson's transition to Amazon will fare.
While the BBC have been continually batting off negative press, the show's original trio - Clarkson, Richard Hammond and James May - have been hard at work preparing for their new series which reportedly began shooting last October.
Now we have the first leaked footage of them filming the as-of-yet untitled show (long-rumoured to be Knob Gears) - and, quite frankly, it looks like they're up to the same irreverent antics as before - just through a different medium. Feast your eyes on the below
The leaked footage was filmed in the quaint town of Cobham in Surrey last Thursday (3 March) by a passing fan who glimpsed the three having a great time in what can only be described as a 'Monster Mercedes.'
"Are you filming this car because it's excellent?' asks Clarkson, sarcastic as ever, referring to the vintage vehicle remodified with huge off-road wheels.
The new Amazon series is said to have a reported £4 million budget per episode. It is unknown when the show will debut but an Autumn airdate via streaming service Amazon Prime is expected to be announced soon.
Join our new commenting forum
Join thought-provoking conversations, follow other Independent readers and see their replies