Benefits Street: Comedian Frank Skinner turned down narrating job
The comedian did not want to offend residents dependent on benefits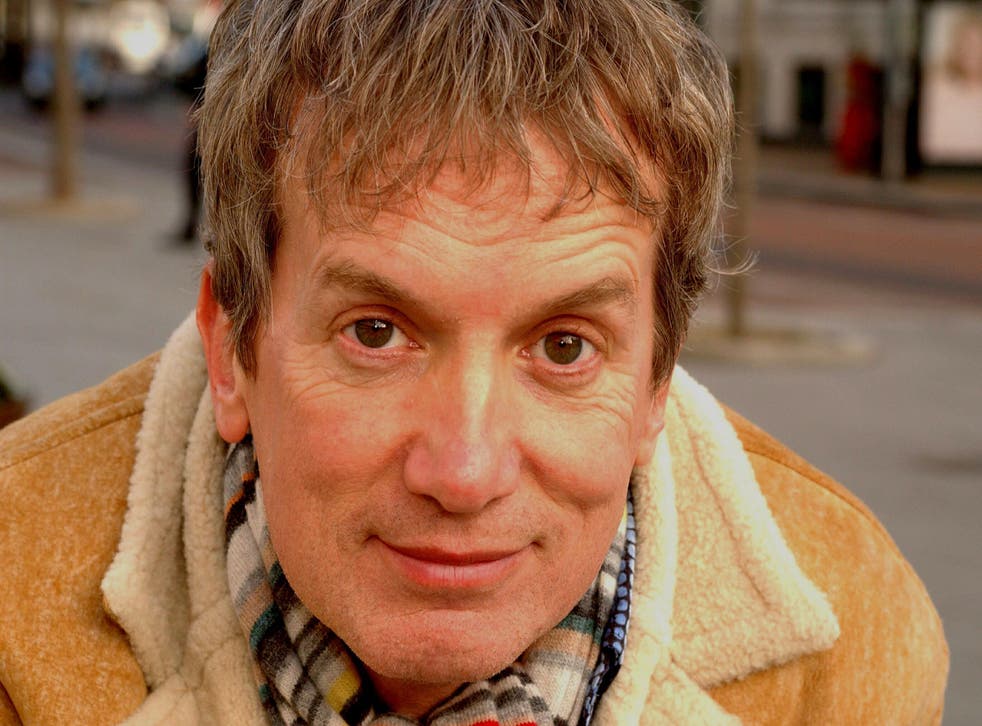 Comedian Frank Skinner turned down a narrating job on Channel 4 documentary Benefits Street because he did not want to criticise Birmingham on television.
The Room 101 host grew up just outside the city in Oldbury, and was wary of how the show planned to present local people.
Skinner was asked by the broadcaster to do the voice-over after being told that the series would explore "community spirit" in Winson Green's impoverished James Turner Street.
But he told the Birmingham Mail that he had refused the offer as he did not want involve himself in "something where I'm derogatory about people from Birmingham".
"I imagine there would be a lot of awkward moments in the recording studio when I said, 'I'm not going to say that'," he explained. "They only showed me a very small part of a five-episode series, and I wondered what the rest would be like."
"I care what people from Birmingham think about me, which is why I didn't want to do Benefits Street," he added. "I haven't seen the programme yet, but from what I've heard I think I made the right decision."
Channel 4 has yet to respond to requests for comment, but a spokesperson has defended Benefits Street, describing it as a "sympathetic, human and objective portrayal of how people are coping with continuing austerity and cuts in benefits".
When Benefits Street first aired last Monday, close to 400 complaints were made to Ofcom and Channel 4. Some viewers were angered at the criminal activity shown on the programme, which included blatant shoplifting, while others were concerned by the negative portrayal of the street's struggling residents.
Thousands of people have signed a petition demanding that Channel 4 drops the rest of the series and a police probe has been launched by West Midlands Police.
Access unlimited streaming of movies and TV shows with Amazon Prime Video Sign up now for a 30-day free trial
Sign up
The petition was the idea of former Birmingham bus driver Arshad Mahmood, who said Benefits Street gave a misleading impression.
"I'm concerned about how much hatred any further episode is going to create," he told The Independent.
Last week, it was reported that the show's cast believed they had been "tricked" into appearing on Benefits Street by producers.
Qualified support worker Dee Roberts, mother of three Charlene Wilson and local resident Nikitta Bell were among those angry about their portrayal on the programme - largely as unemployed scroungers, drug abusers, irresponsible parents and potty-mouths.
"They said they wanted to film for a TV show about how great community spirit is in the street and how we all help each other out on a daily basis," Roberts said. "I participated in the show on that belief, but this programme has nothing to do with community, which you can tell from the title. It makes people out as complete scum.
"They lied to us from the very beginning. We opened our doors and hearts to them and they violated us and abused our trust."
Channel 4 has hit back at complaints, describing their documentary as "fair and balanced" and ensuring viewers that all contributors were "briefed extensively before any filming took place".
Last night's episode of Benefits Street considered the impact of the arrival of Eastern European immigrants on the street. Despite the controversy, the second show attracted an average audience of over five million - one million more than the debut - making it Channel 4's most-watched programme in over a year.