Frankie Boyle jokes about Queen on Have I Got News For You censored by BBC
Several controversial jokes made by the comedian, here hosting for the first time, were edited out of the show's final broadcast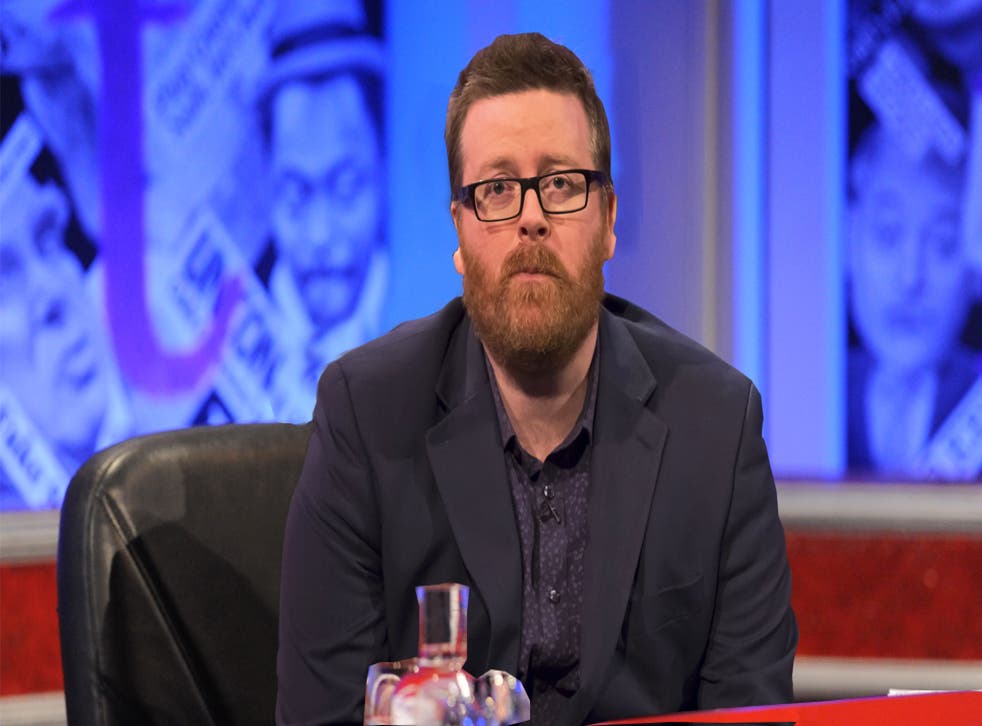 Frankie Boyle is back to doing what he does best - stirring up a whole lot of controversy.
The comedian turned in his first spot as host on the BBC's Have I Got News For You, after several appearances on the show's panel.
What happened next was to be entirely expected: The Mirror reports that several bracing jokes, aimed at the Queen, were cut from the eventual broadcast of the quiz on 13 May.
One centered on a discussion of artist Dan Llywelyn Hall attempting a second portrait of Her Majesty after his first was heavily criticised. Boyle then mentioned the 2005 portrait of the Queen, painted by Rolf Harris; an artist later convicted of indecent assault in 2014.
"The Queen keeping Rolf Harris's hands busy for a week is probably the best thing she's ever done," Boyle commented.
Another cut joke saw Boyle take aim at David Cameron's branding of foreign governments as "fantastically corrupt" at a Buckingham Palace reception. "Even the Queen seemed to give him a look like 'No'," he joked. "It's very hard to tell if the Queen is unhappy with you. She hasn't really cracked a smile since Diana died."
Her Majesty, however, didn't come out completely unscathed in the final broadcast; Boyle's branding of the royal family as, "the products of centuries of incest" employed "to try to sell fridge magnets", wasn't cut from the show.
Comedians say the most controversial things

Show all 11
Elsewhere, Boyle's most controversial line to be censored, which caused gasps amongst the attending audience, touched upon last November's Paris terrorist attacks.
When discussing the accusations that London Mayor Sadiq Khan had associations with Islamist fundamentalists, Boyle stated; "If sharing a stage with extremists made you an extremist, the Eagles of Death Metal would be the most wanted men in the world."
Though he swiftly admitted, "That probably won't make the edit."
This is hardly the first time the BBC has edited out some of Boyle's more risqué jokes. Back in 2013, several jokes were edited out of a BBC3 broadcast of charity event Give It Up for Comic Relief, where the comedian stated that he'd wished the Queen had "died" during her hospitalisation, "because they wouldn't have been able to tell anyone. They would have had to hollow out her body into a suit and fill it with helium."
Join our new commenting forum
Join thought-provoking conversations, follow other Independent readers and see their replies